When we are assigned a research project, the underlying goal generally is to authenticate a theory with proven evidence or to contribute to growing knowledge in the field of research and study. Therefore, research forms the foundation upon which statistics and facts are built. This leaves no room for incorrect information, incomplete data, or factual statements to be provided.
Conducting research online is like wading into a minefield, with equal chances of hitting upon a gold mine filled with gold nuggets of information and education or a mine filled with junk. So how do you separate the valid from the invalid or the relevant from the irrelevant? Read on to find out.
To make your online research more fruitful from now on, we have put together a list of a few wonderful ways to improve your search.
1.
Begin with a question
You may find this odd, but it really works well when you begin your research with a fair idea of the answer in mind. A research process is bound to produce millions of results with a single search team, and most of it is usually irrelevant. If you determine your question and the expected detailed answers before you begin, you will find it easier to skim through the content and extract exactly what suits your needs.
Finding any information on the web is quite an easy thing. The problem, though, is that all of that information contains a fair amount of inaccurate content too. For this dilemma, one must always approach a number of sources as well as the original source and begin with a question in mind.
When you have a certain question in mind, you are certain about exactly what sort of information you are seeking. Then you can quickly rule out any video, blog, or article you encounter which does not answer that question.
2.
Schedule Your Research
A big project seems like a daunting task in the initial stages. There is always an endless stream of sources with the deadline looking over us. To manage time well, you have to schedule the research first. Prepare a timeline before you begin. Supposing you have six weeks away from the deadline, you could plan backward and schedule a draft to be ready in five weeks, and outline in four weeks and all the research material ready in say two weeks.
We believe working backward helps you plan better. Plan back until you have specified a sufficient research time for yourself. Also, work out the number of days and the time, which you can invest in your research work so that you stay focused and plan your diary around it.
3.
Make the best use of your browser
We have seen the great evolvement of the web browser over time. From being able to open only one page for us at a time, it has now grown enough to keep several pages active on the same window in one go for us. This way, you can browse through and manage several pages at one time. With the "open link in new tab" and CTRL+T options, you can skip back and forth between pages like a breeze.
With extensions and add-on options, you can also have access to citations, word counting, legal data, and so much more for a better research experience.
4.
Organize
When we embark on a research journey, there is certainly going to be a lot of information we will gather. When we travel through such a volume of data, we can lose track and get lost in it easily if we do not maintain bookmarks.
The easiest way is to use the bookmark manager built in your browser. You can create specific folders with these and store your relevant URL's in them. Furthermore, if you make use of the notes feature, you can even go a step ahead and put in reminders to help you recall what each source is about on your next visit. The best advantage of all is that you only have a sorted list of links, but the bookmarks also look engaging, visual, and identifiable.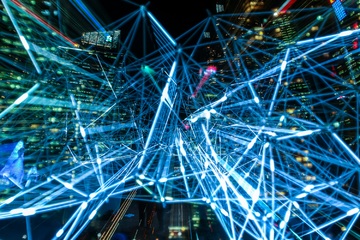 5.
Incorporate advanced techniques
The effectiveness of your search results is directly dependent on how well you have searched. The choice of keywords, the search phrases must be well-worded so that you land upon the right sources. You must also educate yourself on all the operators introduced for advanced searches. With their help, you will be able to find valid and authentic information more quickly and accurately.
6.
Trust your research instincts
The most successful researchers do not set boundaries for themselves. Sometimes, when instincts tell you that a source is worthwhile, trust it and follow where it leads you. You must remember to recognize your old sources as you go, but do not hesitate to check our articles citing a newspaper article or reading a speech you have never seen before. Things like that often surprise you positively.
Consider this process similar to investigating a textbook's bibliography. Often, the sources that online content refers to can help you in expanding your research more than you expect. Valuable content does not always come from known sources only. Sometimes the unknown ones uncover a world of knowledge for you and provide a refreshing alternative perspective for your project.
7.
Evaluate
Yes, we have asked you not to limit yourself when you are researching, but at the same time, we also ask you to discern the online sources during the process astutely. We cannot rule out the fact that the internet has given access to everyone, all informed and pretending to be informed alike.
You may come across information, which could be more fiction than fact, which truly wouldn't help your project much. The art here is to have a critical eye, assess every source vigilantly. Try to analyze the authenticity of the information with sufficient background checks before you use the information for your project.