We have evolved into an era where a physical team is outdated. The best business support you can get right now is to bring on a virtual team of assistants to manage important tasks for your organization.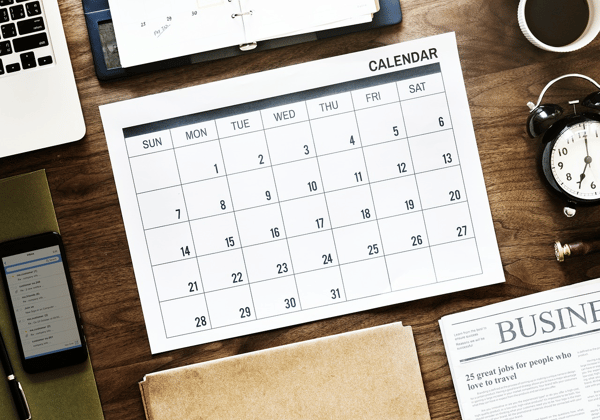 Here are the top 10 tasks you need to outsource to your virtual assistant team.
1.
Email Support
Email management is one part of entrepreneurship that could easily swallow up eight hours of your day if you do not outsource to the right individuals. In order to become a modern-age and a productive business owner, you must allow a virtual assistant to provide email support to your company.
He/she can filter emails, manage spam, reply to emails, send e-greetings, manage event invitations, put in reminders, manage your calendar etc.
2.
Database Building
Outsourcing database building to a virtual assistant means he/she can setup and manage your database maintenance and design, create spreadsheets of data from documented records, update contacts for CRM, process new data, create visuals and graphs, organize reports etc.
3.
Calendar Management
Calendar management is just as tedious and time consuming as email management. Outsourcing this task will ensure you virtual team schedules your meetings, delegates time for you to work on essential tasks, manages your upcoming tasks etc. Clockwork like motion is the proper way to manage a calendar and as a business owner, you really do not have time to do it. Why not let your virtual assistant tackle it?
4.
File Management
A virtual assistant can ensure your files remain secure in the right place, in order with the file names on point. Whether you use file management or a local server, your virtual assistant will keep all important company files in order and easily accessible for you plus handle your data entry and prepare PowerPoint presentations as well.
5.
Online Research
As a business owner, you most likely will have to research on various topics relative to your project. Imagine how much faster you can do it with a virtual assistant. Provide clear and detailed instructions to your virtual employee for the research project and gather information faster than you would singlehandedly.
6.
Administrative Support
You must outsource all administrative tasks to your virtual assistants since these do no contribute to the productivity but are essential for the smooth functioning of your business. Your virtual assistant can manage all the small and big details like maintaining company files, arranging travel and meeting plans, answering your emails, creating materials for presentations, managing your expense reports, financial information and all other confidential material.
7.
Social Media Management
A high-tech era means that social media is fundamental to your company's progress. It is essential for generating new business leads and retaining your loyal customers. This time-consuming task is best to outsource to a skilled assistant who will manage your social media network, grab the attention of potential customers, and increase interaction of your business and so on.
8.
Customer Services
A customer service is the integral part of any business. If you do not provide top-notch service to the customers, your business will fall flat within no time. It is highly beneficial to hire a team of virtual assistants who entertain your customers, answer their queries, provide information, and support your sales, policies and processes.
9.
Lead Generation
Hiring a virtual assistant who excels in lead generation means your business will receive a continuous and steady stream of profitable leads. This will enable you to reach larger crowds and expand the sale of your business and products, while you can invest your time in other essential activities of the business.
10.
Marketing Support
Virtual assistants experienced in marketing have the right skills and knowledge that helps run a tremendous marketing campaign for your business. By outsourcing marketing related tasks, you will avail services including the creation of paid ads, web development and design, graphic design and other marketing essentials.
Final Thoughts
The age of remote working demands that you hire a competitive team of assistants to manage essential tasks for your business. This ensures increased productivity, better services and greater returns for your business in the long run. By outsourcing all the time consuming yet essential tasks to virtual employees, business owners are able to invest more of their time into expanding and building strategies needed for business growth.