Stop focusing on non-core tasks, focus on growth.
Our proven processes and rich industry experience has allowed us to create a customized team solution that is both highly specialized and extremely agile. Our team leaders will follow industry-standard best practices so you don't have to worry about the tasks, only the results. Welcome to the most complete one-stop-shop for all of your daily business needs!

Benefits of a virtual custom solution

FLEXIBLE
We provide flexible solutions and adapt to your company's needs as well as to the tools that your team is already using.

SCALABLE
Having a difficult time meeting high-demand? We'll provide skilled staff readily available to jump right into the operation whenever you need it.

COST-EFFECTIVE
Hiring in-house can put a burden on your overhead costs. We'll provide cost-effective services without sacrificing quality.
Future-proof your business.
78%
Savings in Operating Costs per Year
when you hire virtual staff over a full-time employee.
40%
Time Reduction in Hiring Processes
when you select from our pool of qualified candidates as opposed to managing the entire recruiting process on your own.
Elastic Team Solutions To Set Your Ideas In Motion
Choose the best combinations from our pool of talented professionals to handle your operations. We can set up an entire team for you or we can complement your existing one!
Have a different role in mind?
Meet with a nearshore specialist now!
Book your consultation.
Let's talk about your specific needs and your goals. Show us your to-do list and we'll match it with the right solution – tailored just for you!
Tell us what you need.
Our outsourcing specialists have years of experience and insights to share. They are especially great at spotting new opportunities where you can maximize your operations through virtual-staffing solutions. Even if you had not thought about them, yet.
Get started.
Once we have a clear picture of what you need you can start interviewing from our pool of vetted professionals with years of experience in virtual assistance and we'll jump right into your operation!
Uassist.ME is a nearshore outsourcing company part of the Inc. 5000 list by Inc Magazine in 2020. We're trusted by fast-growing companies all over the world and hold a score of 4.7 out of 5.0 in Clutch based on our client reviews.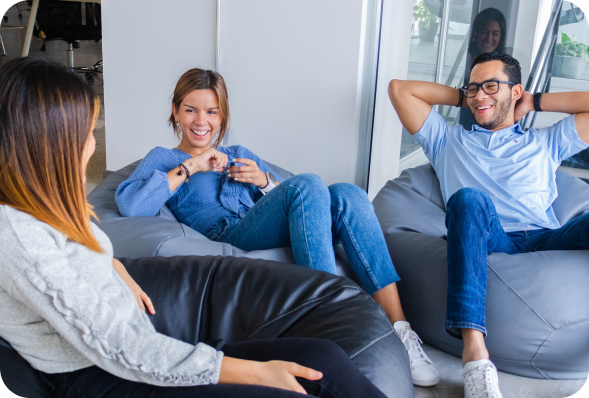 "
It has never been easier to run your business thanks to Uassist.ME. I've been using Uassist.ME's team solutions since 2017 and I highly recommend their services.
"
Tiago Santana
Founder & CEO, Grey Group International