We'll handle today, so that you can focus on tomorrow.
Whether it's hiring the missing key player to take over your administrative tasks or building an elite team of professionals that will take your business administrative front to the next level, we're here to help you choose from our pool of talented individuals that will add value to your business from day one.

Why Hire Nearshore Virtual Administrative Staff?

FLEXIBLE
We provide flexible solutions and adapt to your company's needs as well as to the tools that your team is already using.

SCALABLE
Having a difficult time meeting high-demand? We'll provide skilled staff readily available to jump right into the operation whenever you need it.

COST-EFFECTIVE
Hiring in-house can put a burden on your overhead costs. We'll provide cost-effective services without sacrificing quality.
Start Leveraging Virtual Admin Staff for Your Enterprise
78%
Savings in Operating Costs per Year
when you hire virtual staff over a full-time employee.
40%
Time Reduction in Hiring Processes
when you select from our pool of qualified candidates as opposed to managing the entire recruiting process on your own.
Flexible Virtual Admin Staff that Grows with You
Whether you are a small business or a large enterprise, our nearshore virtual admin teams can adapt to take over any non-core tasks that you assign them with depending on the roles and skills you choose.
Have a different role in mind?
Meet with a nearshore specialist now!
Book your consultation.
Let's talk about your specific needs and your goals. Show us your to-do list and we'll match it with the right solution – tailored just for you!
Tell us what you need.
Our outsourcing specialists have years of experience and insights to share. They are especially great at spotting new opportunities where you can maximize your operations through virtual-staffing solutions. Even if you had not thought about them, yet.
Get started.
Once we have a clear picture of what you need you can start interviewing from our pool of vetted professionals with years of experience in virtual assistance and we'll jump right into your operation!
Uassist.ME is a nearshore outsourcing company part of the Inc. 5000 list by Inc Magazine in 2020. We're trusted by fast-growing companies all over the world and hold a score of 4.7 out of 5.0 in Clutch based on our client reviews.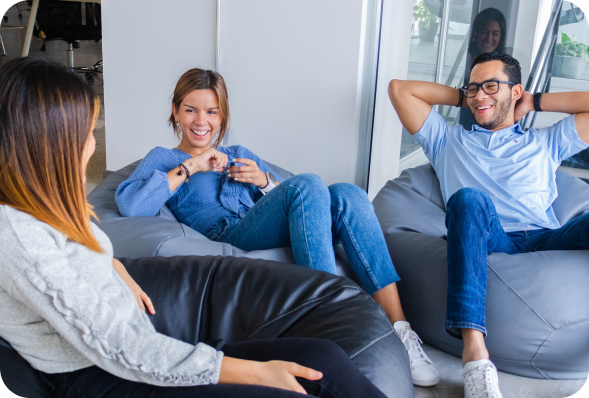 "
We've been working with Uassist.ME for over three years now, and they have been very reliable. I can count on my team to support me every day and that intensely clears up my schedule...
"
Operation Manager
Dream Local Digital