Lately, we can´t help but asking ourselves the same question over and over again. How can I save time? Is there any way to do this faster without dropping quality?
We bet we´re not the only ones wondering about productivity hacks to keep up with the hectic rhythm of both the online and the offline sphere.
Sometimes we just need to change and adjust a few details in our routine to find those glorious extra minutes in the day (and still be able to sleep 7 hours). We could finally tackle the long to-do lists that haunt us every single morning and watch tv or play the piano later without being hooked up to the screen.
Unwinding with no guilt at all sounds awesome...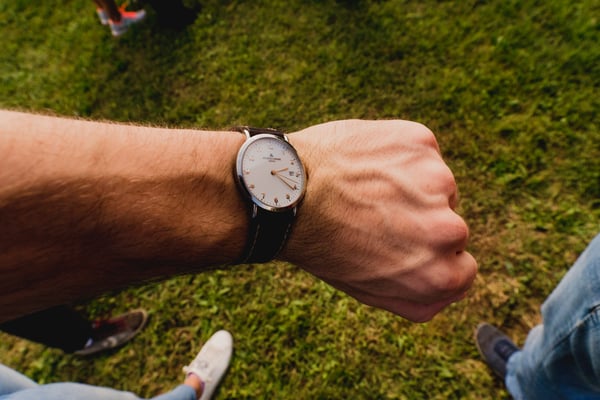 But the feeling of never having enough time can be frustrating to the point of true exhaustion.
And most importantly, it can seriously take a toll on your mental health, stealing all your free time and energy to fulfill endless work duties. But everything can´t be about work, right?
However, a few tweaks here and there can help you find some extra free time and thus, you can stop feeling like you´re always rushing yet accomplishing so little at both personal and professional level.
Today, as the techie enthusiasts that we are, we´d like to share with you our special ways to save a minute every day. We are talking, of course, time-saving tools for really busy people, like you and us.
Each of these productivity hacks has something distinctive and we assure you, you´re gonna love them as much as we do.
While some of the following apps are more individualistic, some others are more company-oriented. But it´s always up to your creativity to decide upon how you can use them in order to improve your everyday life.
Strike a balance, feel better (and less overwhelmed) today with these five time-saving tools:
1. Trello:
Trello features attractive to do lists while it helps you track actual progress of the different activities you have to perform. For example, you can write a task and then move that very same goal from a "To-do" stage to a "Doing" or "Done" phase.
(This is one of the favorite painless hacks of some digital marketing heroes that I know.)
What can you do to avoid task anxiety at the very beginning of the working day?
Just spend some minutes on Trello before you call it a day. Eliminating those activities which have been already accomplished can give you a huge sense of achievement before you start unwinding. Moving goals from "Doing" to "Done" should be the last thing you do every afternoon instead of thinking about what will come next.
That´s bound to motivate you for the upcoming working day. Or maybe, you´re the type of person who likes to cross out tasks from the day before first thing the following morning. Maybe it makes you feel you´re ahead of everyone.
Either way, Trello will be there working by your side with these and another appealing techie universe of tools for Type A Personalities.
If you happen to be Type B, you´ll definitely need Trello as well in order to organize your week better.
2. Asana:
Asana´s spirit is all about a beautifully organized workforce in only one sophisticated dashboard. The aim of this cutting-edge platform is to help you manage multiple tasks—and people, with your people.
It´s an ideal tool for demanding managers who want everything running like clockwork from the early stages of business.
Here you can sneak-peak Asana´s dashboard.
According to some Asana seasoned experts, the best features of the time management tool are:
Color coding: Help your brain group tasks and find information more quickly by the use of contrasting colors. (Tags look so beautiful when you can identify them before anything else.)
Staff tagging: Have everyone doing their tasks on the dashboard. Notify people when you assign them new activities, and allow communication to flow better among employees. Everything on the same dashboard.
Customizable templates: Asana has though beforehand about different types of companies catering to several industries and niches.
Cross-indexing: It means assigning single tasks into multiple projects.
Hidden teams: It´s part and parcel of sound communication knowing when to show certain information. If a project has extra sensitive data, like a lot of financial details, you can choose to show it only to certain team members.
3. Your Hour:
Your Hour is probably one of our favorite tools. It´s a mobile phone time tracker. It gives you the exact count of unlocks and minutes/hours spent on the cell phone each day.
Scary for some, a blessing for others.
Moreover, with this awesome productivity tool, you can see a full weekly report (and monthly analytics if you choose the paid plan). The app has motivating phrases to help you become aware of technology overuse.
"We make our habits and our habits make us", and quotes of the sort are common currency in Your Hour.
Moreover, it gives you stats about how some people have even reached the point of losing jobs or relationships because of serious cell phone addiction.
Your Hour can truly help you avoid overusing your mobile and pay attention if your use starts to soar. Also, you get a classification that ranges from "Champion" to "Addicted." This goes according to the average time you spend monthly using the cell phone.
Another interesting tool is that you can set a limit of unlocks and hours per day. So, the app helps you meet that goal with phrases and different colors on the hours counter: From green to red.
For example, you can choose to set as a goal doing fifteen unlocks and two hours of usage per day. Bear in mind that the average amount of phone usage is more than four hours per day.
4. Pocket:
Picture this: You´re running from the subway to the grocery after the office and during that brief journey, you came across THE blog article about all the ins and outs of E-Commerce online courses. You tried to find a comfortable spot to keep on reading. But you stumbled on a frowny old lady.
You finally found the information you have been googling for weeks in each and every lunch break. So, it feels super. You´re moving one step closer towards actually taking that course you crave for.
Because you want to go the extra mile and set up your own E-store one day.
But, now that you have that precious blog article in your hands, what you lack is time and proper context to read it. It´s not the perfect moment to analyze your options. You know that you´re going to get really anxious and lose focus because you´re on the street.
Instead, you´ll want to deal with the article when you´re relaxed, having some coffee at home. And not with groceries on the verge of falling down while you struggle on high heels to get home.
Or maybe, you just want to read it during the weekend. The blog post is short but juicy—It´s full of links and comparison charts.
That´s when Pocket enters the picture. This wonderful tool allows you to save any website link that can be accessed later from different devices you allow it. Pocket functions as a kind of reading cloud. It´s better than regular bookmarks because the images are super big, making them easier to identify.
It´s a very intuitive and visually attractive app. Without Pocket, we couldn´t be able to read so much about multiple topics. You´ll see how you can avoid forgetting about pages you browsed earlier.
And, it will certainly save you the time of skimming through your numerous bookmark folders.
Tip: You can reserve Pocket to read about a certain topic or niche. For example, imagine you love reading short stories or astrology houses to take your mind off work. You can use Pocket only for that purpose, as to separate it from what I like to call "The Bookmark Zone".
So, you know that when you have the time to read articles for pleasure, everything´s going to be together on Pocket. And you won´t even have to look at the folders related to work to find links that are fun-related.
5. Rescue Time:
Rescue Time is an innovative app that tracks the exact amount and percentage of time dedicating to business or fun in your computer. You can keep track of the websites you entered and analyze your overall usage per day.
It also features (like Your Hour) weekly and monthly reports about how you spent your online hours.
This app can help you reach goals that otherwise seem unattainable. For example, instead of saying to yourself "I´m going to spend less time scrolling the Facebook feed daily" you can commit to spending 15% of your total screen time on Google Sheets—because you seriously need to get that spreadsheet done.
Rescue Time can totally help you reach that goal. Here you can read a true story of a 50.000-word novel written in 30 days thanks to the use of Rescue Time. The question here is, are you ready to face the stats of your screen use, or is it too scary because you already are at obsession level?
But, hold on. You don´t even have the time to download these apps, test them and claim your extra time. Fortunately, there are other interesting ways to save a minute every day. No, in fact, a lot of hours, which can completely be life-changing.
Hire a virtual assistant today and say bye bye to the daily tasks you don´t want to perform anymore. The Uassist.ME team will be happy to help you live a more relaxed yet profitable life.
Spend more time with family and friends, taking care of your growing business at the same time. It´s totally possible to strike a balance these days. You´ll just have to delegate.
No, you won´t have to worry about your delicate information. We know security is an important issue, to such an extent that we got the HIPAA Compliance which certifies flawless handling procedures of medical information.
Uassist.ME is proud of having an extremely professional team of virtual assistants who can help you:
Carrying out administrative tasks
Scheduling meetings and visits
Updating your website
Taking over social media marketing efforts
All of the above happens while you focus only on the things you´re passionate about. Isn´t it charming?
Request a consultation here. Embracing the power of delegation has never been so easy. Bye bye, daily grind.