Working remotely is not a new trend at all. However, it´s getting increasingly popular as time goes by, especially among the youngest generations, who seek more freedom and pleasure in their everyday lives. It's no great surprise that both employers and employees are craving more flexibility of schedule, not to mention location independence as the clearest advantage. Working from home (or from any other place, in fact!) has a number of considerable benefits that we´ll explore in detail. Today, I'm going to show you three of the most inspiring stats that prove it!
1. 25% of people working remotely feel less stressed than working traditionally
2. 73% of remote workers report eating more healthily than when they have to commute to the standard office
3. 80% of this type of workers achieve a better work-life balance
This last factor may be one of the most challenging aspects when trying to build a personal and professional life at the same time without dropping quality—both sides are full of high demands that you have to meet constantly. And that working rhythm can be daunting over the years without delegating and organizing yourself well first.
But...Who Works Remotely? And Why?
Did you know that almost half of remote workers all over the globe are in the creative and design arenas? They´re followed by the marketing and PR segment. If you want to know more stats and see the complete survey, I invite you to follow this link! It´s full of thought-provoking data about this new working style.
There, you can have access to more interesting details about this attractive lifestyle, like how much the tendency has grown over the last few years. Also, you'll be able to discover the men-women ratio working remotely. Last but not least, the survey analyses the diverse reasons people choose to skip the office. It is common knowledge that the most attractive side to this choice is, for sure, the possibility of traveling, at least among young workers. You may have heard of the digital nomad concept before!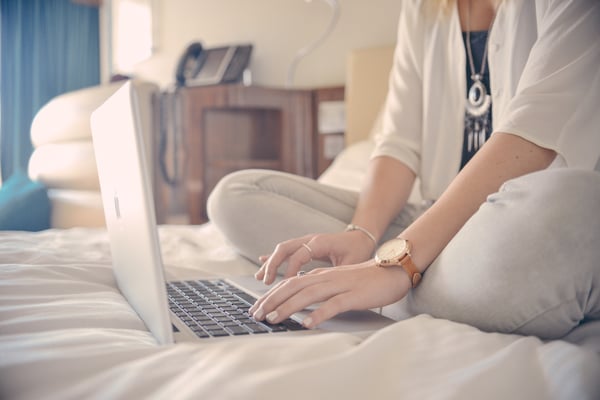 The Assets of Remote Work
When it comes to their professional careers, remote workers say they constantly face new challenges in their projects. Responsibility is absolutely put to the test here since the lack of face-to-face interaction requires accountability, as well as self-discipline and integrity on the worker´s side.
Also, at the same time, workers claim that this type of job makes them more skilled and competent for the fast-paced job market that we´re living in. And that's exactly the kind of people you need to run your business smoothly, right?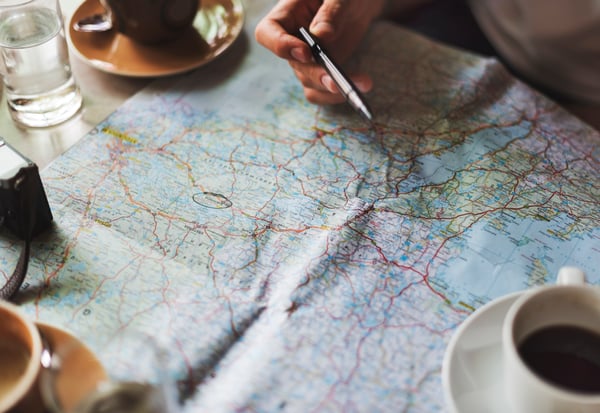 5 Companies to Learn From
Today, I'll walk you through the insides of five triumphant companies that hire remote workers. These businesses are quite different in industry and size. Yet, they do have one thing in common—they´ve won prestigious awards. And lots of them!
This clearly shows how hiring a remote team is not detrimental to a company's growth or professionalism. On the contrary, it can totally enhance the chances of boosting the productivity of your employees and skyrocket your business as a result. These success stories could be yours too!
But, are you always on the go, with a zillion things on your to-do list? You feel nervous and overwhelmed by the endless tasks you need to tackle as if the day had not enough hours. Do you need more time for yourself? Maybe this year it's time to do things completely differently!
Let me show you how well these different companies did by embracing a remote work team!
1. Accenture
This huge company headquarters is located in Dublin, Ireland. A global consulting firm, they provide professional technology, digital, strategy and operation services as well as tailor-made solutions to clients from over than 56 countries all over the world. Its employees (323,000) are mostly based in India, the Philippines, and the US.
Among their wide variety of awards, they stand out for both gender and ethnic equality in the workplace. As one of their most important recognition, Accenture has been chosen by Fortune® ten years in a row as one of the 100 best companies to work for. Moreover, the consulting firm is popular for its solid work ethics.
Regarding remote working teams, this brand fully supports home working or telecommuting. That means, working from a different location than the standard office or project site is totally natural for the company culture.
This rising tendency has a double benefit. For the company, it reduces the operational costs of the typical fixed 9-5 desks. On the employee's side, it helps reduce the stress and the expenses of commuting to the office every day. If you want to learn more about the advantages of outsourcing in 2019, I totally invite you to take a look at this article.
Not only Accenture fosters having employers who are location independent but also, flexible schedules and fly-backs are common currency in their team. For more information and to see these options in greater detail, you should visit their official website! If you want to check out their latest earnings, this infographic is just for you!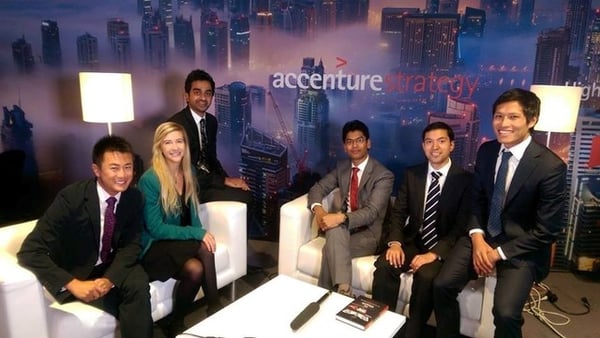 2. JP Morgan Chase & Co.
As you may already know, JP Morgan Chase & Co. is one of the oldest financial firms in the United States. Its history can be traced back to 1819 (Yes, 1819! Unbelievable, right?). More than 100 worldwide markets, over 260.000 employers, and $2.6 trillion in assets, this company is no doubt an undisputed leader in financial matters. This firm is the largest bank in the United States and the second largest in the world! Did you know that they make almost 100 billion dollars in yearly profit?
Their solutions cater to small businesses and consumers, taking care of commercial banking, financial transactions and asset management, among other services.
JP Morgan is a Gold Award Winner of the Best Employers for Healthy Lifestyles® in 2015 by the National Business Group on Health. For a full description of all the awards of the firm, click here!
The bank is strongly for work-life balance, to such an extent that the firm even created an initiative called "Pencils Down". This anti-workaholic movement fosters having each and every weekend free instead of one weekend off per month like it used to be prior to 2016. Nowadays, employers only work on weekends as an exception and not the rule; only if they are in the middle of a live deal.
3. Buffer
What´s Buffer? It´s a cutting-edge social media management platform that works in tandem with individuals, brands, and companies to drive meaningful traffic and engagement to their websites and social network profiles. Facebook, Twitter, LinkedIn, and Instagram can all be synched to Buffer. At the same time, the platform organizes and auto-schedules your content to save you time and money and most importantly, they help you understand analytics in depth and adjust your digital marketing strategy accordingly to attract more clients, not just likes.
The company is relatively new in comparison to JP Morgan; it was founded in San Francisco (US) in 2010. Anyway, the brand is experiencing a booming growth working with all kinds of customers who need a stellar and constant online presence. Some clients call Buffer the "Siri" of social media due to its awesomeness.
Speaking of awards and recognition, the company was selected as one of the best workplaces in 2018 by Inc. Magazine. In their open blog, they share super useful online tools that help them work remotely. These hacks can help you too!
4. Salesforce
Salesforce is a cloud-computing company which focuses on offering the best customer relationship management. Their main product is a platform that encompasses a suite of diverse applications for sales, marketing, e-commerce and other services that don´t require any IT expertise to use it with your clients. As a result, CRM can take your business interactions with customers to a whole new level. Their primary aim is to improve everyday relationships with not only current but potential clients and ensuring your profitability in the process. Moreover, the tool helps you discover and reach new clients.
Salesforce is famous for repeatedly receiving top awards, for example, the #1 Best Place to Work in Europe by Great Place to Work. And it´s not the first time they lead an award.
This company was launched in 1999 in San Francisco, CA and by 2018 it featured 150,000 clients and 30,000 employees. Like the majority of cloud-computing companies, Salesforce strongly welcomes remote work and work-life balance. If you want to learn more about the numbers of this company, check this out! In addition to this, on their blog, the company shares all their secrets to work efficiently if you decide to have a go at remote...
5. Lenovo
What does this famous company do? It's a giant Chinese-American technology company which sells PCs, tablets, notebooks, cell phones, smart TVs and working stations, among other products and services.
Lenovo headquarters are in Beijing (China) and North Carolina (United States). Their trademark is thinking outside the box and going beyond the norm. Something essential when dealing with technology these days.
We're talking about a multiple award-winning companies whose latest recognition was announced in November 2018. The CTA (Consumer Technology Association) gave this company two important awards:
The CES 2019 Best of Innovation Awards Honoree for the Yoga Book C930

The CES 2019 Innovation Awards Honoree for the Lenovo Smart Display
To quickly put you in the picture, the CES is an annual competition that honors extraordinary designs and engineering of consumer technology products.
But Lenovo doesn't stop there. Only twelve days ago, this techno giant was included in the annual list of FlexJobs that chooses 100 promising companies to pay attention to remote working opportunities.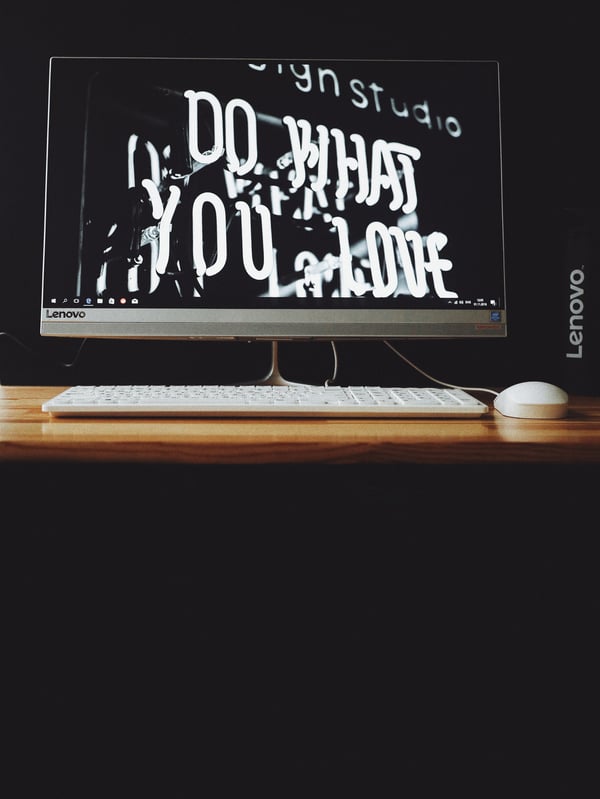 To Sum Up
What do all these different companies teach us through their stories? That to succeed we all have to learn how to delegate, whether we like it or not. There's simply no other way to make a company grow. Why not starting today? Save time hiring a virtual assistant this year!
A VA can take over your everyday online chores with the latest technology. This way, you can advance your career faster than ever before! Wouldn't it be fantastic to focus only on the tasks that really matter? Or simply to have more free time to fit in that yoga class? Or maybe to spend more time with your kids.
Hire a virtual assistant today to do those things you hate. Start living your personal and professional life to the fullest! Enjoy every single thing that you do for you and your company!