If you have an e-commerce store or are planning to start one, you need to stay on top of things to ensure growth and progress. One way to do this is to keep things organized, and you can adequately do this by delegating the tasks involved in the process.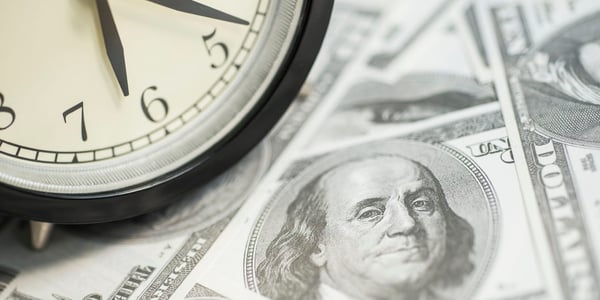 It's a common belief in the e-commerce industry that business owners need to manage everything in their business. This means you have to manage your blog and websites, generate content, create and implement a marketing strategy all by yourself. However, all this can be too taxing on your part, and this is where outsourcing comes in.
Outsourcing your work can help you free up more time and, ultimately, help your e-commerce store become profitable. Here are five tips you might need to take note of when outsourcing to save you time and money.
Understand Your Outsourcing Needs
Specific tasks lend themselves more readily to outsourcing than others. You'll want to outsource tasks that you don't know how to tackle, tasks that don't require your personal touch, don't align with your strengths, or can be completed inexpensively.
It can also be of help on your part if you envision the goals of your company, what you are trying to achieve with the product or service you are offering, and what your ideal customer is.
You need to know which tasks to outsource while keeping in mind the importance of setting specific targeting criteria. You will spend less time and money if the service provider can provide better services to meet the needs of your ideal customer better than your in-house team.
You can outsource the following services:
Web design

Web programming

Web development

Content creation

Product advertisements

Product development

Social media marketing
Also, outsourcing customer service, email marketing, and search engine optimization will help focus on more critical tasks.
Choose a Reliable Outsourcing Partner
It is important to have a reliable outsourcing partner to delegate your outsourcing projects. The market is flooded with BPO companies where you can outsource your tasks and you just need to find the right one.
Whenever you want to outsource, you should spend a few minutes searching for companies that have experience on similar operations. It would help if you were looking for companies with experience working on similar ventures and portfolios that demonstrate the level of work you need to be done.
Research the Providers
Before you make any hiring decision, make sure that you research the prospective providers in the e-commerce industry. You can do this by evaluating their portfolio and online reviews. The last thing you want is to work with a company that is not experienced or skilled to handle your outsourcing tasks.
For instance, lead generation is a vital part of a marketing strategy that can increase your company's sales. However, it can be very demanding and complex and you need to outsource it to a team that has the capacity to offer lead generation activities like cold calling. The right provider will push your sales revenue up and this will be beneficial for your company.
Invest in Improving Customer Relations
In the e-commerce industry, the customer is almost always right. With that, it is critical to provide excellent customer assistance. By outsourcing the internal tasks that don't require your specific focus, you can dedicate more time to connecting with the people that can actually help your e-commerce store grow.
The critical point is that you can complete all necessary tasks simultaneously, thereby increasing productivity. Customers remain satisfied because they are not required to wait.
You can even improve your current relations by mastering the art of cold emails and CRM management. By outsourcing cold calling services, your e-commerce business will have an easy time getting new customers.
Outsource Your Content Marketing
Now that you have everything settled, it's time for you to focus on marketing your content. It's not enough that you have a vision; you need to find the team that can accurately portray the best features of your product and services in writing.
Not only is outsourcing content marketing cost-effective, but is also flexible and a good way to publish quickly and more efficiently. Outsourcing your content will also save you a lot of time to work on more important business strategies.
Once you got it all covered, don't forget to finalize the project's scope, deliverables, and the price for the services. Ensure that you communicate any changes on the schedule or scope, to your service provider and obtain written confirmation of their understanding.
Conclusion
Ultimately, outsourcing can help you save a lot of time and money. Nevertheless, you need to know how best to outsource and find the right providers. This will help you grow your business in no time.