A remote team of skilled people is a perfect fit for a startup these days. No matter the industry or niche. Why? It's cost-effective and at the same time, the quality of work is really good considering the costs, if you happen to compare it with traditional onsite staff.
With an entire team of remote employees working for you, you'll certainly have the opportunity to work more on core tasks that you enjoy and leave those chores that you don't feel like doing to a distributed team in which you can trust.
Virtual teams of this type are awesome if what you want is to save time and work smarter. Collaboration tools like Google Docs or Google Sheets facilitate everyday tasks and are of great help to shorten the distance between team leaders and your remote team.
Also, you can use video conferencing to communicate your ideas better and feel closer to your dispersed team, beating asynchronous communication for good.
The advantages of using a remote team to push your company forward are varied. Some of the most prominent tasks that you can forget about and can give you growth are related to: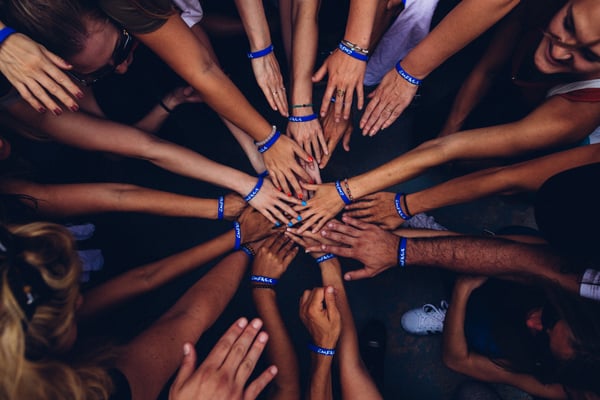 1. Social Media to Improve Marketing and Customer Support:
Social media platforms are giving small businesses the opportunity to be discovered without a huge sum of money and increase their client base as a result. However, surviving the virtual arena is no easy task without some help in the middle of the fierce digital marketing competition that we live in.
Managing social media is a lot of work, in fact.
But your social media accounts can be perfectly handled remotely. Online communication between your company and your clients is paramount at the very first stages of your business because you have to work hard on your online reputation when a few people know you.
And it´s very difficult to be on social media at the same time you have to attend multiple meetings. So, a remote team is the best way to make social media channels work, and not losing your work-life balance in the process.
With social media, you can do marketing in so many different ways, and also, you can provide fast customer support. If you overlook the power of social media, you may be losing a lot of potential customers.
2. Accounting Related Tasks:
One of the most grueling tasks you can ever delegate to your virtual team members is accounting. How awesome would it be not to worry about the payroll?
You can work more relaxed if you know that a team member is regularly in charge of tasks like bookkeeping, expenses, bills, and invoicing and collections.
How much could your productivity benefit from it? It's comforting to know that a remote workforce will be dealing with your finances.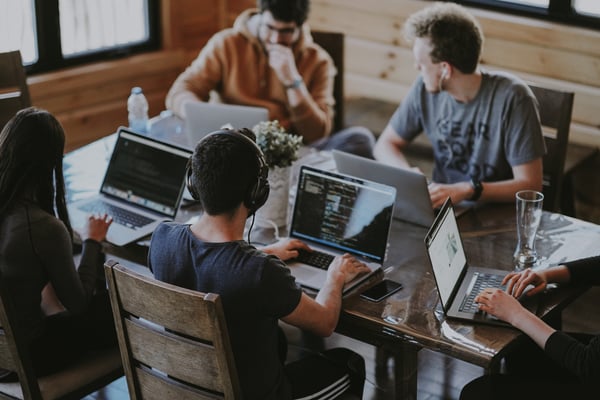 3. Video Content and Audio Edition Chores:
Video is definitely one of the best communication tools for your brand to deliver messages in a powerful and persuasive way. It's also useful to show your team culture and team bonding to potential clients.
In other words, your small company needs to grow, and for that reason, video is the best tactic you can implement to get conversations about your brand started.
But video editing, as it's the case with pretty much everything, requires a lot of time and work on your front.
Remote employees can totally help you with video edition tools, subtitling, and audio effects, among other video-related work.
And luckily, remote work doesn´t have to be of less quality than co-located teams. Remote work is, in fact, one of the hottest business trends over the last five years.
4. Translations that you Can't Do Alone:
Communication has got more important than ever in the work realm. Remote employees can totally be in charge of translations since the globalized gig economy is increasingly requiring interactions in different languages to do business remotely.
Instant messaging in two languages as well as video chat is getting more common every day.
Nevertheless, learning a new language is time consuming, and time is exactly what you lack. So, why not leave all that hard work to a remote team? Ensure multilingual communication goes well with a team member who speaks two or three languages.
If you know there's gonna be video calls in Spanish for example, you can trust one bilingual remote employee for tasks like these.
5. Managing your Hectic Schedule:
Time management is maybe one of the business topics that concern small business owners the most. And stresses them the most. Especially if you're still on the 9 to 5 and trying to work out the entrepreneurial waters on a tight budget.
Having a team of people working remotely for you can be life changing because you can see results quickly and get rid of stressful tasks like organizing your everyday agenda. Don't be afraid of different time zones! Organization and video calls can solve any virtual problem.
Managing a remote team can totally help you expand your horizons in no time. Don't miss meetings out of stress anymore!
We're really excited to show you how you can increase your productivity quickly through virtual assistance services. We have a diverse team of virtual assistants ready to help yours with those tasks you don't want to do anymore!
Communicate with us today so we can match you with the ideal assistant for you according to the work you need to be done.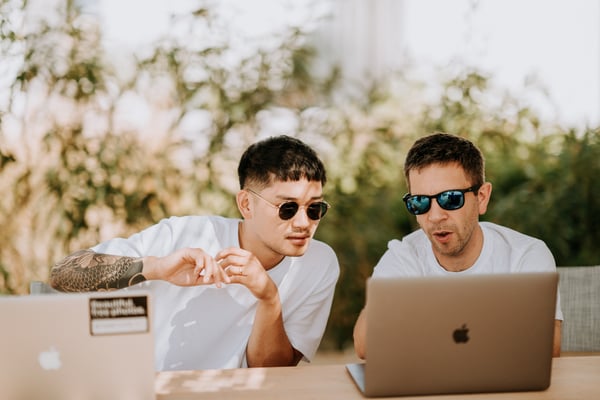 Some of our team members are specialized in different areas and have different backgrounds, such as degrees in:
sales
business management
digital marketing
web design
That means, they can handle very specific tools to get the job done. Apart from that, our team of virtual assistants can be in charge of:
database management
general administration and logistic
customer service
content development
graphic design
website development
Ready to work smarter? Embrace remote work. You can check out our plans here.