Business productivity is an ever-evolving topic and a constant challenge in the corporate world. So what steps are business owners taking to improve productivity of their businesses? While we can see professionals employing staff incentives and goal settings others are rapidly making use of Artificial intelligence.
As business owners, we assume you must be streamlining your processes, reducing overheads and improving customer experience with emerging technologies. In all of this, have you considered using Artificial Intelligence to boost your business productivity?
In the past four years, AI has increased over 270%, impacting all aspects of business from marketing to consumer insights and staff recruitment. One of the greatest reasons of success is the AI's potential of boosting employee productivity. While we cannot claim Artificial Intelligence to be a 100% effective bullet for success, we can, however, promise there is a lot on this front to excite the business owners.
Artificial Intelligence Boosts Unproductive Work
Often times we notice fear in people when workplace and AI are discussed together. Perhaps the perception that AI is detrimental to job security sparks this fear. People predicted that jobs would become redundant with all the automation AI brings but experts give us a re-evaluation.
Automation does not replace jobs but targets specific tasks, especially the repetitive, love-valued ones within a role. Since 2013, AI has increased job opportunities by 250% without reducing the mass employment. There cannot be a better validation of why companies now need to seriously consider switching to Artificial Intelligence for productivity.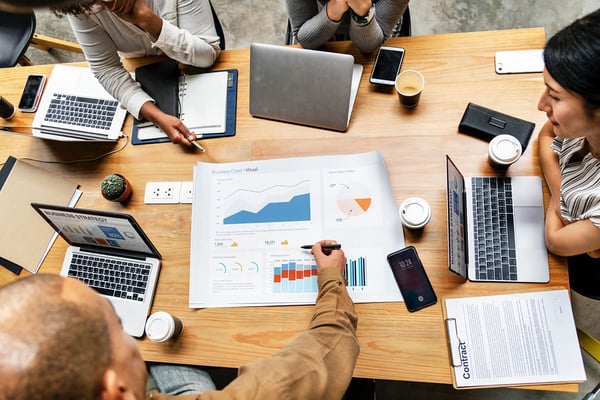 AI Makes Expertise Easily Reachable
According to a business report, the corporate world suffers a 1.5 million shortage of analysts who make knowledgeable decisions based on data.
It is imperative for businesses to make efficient decisions and draw the best out of given data. In the absence of a skilled person to interpret the numbers correctly, firms could possibly miss out or worse yet, misinterpret their analytics. Artificial intelligence can hereby fill in this gap.
AI Reduces Time Wastage and Human Errors
Artificial intelligence improves in self-learning over time. As the software begins to refine, it also begins to overtake humans in certain areas. While there are many ways in which humans can make up for their flaws there is no denying the fact that in certain areas, such as pattern recognition, routine tasks and complex calculations, AI does have superiority over humans.
In truth, many companies so far have developed AI to enhance productivity. A certain company possesses an AI program that scans complex legal documents and only extracts the relevant information. In this way, it removes the wastage of time that was previously necessary to complete the task. The Artificial Intelligence technology simplifies and speeds up processes, frees up time for employees to focus on value added tasks for the business and put their skills to better use.
Motivated and Happy Employees make Productive Employees
Artificial intelligence does raise severe concerns of reducing job opportunities with its rise. However, the reality is that Artificial Intelligence has only proved to improve the work lives of employees so far. Take example of repetitive tasks. Artificial Intelligence reduces a sales representative's repetitive daily tasks and offers them support that is expert-driven.
In this way, the representatives are left with sufficient time to establish rapport with customers and to obtain repeated business from them. In short, Artificial Intelligence allows them to be what they are best at: simply being human.
When employees are given more work that requires creativity, problem- solving and emotional intelligence, they feel more motivated, happy and are generally more productive. It is a proven fact that employees prefer to hand over their less engaging tasks to an automated machine. This way, companies can improve the quality of their service without needing to hire more staff.
How to Make the Best of Artificial Intelligence
Most people live under the illusion that accessing the benefits of Artificial Intelligence will require setting up an expensive infrastructure. The truth, however, is that artificial intelligence has several routes, which reduce the risk of long-term commitment or financial risk by a far measure.
Out-the-box Artificial Intelligence
The market is brimming with a wide variety of lightweight applications of Artificial Intelligence. These make a fairly easy option to integrate into your current practices. These lightweight AI solutions are usually designed to full certain business needs, instead of addressing all your problems. They perform one task expertly and minimize the financial risk you fear.
You can download these easily onto any computer wherein they allow businesses to apply the automation to any part of their operation. This saves companies from undergoing any major infrastructure overhaul. There is an Artificial Intelligence tool to serve any business function you may have- from making your time sheets to automating your firm's invoicing.
These lightweight AI tools require almost no learning, which makes them increasingly adoptable. Firms reap benefits by loads from these tools, which are designed with usability, seamless integration and employee workflow in focus. Had these tools been complicated and fiddly, firms would not have lasted long with their. The wide popularity of these applications, however, is testimony to their feasibility.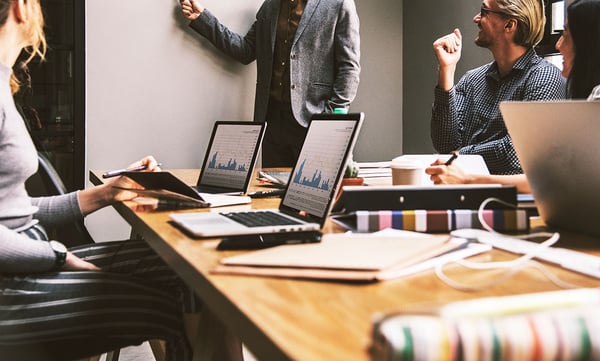 Provide Training for Bigger AI Tools
If your company is one of those that are integrating a heavyweight Artificial Intelligence, you will have to spread a word of caution to all your employees. The complex technology itself is not a guaranteed success for a productive workforce. In order to ensure that your staff derives the full benefits of the AI tools, it is essential to make them understand the technical capabilities and up-skill the staff for the new technologies. If you fail to consult and train your staff members adequately, they will be bound to feel overwhelmed and will view the new technology as an added complexity to their existing roles. The staff members will be hesitant to use the new technology and undermine the potential advantages.
A reason why a percentage of mid-sized businesses fail to achieve success when implementing digital transformations is that they do not provide adequate training beforehand. This is a prerequisite for every firm when they introduce technology upgrades. Any negligence will ruin the chances of the firm to achieve the business productivity it aims for by installing Artificial Intelligence.