When you think of how businesses are run today, you likely picture people in suits, walking through downtown, heading to a business meeting somewhere.

Everyone's tied to an office they have to rush to each morning, only to spend countless hours hammering away on a project that was needed yesterday.

This way of life and work is quickly coming to a close as a shift to virtual technologies ensues. Now, more people are looking to use these technologies for telecommuting purposes.

Not seeing the trend? Between 2005 and 2012, the number of remote workers increased by 80%. And with the constant innovations in technology, this is expected to grow even faster.


One day – possibly soon – offices will become a thing of the past.

But there's always a debate of whether remote workers or virtual assistants are productive. The answer to this may surprise you – telecommute workers are saving hundreds of hours annually by working from home.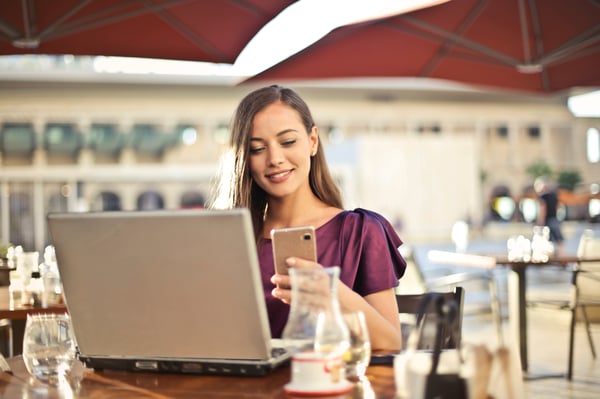 And these individuals are known to work longer hours than employees who drive into an office. Plus, it's found that virtual teams are more engaged than in-office teams.

Some would think that working remotely would hamper the communication between co-workers. But that's not the case at all. Roughly 83% of telecommuters said communication and collaboration were the same or better than working on-site.

With these stats in mind, you may wonder what's next for the virtual assistant. If you continue reading, you'll find out why VAs are the next big thing in business.

Millennials and gen Z demand flexible workplaces

It's not wise for any business to ignore the rising population of millennial and generation Z workers. If you're serious about remaining relevant to your customers and ensuring the longevity of your company, then you'll eventually have to hire these groups of individuals -- virtually.

But it's not just the younger generations that want to work remotely – more than 80% of the American workforce would like to telecommute. Then with the youth today tied to technology and virtual communications, it's highly likely they too will want flexible workplaces.

If you're a small business owner or entrepreneur, then you'll find it easier to find top talent if you open the door to virtual assistants.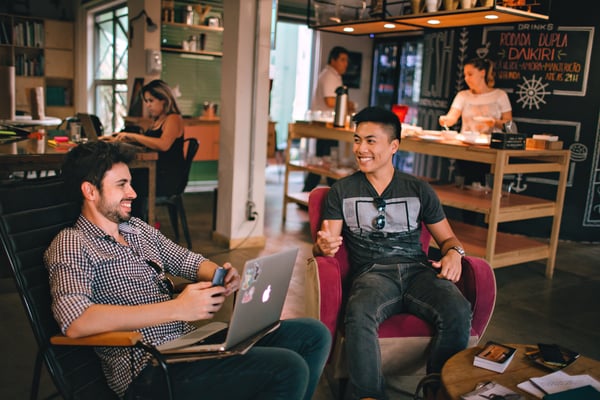 Easier to find the right talent for any task or project

One issue SMBs (and even corporations) have is finding the best talent for the job. In most cases, businesses end up wasting hundreds or even thousands of dollars headhunting for the right candidate.

This isn't plausible for entrepreneurs, especially those just starting out. And with the rise of startups and budding entrepreneurs working from home, it's logical for them to use remote workers.

Trying to search locally for a person with the skills and the rate you desire isn't going to be easy. This is why you'll find countless job ads being posted for longer than 30 days.
With virtual assistants, you can have your pick of the crop, eliminating long-winding hiring processes.

Save money on overhead costs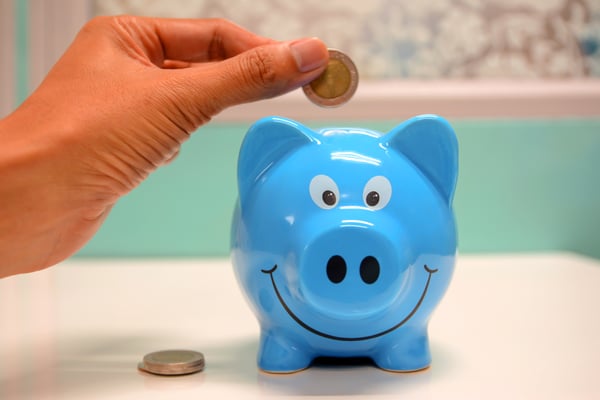 In the past, starting a business required a bank loan or numerous investors to pull off. Not anymore.

You'll find a number of entrepreneurs and small business owners jump-starting their businesses from home. Of course, you have a few renting or co-renting small office spaces as well.

But either way you go, you're saving a ton of money when you're working with virtual teams. Businesses of the future are downsizing and cutting costs in any way they possibly can.

With careful research, entrepreneurs are finding they can do this with the use of virtual assistants. Virtual teams don't require office space, paper, ink, electricity, or even sick days.

You pay for what you get – if one VA is unavailable, you can easily replace them with a temp until they return. This level of flexibility is something the businesses of tomorrow are gearing towards.

Maximize productivity and overall well-being

Small business owners are individuals that come out of the 9-5 office experience. And they're looking to do something different for their own companies.

This is why you'll find many of them focused on health and well-being. When you look at countries like Denmark, Norway, and New Zealand, you can see how successful companies are when they offer a great work-life balance.

Remote work creates a win-win for businesses and virtual assistants. The company gets max production and the workers can make their own schedules to balance work and family.
The future business will look a little something like this:
Virtual offices
Virtual meetings
Focus on productivity, not work hours
Eco-friendliness (less gas, paper, electricity, rent, etc.)
Work-life balance
Limited absentees
Major cost-cutting
Live virtual assistants

It's a lot different than what we're accustomed to today, but it's a future you must prepare your business for.

Growth hacking becomes a breeze

With a virtual assistant, you can save hours per day. But with a team of virtual assistants, you can shave days out of your week.

The amount of time you can accumulate by hiring a VA can be reallocated towards more important matters. A portion can go towards your family life and the other portion towards growth hacking.

It's not uncommon for entrepreneurs to want more out of their business but lack the resources, skill, and manpower to pull it off. All of these needs are met with the use of virtual assistants.
When implementing growth hacking, it's essential to have a team you can count on to meet the increased demand.

Offer an enhanced customer experience

Entrepreneurs and SMBs have limited personnel to handle all of their client communications. You have customers contacting you via phone, email, online chat, and even social media.

Today's consumers are demanding speedy replies from brands they're considering doing business with. Businesses that can't meet this demand will be phased out by competitors who can.

Virtual assistants can cover all your bases, providing what your customers want – communication with a live agent. You can hire VAs who are skilled in all areas of communication, including managing your social media accounts.
Not only will this appease your customers, but it'll grow your visibility and authority as a brand.
Businesses understand the importance of this and are using chatbots on their website and social media. But this offers a limited experience because it's an AI, not a live person.

Reduce marketing costs, while growing your brand

Cutting costs is the theme of businesses today. If there's a more efficient and cost-effective way to handle a task, they're going to do it.

Marketing and advertising are two of the most expensive budgets you'll have as an entrepreneur. Yet, the potential ROI is something you can't and shouldn't ignore.
By hiring virtual assistants who specialize in key areas of your marketing strategy, you can cover all aspects of your campaign at a fraction of the cost. For instance, you can hire VAs to manage:
Content marketing
Social media marketing
Ad campaigns
Email campaigns
SEO
Web development
And more

These are all essential components of a marketing strategy today, given the online behaviors of consumers.

Easily scale your business for success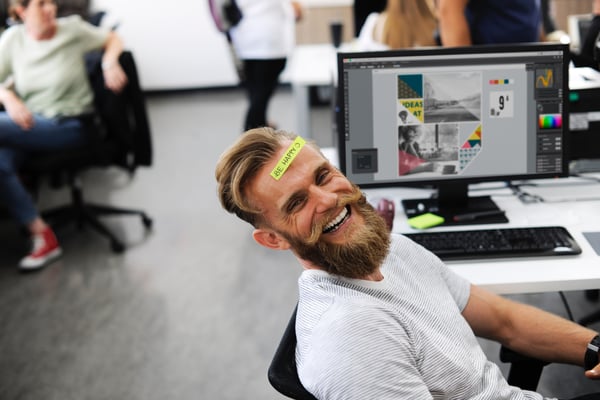 There will come a time when you need to downsize your personnel because of decreased demand and slow seasons. Then there will be instances when you'll have to ramp things up again.

This type of flexibility isn't something you can find with your typical in-house employees. They're looking for consistency and will leave if you can't offer it.

Unfortunately, business fluctuates unexpectedly and uncontrollably, which calls for a more flexible workforce. Virtual assistants have multiple clients so all of their eggs aren't in your basket.

If you no longer need them for a few weeks or months, it's fine. Then when you need them to return, they're right back with you again.

Or if you decide to go with new VAs the next time around, you can do that as well. You have a large source of remote workers to choose from.
Then if you're working with a virtual assistant agency, you can easily find and replace talent as quickly or slowly as you need to.

Still not convinced of the importance of virtual assistants? Then maybe looking at entrepreneurs who used virtual assistants to grow successful businesses will.


Timothy Ferriss

Here's a popular entrepreneur that's inspired thousands to take charge of their destinies. He shows others how he built a successful company, while still maintaining a quality of life.

On his site, you'll find heavy promotion of what's popularly known as The Four Hour Work Week. It sounds unrealistic and would be if it weren't for virtual assistants.

Delegating tasks is the backbone of his success, which allowed him to turn unproductive days into high-production days (in a short period of time).

His time-waster was his email so Ferris decided to delegate his email inbox to a remote assistant.

Pat Flynn

Pat is a great example of how you can go from a 9 to 5er to earning a six-figure income as an entrepreneur. His focus is on creating passive income and owns a blog that teaches others to do the same.

Flynn went from earning five figures per year to five figures per month. He teaches the value of time and how to assign yourself the most critical tasks for operating your business.

The rest can be delegated to virtual assistants. How to tell what to delegate? Make a list of the tasks that give you the most return.

All the lower earning tasks can go to your virtual assistant.

Michael Hyatt

It doesn't seem to matter what industry you're in – virtual assistants can help you succeed. Michael Hyatt is a writer who decided to hire a virtual assistant over a physical assistant to cut costs.

In doing so, he was given more time to write his book, which became a New York Times Bestseller. It also enabled him to build his blog's authority by delegating content management to a VA.
A lot of people think hiring a VA will hurt you financially, but the truth is they can help make your account fatter.

Setting up your business for a virtual future

It doesn't take much to transition from a physical to a virtual business. Whether you're just starting out or downsizing, you can use a service like Uassist.Me to find the perfect virtual assistants.

Having a professional virtual staffer can streamline your efforts in finding the perfect match for your tasks.

The future is now – if you're not prepping your business for a virtual office, then you're going to miss out on great talent and potential growth.

The world is already digital and now the business world must catch up. Don't let your business fall behind the competition.


Contact us today to delegate smaller tasks so you can streamline your growth and propel into a bright future!