Today's customers look for instant gratification; they want quick and smooth customer service. The demands of modern-day customers have made customer retention a big challenge for businesses. You cannot establish your brand in the consumer market on your product alone.
Even if you offer high-quality products, bad customer experience can cause you to lose potential clients. The customer wants the complete package, so you must provide excellent customer service to make the clients happy.
Why is Customer Service Important?
The quality of your products matter, but how you handle your relationship with your customers is even more important. It does not go without saying that a customer service team is the face of a brand. The way a customer support team deals with buyers defines the future of the company.
You cannot build business relationships without the dedication, support, and attention. When you don't put effort into making a relationship work, then breakups are destined to happen. Do you know 82% of buyers switch to another brand due to poor customer service? Businesses that don't care for their customers eventually lose them to other brands.
Unsatisfied customers are just like your ex, who leaves no chance to talk ill about you. According to the White House Office of Consumer Affairs, an unhappy client narrates the story of bad customer experience to 9-15 people. 45% of the customers share their experience on social media platforms.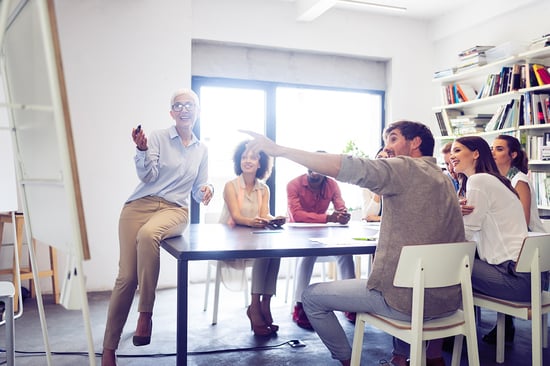 Customer Service and Social Media
Over the years, social media has emerged as one of the biggest marketing tools. However, companies leverage this powerful medium in many ways. Through their Facebook pages or Twitter handles, brands engage the customers and try to retain them.
·
Customer Reviews and Posts
Social media posts also play a major role in building the image of a brand. Studies show that one negative review or post about your customer service is equivalent to five positive reviews. It can turn a customer's buying decision against you.
Don't overlook the power of social media referrals; nearly 71% of customers are more likely to make a purchase on social media recommendations. A whopping 88% of customers rely on online reviews for shopping.
·
Response Time
Instant feedback or real-time response lies at the core of customer support service. Whether it's a phone call or social media post, customers expect a quick response. "The State of Digital Care," a report published in 2018, stated that one-third of the consumers do not wait for a brand's response on social media platforms for more than half-an-hour.
The "response time" threshold of Twitter users is also less. Almost 53% of customers expect a reply within an hour of posting a review or query. Interestingly, the patience level drops down further when a customer notifies a complaint via Twitter. 72% of buyers expect the social media support team of the brand to respond to the tweet within 30 minutes.
Improving Customer Service
Customer retention is a bigger challenge than acquisition. When your business grows, it is important to maintain the quality of your customer service to keep the clients content. One bad experience or failure to facilitate the client can cause you to lose several valued customers.
If you don't want to suffer financial loss or tarnish your brand's image, improve your customer service. Put yourself in the client's shoes and understand what the customer expects from you. Make sure to tailor your services to the needs and wants of the customer.
Assure the customers that you value them, and their needs are at the top of your priority list. Addressing your customers' concerns and giving them due attention helps you build a strong relationship with them. Let's explore some effective ways to facilitate customers.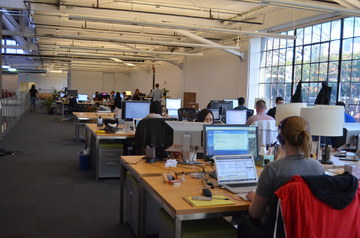 ·
Quick and Timely Response
67% of customers visit online stores for shopping rather than physical stores. As mentioned above, today's customer does not wait to get a response from the customer support team of a brand for too long. Why would he when there are so many other options?
The numbers tout the importance of providing customer support through social media. Whether you run a Facebook page, or deal with e-shoppers via a Twitter handle, be quick to respond to the customers.
It is a good idea to engage the customers in different activities. Mentioning the customer's name in the comment or liking their comment is a simple and personalized way to make the user happy.
·
Provide Solutions
The main job of a customer service team is to facilitate the customers and solve their problems. However, you may find yourself in a situation where you don't have an instant solution to address the customer's concern.
The key is not to lose your calm. Your vocal tone, facial expressions, or body language should not give any hints to the customer that you can't help him immediately. Rather, use your communication skills and ask relevant questions. In the meantime, think of how you can satisfy the customer.
If possible, transfer the call to a senior representative; you can also humbly inform the customer that you need time to solve the issue. Make sure to get back to the client with an effective solution.
·
Never Argue with the Customers
It is not possible to please everyone. You cannot always find happy-go-lucky customers. Some clients can give you a really tough time. They may use foul words or show their anger through negative reviews or posts. However, don't ever argue with the customers, particularly the fussy ones. Remember: the customer is always right.
Rather than engaging in a battle of words, try to prevent further damage. Use words that show your interest in addressing the issue. Your tone should reflect that you care about the customer and want to retain them.
If the client does not seem satisfied, then politely request them to switch to personal chat. Assist the client and provide a link or clear call-to-action in your message.
·
Get a team of Virtual Assisstance on Board
As your business expands, your responsibilities also increase. You have to provide better services to boost your business and keep it on the right track. Hiring a team of virtual assistants helps you to streamline your customer service operations.
A Virtual Assistant will not only help you with scheduling appointments and managing marketing events, but also take care of your customers.
Virtual assistants who are expert in handling social media customer support operations, such as responding to positive and negative customer feedback, can help improve your customer service.
Final Thoughts
Keeping your clients happy is an open secret to succeed in the business world. You cannot satisfy customers with poor customer service. The key is to empathize and provide the same services to your customers that you would expect to receive from a brand. You can hire a team of virtual assistants to facilitate your customers in a more organized manner.