If you are struggling with lead generation, you are not alone. In fact, many companies also struggle with the same problem. Marketing and sales teams are under the impression that they have used all their means to market products and services, but that is not always the case.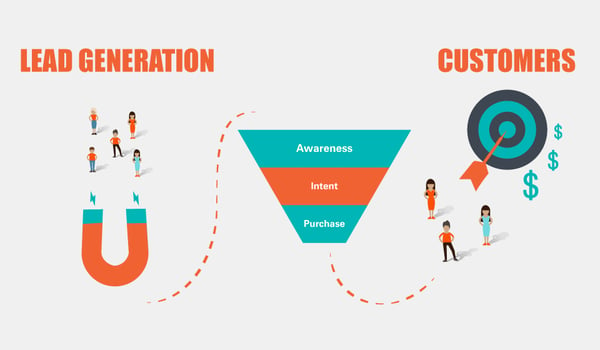 There are plenty of lead generation techniques that are rarely used by marketing and sales teams. In this article, we'll discuss what these techniques are and how they can help you with lead generation.
Top Lead Generation Tips For Your Business
Without further ado, here the top lead generation tips that you can apply on your marketing and sales efforts:
Maximize Social Media Utilization
You can use social media by sharing your content to reach your target market more easily. You can use blog posts or landing pages to generate more traffic on your website and get a better audience. Social media platforms such as Facebook and Instagram can also help you increase leads and traffic.
Moreover, if you focus on your social media marketing strategy, you can have more engaged and devoted followers and targeted, not to mention quality leads.
Use the Correct Market Data
The right way to your target market's heart is by having the right data. You can focus your efforts on the right audience at the right time. Always remember, time is crucial when generating leads. This means that your leads can go to waste if you don't consider the time when you do not follow up.
Get the Proper Tools
You have to make sure that you can monitor your ROI and budget properly by using programs for better lead generation. One of the programs you can consider is Google Analytics. Aside from analyzing your website's traffic, the tool also provides you with a report on the behavior of your target audience.
HubSpot is another program that can help you with lead generation. The program can help you monitor the movement of your leads and provide content specially made for your audience's interests.
You have to keep in mind to organize your leads, track the effectiveness and value of your lead campaigns and sources, and follow up on your leads by having all the reports sent to a central system.
Focus on Quality Leads
You want to concentrate more on quality over quantity when generating leads. It's not recommended to focus your time and energy on getting many but unqualified leads.
Instead, you should focus on knowing more about your target audience who is likely to purchase your product or service.
Create a Structure for Your Prospects
It's a good idea to categorize your leads into short-, mid-, and long-term goals so you can see your progress. You can also make this strategy better by making standards that describe what a qualified prospect is and how it can contribute to your progress.
Monitor Your Competition
This means checking your competition if they introduced a new service/product or has launched a website. You need to check and analyze what they do. When you successfully do this, you can use the information you gathered to your advantage, create effective marketing strategies, and generate more leads.
Construct a Commission Plan
To know the efforts and skills you need to organize your current accounts and obtain new businesses, you need to construct a commission plan.
For instance, you can consider grouping your marketing staff into teams who will get new accounts and concentrate on maintaining relationships with current customers to grow their accounts.
Collect Information from Your Website
You need to make an effective and clear call-to-action so that you can generate leads for your website. This is because your target audience needs to know what you want from them and how it can benefit them.
Also, you need to have an interesting landing page since it can boost engagement when people drop by your website.
Use Email Marketing Strategies
Emails can be a budget-friendly marketing strategy to generate leads if you can utilize them properly. You can even customize them so that the receiver will feel as if it's tailor-made just for them.
Of course, you have to clearly state your CTA and indicate the link to the landing page of your website.
The Key Takeaway
These tips can help you convert your website visitors into quality leads. Keep in mind that many people tend to take a lead generation for granted, so using these tips we mentioned can certainly work to your advantage. Best of luck!