Virtual assistants can be an asset for your business if you hire and delegate smartly. One of the fastest ways of attracting attention to your business is through social media.
However, with the volume of other tasks you have to handle as a business owner, you not have the time and the expertise to design the right media marketing for your business. This is where a virtual marketing assistant can be the most useful for your business.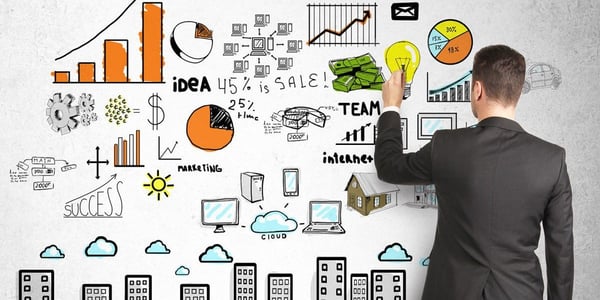 1.
Social Media Management
Social media channels are the tools for connecting with a large audience in a short time. With constant attention, your business profile could expand remarkably through different social media channels.
A marketing VA can create an attractive profile for your company or improve your existing ones. He/she can design interesting and stimulating content for your audience related to your business. Keeping your customers engaged and interested in social media will increase their brand loyalty and business growth.

Learn more about the top tasks to delegate to a social media virtual assistant.
2.
Website Development
Your business face in the virtual era is your website. A good website functions as a virtual storefront for your company that potential customers, vendors, and partners visit. A marketing VA will develop the most professional and appealing website for your business to draw the right attention. He/she will also possess the skills to manage and run your website smoothly throughout.
3.
Graphic Design
Marketing is a diverse field where multifaceted experts exist. If you need a reliable graphic designer for your social media channels and website, you could pick the right marketing VA and assign that responsibility to him/ her as well. Marketing VAs are diversely skillful. Thus most of your marketing needs are easy for them to fulfill.
4.
Copywriting
As a business owner, you surely will not have time to find the time to keep your marketing content at the top level for the business. A virtual marketing assistant will have the skills to bring talented writers for you, maintain your editorial calendar, and ensure the copywriting is just right for your marketing needs.
5.
Email Marketing
Email marketing is a robust campaigning tool, and businesses now invest heavily in this marketing category. You will not find it surprising that email marketing is one of the highest ROIs fetching tools in the virtual game these days.
With a virtual marketing assistant, your business will have the right visually appealing elements, your email campaigns will have the writing copy, and the customers will receive them regularly. A marketing VA will also be able to update your list of current newsletter subscribers while removing the inactive ones.
6.
Google Ads
If you wish to draw the attention of potential customers, you must have highly relevant Google Ads. This simultaneously demands relevant content on your landing pages if you want to bring the right audience for your business.
As your VA, a trained marketing expert will implement a solid PPC strategy (Paid per click) for your campaigns.
7.
Competitor Analysis
No business is complete without competition. Beat your competitors at the game by keeping an eye out on the industry and track the digital strategy your competitors are employing. Your digital marketing VA can keep tabs on the digital strategies, while you can use the insights for fine-tuning your own media strategy.
Final Thoughts
Marketing is one of the essential tools for creating the right thriving atmosphere for your business. If you market smartly to your target audience, you will manage to draw their attention and acquire the business volume you desire.
A virtual marketing assistant can ensure that all your virtual marketing tools are updated and the best in the market. With a good website, competitive social media management, and other marketing strategies your marketing VA will provide, you will soon find your business flourishing.