An effective marketing strategy is the most obvious way of increasing sales of your company's products and services. However, have you ever considered just how useful a virtual assistant could boost your sales?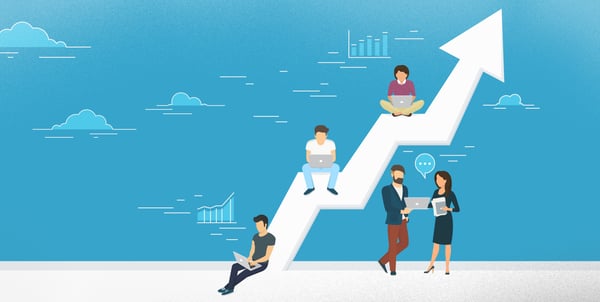 You may be surprised to learn how a VA can be an asset in generating higher revenue for your company. Let's look at how a virtual assistant can do that:
1.
Proactive Customer Services
Potential customers are those who are willing to invest in your products, and as an entrepreneur, you must never fail to capitalize on them. A virtual assistant is ever ready to tackle the initial queries potential customers have before they purchase your product or are seeking the expert aid of a service business.
Your VA prioritizes such potential customers' incoming communication and directs your immediate attention to the promising leads. This way, your company scores high points with customers who become loyal to your business for a long time.
2.
Research Prospects
Every business desires tremendous outcomes from their lead generation, both inbound and outbound. To achieve this very outcome, you must first delve deeply into your prospective customers' requirements, needs, and decision-making entailments.
If you wish to see yourself where you deliver precisely what your customers desire, you must know just what they want to be able to cater that way. Virtual assistants can provide you services ofB2B lead generation and create a customer profile for you. They can also research and find the right people for you to contact for business.
3.
Use Social Media for Expanding Sales
This is the era of social media, and the fastest way of increasing interest and traffic for your business is by attracting people of all demographics and ages. A virtual assistant makes the most of your social media handles, such as Twitter, Facebook, etc. to get your business the attention it needs to drive sales.
The VA keeps updating your social media profiles with information about your products and services. He/she ensures that your social media accounts only provide industry-specific and valuable information to the people to flock to you for purchases without any ambiguity.
4.
Delivers Excellent Follow-Up Services
People only become loyal customers if you have provided them a pleasant business experience, which depends mainly on qualitative follow-up services. Your VA can prove most efficient by providing follow-up services, including emailing or calling potential or existing customers. They take feedback from customers regarding their purchasing experience and satisfy any concerns the customers may have had.
When clients feel well tended to and are pleased by your personalized service, they do not hesitate to promote your business by word-of-mouth. Recommendations to associates are also quite effective in driving sales and generating revenue.
5.
Live Chat
A virtual assistant can also provide live chatting services to attend to customers who come in with queries your website does not feature. Imagine the instant gratification of existing and potential customers when they do not have to wait long to see their issues resolved.
If you have a virtual assistant available to chat live with potential leads, it gives them easy communication access and builds their trust. When clients know you are doing your utmost to satisfy their needs, they won't waste time and effort looking for alternative options. Here is where your sales benefit.
Final Thoughts
As a business owner, you will certainly never have sufficient time to focus on sales. It is a time-consuming process, with all the telemarketing, email campaigning, correspondence, phone calls, etc. to attend to and make when trying boost sales.
A virtual assistant maintains contact with your clients and ensures that each customer gets the quick, undivided attention they all desire. With such an approach, your company manages to win loyal customers while sales increase, and revenue pours in.