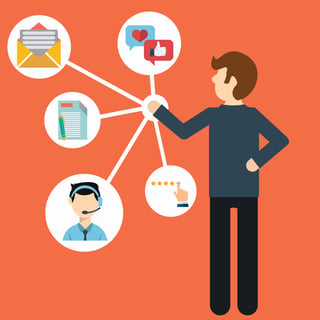 One of the most common ways to utilize virtual assistant services is to have them act as a project manager. Project managers are essential for keeping projects with multiple parts running smoothly and to ensure nothing slips through the cracks. And while it's the most common use for virtual assistants, that doesn't mean it's not without its fair share of potential problems. The good news is these problems can be easily avoided if you prepare yourself well enough
These three guidelines will make sure you've taken care of everything you need to get started:
Delegate the right tasks.
It may sound obvious, but if you want your virtual assistant to perform to their top abilities, they need to be given tasks they have the knowledge to complete. While this is extremely straightforward if you've hired your virtual assistant for specific tasks, this can get a little tricky if you're looking for general project management. Tasks that are repetitive, easy to logically understand, and have a specific set of guidelines or rules are the easiest ones to delegate first. Be careful not to give your virtual assistant tasks that require too much outside of their knowledge area. If you're having trouble deciding what to delegate or how to do it, check out these helpful tips.
Communicate, communicate, communicate!
Make sure you're talking to your virtual assistant as much as needed for the project. Ample communication is the key to ensuring that all tasks are getting done and are correct. And while you shouldn't micromanage, you should be able to guide your virtual assistant in the direction you need them to go and give them clear, concise to-do's. Communicating regularly also allows you to build rapport and a friendly, professional relationship with your virtual assistant, which makes working with them easier. Finally, the more you communicate, the more feedback you can give your assistant and the better they can be.
Give detailed instructions.
To ensure everything is done to the standards you need, don't leave anything to chance. Write it down. While your virtual assistant is most likely perfectly capable, the more details and instruction you give them, the less you (and they) leave to chance! Create detailed lists of tasks that need to be done with step-by-step instructions, if needed. Rather than "find hotels," you could ask them to "reserve a room for 2 adults at a 5 star hotel in Los Angeles, California." Additionally, break tasks down into daily and weekly needs and state their importance, which will help your virtual assistant prioritize effectively and make sure you're getting what you need when you need it.
With a few foundational steps, you can ensure all project management tasks run smoothly with your virtual assistant. If you communicate clearly and frequently, give detailed instructions, and delegate the right kinds of tasks, you'll be on your way to an effective and productive project management program.

Virtual assistants are an integral part of a virtual company. Curious to learn how to create a virtual company from the ground up? Check out our free eBook to get started.