The biggest highlight of every Black Friday is online shopping. It makes a substantial portion of what has come to be the most sought-after shopping festival of the holiday season. So, if you're a small business or a big retailer, it is time to get your digital execution game in action.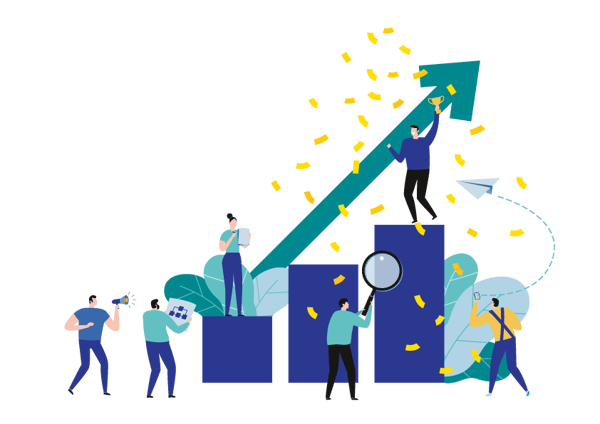 Online businesses have more of an advantage to drive sales on Black Friday. All you have to do is follow the tips we have rounded below and watch your profits soar high this year.
1.
Site Preparation
Online shopping means an onslaught of heavy traffic. Since Black Friday fetches sales in billions, you imagine how the traffic in online stores spikes up. Unfortunately, even the most prominent online retailers suffer from poor site performance when they cannot handle shoppers' barrage.
So what do you do to avoid this? Arm your website in advance to prevent a slowdown or your site from crashing. Prepare your site with an interface that is user intuitive, offer multiple options for payments ensuring a seamless checkout, and aim for the highest mobile functionality level.
2.
Sites must be in Order
Downtime could be disastrous for your sales on Black Friday. To get this significant obstacle out of the way, you must use tools to test your server's load capacity. This way, you will know your site is up and running and will not hamper sales on Black Friday.
3.
Site Speed
No customer is ever going to appreciate slouching eCommerce sites. If yours does not load like a bullet, they will lose interest and move on to the next online store. You must work in advance to optimize the pages on your site and make sure they load fast.
4.
Prepare Well
Preparation is the key to a successful Black Friday. You must be a proactive retailer and arrange with the couriers to collect the orders on the Saturday and Sunday following Black Friday. This would be a winning point for the couriers, your company and the customers too.
Creating bundles is another way of attracting customers. Moreover, it would be best if you propagated them far and wide before the big day so more customers your bundles are a no-miss for them. Finally, try to pre-pack as much as possible so that the onslaught of sales does not slow your packing and delivery process.
Marketing Tips
Get ahead of the game with site newsletter promotions, more subscriptions and promoting giveaways and deals in the months that lead to Black Friday.

Prepare email sequences to collect feedback from customers who visit your site but abandon their carts. You will lure them back to you, we guarantee.

Curate ideas and gift guides to guide your shoppers. Retailers and influencers can inspire shopping lists of people who seek guidance.

Use shopping codes and quick sales to speed up your Black Friday ads. You will create conversions with them.
Final Thoughts
Black Friday is a global shopping festival now, so it is never too early to get your act together for soaring profits this year. With the right strategies, preparations and enticing offers, you will be the leading retailer with the highest shoppers this year, we bet.