Ecommerce is a difficult business to run, especially if yours is a small or midsized company. Along with running the business, you also have to manage the online store, stock and update products, prices, handle shipments, manage promotions, lend customer support, etc.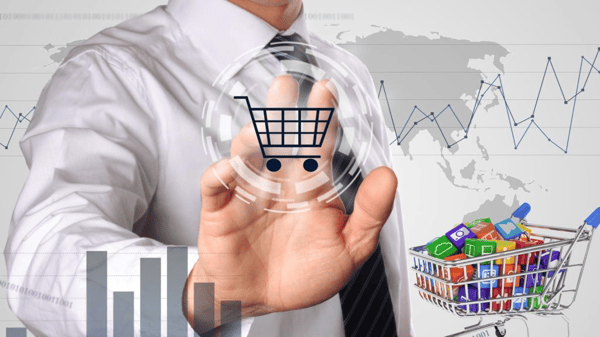 Virtual assistants have come heroically to the rescue and, for some time now, have been the greatest support of eCommerce solopreneurs and entrepreneurs. Here's why the most clever eCommerce business owners invest their time into running and growing their companies, while they let VA's handle the rest for them.
1.
Customer support
Successful businesses are those that keep their customers happy. You can trust a skilled and experienced customer services VA to perform this time-consuming job for you. They will answer queries on call, respond on emails, live chats and social media too.
VA's respond in real-time, diplomatically soothe irate and dissatisfied customers, look into lost or damaged shipments etc. VAs are that invaluable support that translates human support into higher conversion rates at purchase time. They guide the customers during sales on your website, interact with them and identify the company's chances to cross-sell and up-sell.
2.
Process orders
VA's process orders promptly and smoothly, including invoicing, shipments, order entries etc.
3.
Exchanges/ returns
VAs can perform the cumbersome and time-consuming task of returning and exchanging products. He/she communicates with suppliers and customers through email or directly and arranges product exchange, returns and refunds.
4.
Order products
VAs manage your inventory and stock up your virtual shelves proactively. Working with suppliers, transferring invoices to accounts payable and ensuring safe delivery of stock to the warehouses of specific locations, becomes easy and prompt under the care of a capable VA.
5.
Website maintenance
Setting up an eCommerce website is not all; you have to maintain it consistently for smooth sales and operations. The right marketing VA with the required education will ensure your website will always provide a seamless shopping experience for the customers and leave no room for errors.


6.
Press releases
If the VA possesses the right skill, he/she can write and submit press releases for your website. If the business owners intend to do this bit, the VA can still establish the accounts with press releases and submit them for the company.
7.
Lesser costs
VAs not only lend human support to your eCommerce business, but they also significantly reduce your operational costs. Hiring virtual assistants overseas will be cheaper than the average hourly rate one has to pay for on-site employees.
The output remains the same, but the costs become lesser due to the absence of office supplies, rent, insurance and utilities.
8.
No legal ramifications
For an eCommerce business, it is riskier to expand the on-site team than a virtual team. You will not find the usual risks of employing on-site employees for business pertinent to hiring virtual assistants
You can hire an e-commerce solution for as long as you need it. Regardless of where you are hiring it from, you will not have to suffer any legal ramifications in the event you decide your company does not require the services of the virtual assistance anymore.
Final thoughts
For eCommerce business owners, it is high in their favor to invest their time doing what they do best: running and expanding the company. Instead of allowing administrative tasks to eat up their valuable time, eCommerce businesses can look for support from virtual assistants for various necessary tasks. In turn, the owners get plenty of free time to refocus their efforts while the VAs use their skills, experience, and education to ensure the wheels of the eCommerce stores run smoothly.