Leveraging remote talent has never before been as helping as it is now, in the Coronavirus-plagued world. The surge in internet usage in the 1990s and technological developments gave birth to virtual conferencing, document sharing, project software management through cloud base, and others.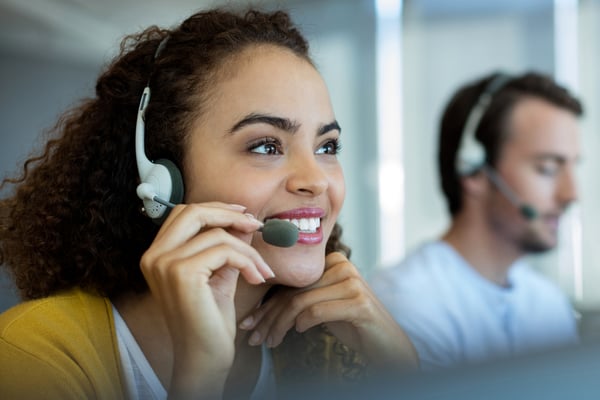 This gave business owners the ease of establishing a hassle-free business, while giving talented individuals work opportunities across the world. Today, we can only bow down in gratitude to the gurus of remote working, who gave us virtual assistants.
Perhaps the reason why the business world has managed to keep its head above waters even in the turbulent pandemic times is remote assistants. Work has continued, despite the challenges from the safety of the homes.
This only draws our attention more than ever now to how virtual assistants are going to affect our near future.
1.
Cost Saving
Virtual assistants are magicians who have been providing every service possible to business owners from a remote location. From digital marketing support to administrative tasks and everything in between, project management has continued in full swing even with office buildings closed down.
One thing that has come glaringly to light is the fact that much of our financial resources seem wasted on renting high-rise buildings and posh office facilities. The costs of the daily commute, staff management, infrastructure, and so many other factors are but unnecessary.
Productivity, in many ways, is still possible with a few critical technological gadgets. Virtual assistants charge for services per hour, which still falls cheaper than what business owners would have to pay full-time, in-house employees.
Therefore, one trend that the future will benefit from is the cost efficiency of virtual assistants providing organizations and business owners.
2.
More Workforce
Outsourcing, due to the current world evolution, has become one of the fastest-growing industries. In a matter of a few more months or a few years, the industry will see even more of annual growth. Since most countries will now focus on improving their technology sector, we will see more supply of offshore and talented individuals becoming available.
There will be a greater pool of talent and more workforces available when technology becomes easy to access for people of every country, even the developing nations.
3.
More Effective
Full-time employees have to waste a lot of their time commuting to and from work, owing to traffic and other city conditions. With the advent of the pandemic and remote working system, one can see how much timesaving factor exists in working from home.
The virtual assistants can devote extra time to completing the projects and tasks. This means increased efficiency and more productivity will be a significant part of the future work trends. Instead of spending time on daily traveling and other office distractions, virtual employees will focus more on completing more tasks in a shorter period.
4.
Social Distancing
COVID-19 has made one thing very clear; gone are the days when business owners could seat a staff of 50 and more employees an arm's length away from each other.
The deadly virus has made it mandatory to function and move through life with social distancing as a mantra. We can no longer work and live in an environment where we stay in close contact with other humans, for fear of contracting the virus.
Virtual assistants have certainly made it possible for the business to survive in the future of social distancing. Working safely and comfortably from their homes, your teams of assistants will not be vulnerable to health-related dangers.
You will not have to worry about your team members facing exposure to dangerous illnesses while under your employ, and business will continue to operate too.
Final Thoughts
COVID-19 affected the average work routine around the globe. Gone are the days when one could depend on more creativity in a physical office setup. However, not all seems to be lost despite the major changes the industrial and corporate world underwent recently. With virtual assistants, a lot could work to the advantage of business owners. In fact, the future of the work industry seems more promising with the rapid adaptability and competence virtual assistants have proved thus far.