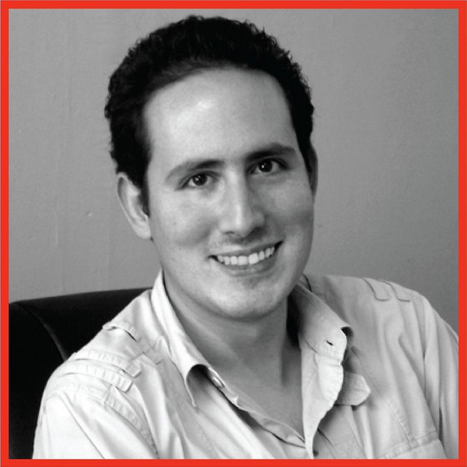 Recently, Entreprewired.com interviewed Uassist.Me's founder, Alfredo Atanacio.
Here's a highlight of the interview:
Q: At which point do you come up with the idea of UAssist.ME?
A: So, when I was working for this company, I still had the other business, I was managing the wedding dresses business, so I had to had someone to help me, so I had to hire an assistant and it turns out that I was working for someone else and I didn't have an office for the assistant to be in so – That's how I met the concept of virtual assistants. So I hired this person that lived about an hour away from where I was living, and she was working from home and she was my assistant so that's the way. I met her just when I hired her and then I mean she's been working for me for 7 years and I've only met her like 5 or 6 times perhaps. I was telling to one of my business partners the way I was working with this girl and she told - and he told me well we should do this, I mean this could be a great business, this person could be an Indian and you would have not even noticed because you have only talked to her via phone or email or Skype - MSN on those times. That's when it hit us, we could make money out of this, we could replicate this exact model I was working with, replicate this and sell the service in the US, in Europe, all over the world, so that's really how we started.
Q: What was some of the things that the virtual assistant was doing for you?
A: Everything, from answering – I mean, I really hate doing calls, I really hate talking in the phone, so one of the things she started doing for me was calling people, getting quotes, she confirmed my appointments, she had communications with my suppliers, she did bookkeeping for me, she had communication with all the banks we worked with.
Q: As you had this one virtual assistant and you are talking to your business associate, how did you take the first step to make this into a business?
A: So, this was May 2009 and we started the business on September so we started after I talked to my business partner. I talked to another person who became my business partner as well and we started reviewing profiles of people and coming up with a profile of the perfect assistant, and we started interviewing people and then we started looking for a place: because unlike my virtual assistant that still works from home actually, all of the assistants that work at Uassist.ME work from our office, so we started looking for places to set up the company and we started hiring people. We started with four assistants actually.
Q: You said you started reviewing profiles and building a profile of the perfect virtual assistant. What kind of things were you looking for on the qualities of a virtual assistant?
A: There were two things really important that we really care about: first, they had to speak very good English and then they had to have common sense which is not really that common. The first round of interviews was really exhausting because we had interviews back to back from 8:00 am to 6:00 p.m. and it was like 5:30 p.m. and we still hadn't found a person that had common sense and great English so it was really, really exhausting and frustrating. The first days we were really disappointed but then… I remember at 5:30 p.m. the first day of interviews we found our first assistant who is still with up to this date.
Q: Maybe I should look at a big perspective. What is the size of Uassist.ME right now?
A: So we have around 85 people working for us right now. We started with 4 people. The first year we were really stressed out because we didn't have a lot of customers and after the first year we started growing a lot and now we have 85 people working for us.
Q: If I am thinking to get a virtual assistant and I approach your company, what will happen then?
A: We usually ask for the client to give us a brief job description of what they are looking for, what type of task they are looking to delegate. After we get this we select a couple of assistants that we have and you get to interview them and then you select the person you want to work with. We try to hire people with different backgrounds so we have architects, lawyers, business administrators, marketers, almost anything you can imagine we've hired, so we have a really diverse team so each time a client comes we ask for a job description so we can match the skills of the assistant with what the client is looking for.
If you'd like to hear the full interview, please visit: http://entreprewired.com/ew021-uassistme-alfredo-antanacio/