There is most certainly the necessity to bring a virtual assistant on board to build a business successfully. Whether you are an infant in the world of business or a seasoned owner with years of successful business under your belt, there is just no way you can handle it all by yourself. If you wish to see your business flourishing, you have to give sufficient attention and time to the tasks necessary for growth. For a business owner, the rest of the tasks that are inevitable in running a business, are mere distractions.
Spending money before you start earning much may sound counterintuitive. However, hiring a virtual assistant takes away all the distractions from your path. This enables you to spend time solely on your business, which in truth is the only way to make it succeed.
If you are not already familiar with the term, a virtual assistant is someone who works remotely for either a particular client or several clients at the same time as per the job description. They can handle everything, from administrative tasks to specialized ones.
Here are ten tasks that you can delegate to virtual assistants:
1.
Customer Service
When you make flawless and super active customer service your business' goal, the faster you respond to customers, the better it is. With the evolution of modern technology, the expectations about customer service have only increased worldwide. If you are a business owner, how can you respond to customer service in an hour?
Virtual assistants with customer care skills can boost up customer service for your business. They can respond in a timely manner, promptly reply to emails and messages, acknowledge receipts and answer questions, and so on.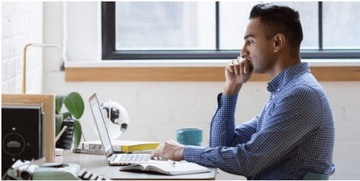 2.
Calendar Management
Your calendar needs to be organized so that you can keep up punctually with appointments and meetings. You can easily delegate the task of managing your calendar to a virtual assistant. All you have to do is set up a shared calendar service, give your VA access to it, and she can handle organizing your meetings and appointments. Sync your smartphone with the calendar for instant notification when the VA updates your calendar.
3.
Email management
Emails have the power to keep you distracted for endless hours. Virtual assistants can save a lot of those precious hours for you by handling your email. Vas can sort out the unimportant and important emails and respond to common requests. He/she can also flag, filter, or archive messages to sort out your inbox for convenience.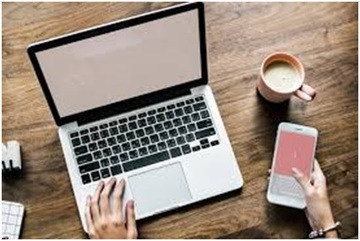 4.
Personal Tasks
A virtual assistant can also be hired for performing personal tasks to make life easier for you as a business owner. Some personal tasks include:
organizing your personal calendar and to-do list

making travel bookings and hotel reservations for your vacations or weekend trips

Virtual assistants can also make purchases for you when you are short of time yourself, such as books, gifts, hardware, and any other essential items.
5.
Research
Browsing information on worldwide web sounds like an uncomplicated task, but most of the time, in reality, it is quite tricky. It could be a project that requires hours of researching. The best is to allow a virtual assistant to browse the information for you. Outsource a virtual assistant for complete research for a presentation, a new idea concerning your business, or a meeting.
6.
Data Entry
You can outsource a virtual assistant for all online and offline data entry tasks. Those include:
Database entry, maintenance of database building queries

Updating information and classifying email

Processing and image editing

Client management and plenty more
7.
Transcriptions/ Translations
Transcription is just as time-consuming as data entry. You can outsource a virtual assistant to record your audios and then transcribe them for you.
The world of business knows no boundaries. It encompasses all communities and cultures. So, if you are a business owner and are well versed in only one or two languages, you might have difficulty building a diverse clientele on your own. It is best to hire a VA who can act as a translator between you and your clients and help expand your business to all parts of the world.
8.
Bookkeeping/ Invoicing/ Billing
As important as invoicing is, it is a tedious task unarguably and often neglected by business owners. The result is that they end up not being paid. A virtual assistant can use a template and easily manage your business invoicing. VAs can also:
Pay your bills on time

Make balance sheets

Prepare general ledgers

Reconcile credit card and bank statements, etc
9.
Travel Planning
Business needs may necessitate traveling at short notices. As an owner, you cannot find time to make flight reservations, booking arrangements, and so on. You can outsource assistants to organize your flight bookings, arrange transportation, make hotel reservations, and manage itinerary.
10.
Website Development
A virtual assistant can offer services to design, develop, and maintain your websites. If you employ a web development virtual assistant, he/she will be able to gauge your needs and refine your website. A business brand is developed through a website in today's world. A good VA will continuously upgrade your website and make it an attractive face for your brand.
11.
Social Media Management
Social media dominates the online world today. This is the greatest weapon for capturing the attention of your target audience. But this again is another task that drains your time. To navigate your social media professionally, you should hire a virtual assistant who has the expertise in it and can get you just the crowd you need for your business. There are many VAs who have specialized in the social media sciences and will develop excellent strategies for your business.
12.
Graphic Design
A virtual assistant for graphic design can help create basic elements and then recombine them in a number of ways. They can easily put together an array of materials for marketing, brand awareness, retargeting, and many other uses. Here are some graphic designing tasks your virtual assistant can do for you:
Logos

Website graphics

Social media graphics

Infographics

Business cards

Image editing

Print design, etc
Final Thoughts
It's time to improve the productivity of your company. With virtual assistants, you can free your time and refocus your energy on tasks that grow your business. You can try delegating the tasks we mentioned or come up with a list of others that you find tedious, time wasting or challenging to do on your own.