The terms offshoring and outsourcing are generally used interchangeably. As business owners, it is helpful to be able to differentiate between the two.
Outsourcing means when a company employs a third party to render services or create a product which the company had been doing itself previously. Outsourcing can also include US based individuals and companies. Outsourcing does not necessarily involve foreign distributors of goods and services.
Offshoring, on the other hand, means a company setting up some of its operations in another country; for example, a US-based automobile company opening its factory in Japan would be offshoring. If a company sets up its call centers in other countries, it would be known as offshoring.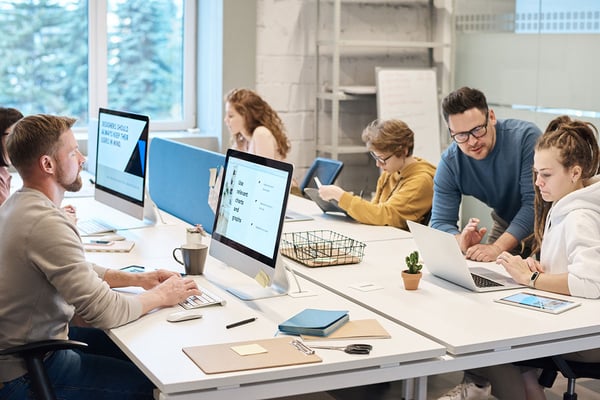 Benefits of Companies Outsourcing to Nearby Countries
Generally, we see companies citing factors such as reputation, price, business culture compatibility, quality commitment, and location when they are in search of vendors to outsource to. Some additional and equally important factors also include continuous management of the business relationship, understanding goals, strong communication, and also well-written contracts. All of these combined together are integral to form an unfailing success of an outsourcing relationship.
The choice between hiring locally or offshoring for companies typically hinges upon the above-mentioned factors. But apart from these, there are certain other aspects which are defining factors as well. These include security and privacy, the labor pool's size and skills, language compatibility, the economic stability and legal culture of the country, and also the ability of their local education system to support their labor pool and train them.
When we talk about outsourcing to nearby countries, we really believe that it comes with a fair share of advantages. People who work and live in close proximity or at least within the same national boundaries, the same state, or even neighboring countries, have more in common where the business culture, language, and background are concerned. Working within the same perimeter makes management and communications a lot easier than otherwise.
Furthermore, working together on a project typically calls for meetings and inspections. Outsourcing to nearby vicinities and countries eliminates the hassle of traveling overseas for inspections and on-site meetings. Therefore, we strongly recommend that as a business owner, if the particular set of expertise you are seeking is available at a nearby location for a good price, it is most logical to avail that option than to look for talent pool overseas.
Benefits of Outsourcing to El Salvador
Out of the most viable options for outsourcing from the US, El Salvador proves to be the most ideal for a number of reasons.
Among the most competitive advantages of outsourcing to El Salvador include:
Culturally, El Salvador is a perfect fit. The culture here is much Americanized.

There is also the time zone compatibility in outsourcing to El Salvador. The country is on Mountain Time, which makes for a very convenient work pattern.

El Salvador is merely a two-hour-long flight away from most major US cities.

Since El Salvador has an Americanized culture, you will find a neutral accent. This means the added advantage of bilingual virtual assistants for your business.

El Salvador's official currency is the US dollar.

The cost-efficiency of a labor force of El Salvador attains the highest comeback for its investments.

The current global leaders of the most reputed companies in the world recognize El Salvador as a center of excellence.

The El Salvador operations stand out among the five most important subsidies on a global scale.



Nearshoring
Nearshoring is a development model wherein companies can outsource business processes to delegates, including freelances based in nearby countries or software development to the companies established in nearby countries.
Among the primary benefits of nearshoring is the opportunity of cutting down on costs and focusing more on the competencies of the individuals under a company's employment. This outsourcing model works especially well but is not limited to companies requiring IT products such as applications or websites but have no familiarity with the IT-sphere.
Benefits:
Nearshoring works extremely well when companies delegate their software development to those countries where these services cost less than the others. This is one fine way and also quite a popular one in today's age, to save money efficiently for the business.

With nearshoring, a company does not have to worry strenuously about the quality of work. The team put together for software development typically consists of skilled professionals who devote all of their focus and efforts to creating the software.

With nearshoring, one gets the advantage of a few cultural and language barriers. Neighboring countries have plenteous in common regarding the ideology, thinking, and the way of working. If one cannot communicate in a certain language or the other, there is always English.

Neighboring countries generally live under the same time zone, which is a huge plus. Even with a difference of 1 or 2 hours maximum, it is not difficult to build a convenient working pattern.

There are often situations that arise, seeking an immediate, face-to-face meeting between the partners. If a company outsources its business development to a faraway country, it will take a long time to organize the travel and meet up. With nearshoring, the necessity of long trips is eliminated, and meetings become easier to arrange in a short length of time.
When you decide to outsource by nearshoring, you must have a strategic plan ready to go about it. Here are a few pointers to help you begin on the right track:
Think carefully about the product or service you require. Distinguish the main features of why your company needs it, what functions the product or service will achieve, which needs will the product or service fulfill, what should its outlook appears like, what profit margin or result are you expecting from it.

Find out who and how many people you need for your project. A single developer or virtual assistant might not be enough for one while a team may not be necessary for another. To enjoy the full benefits of nearshoring, you must first determine exactly who and how many people you need to outsource to while nearshoring.

Make a list of the skills you are looking for in your nearshoring assistants.

Communicate in detail with your future performers. Seeking them out through online forums, contact the potential developers, research on them, discuss all the details regarding your project and the price, choose the performer best suited to your business needs and enjoy the best of nearshoring.
It does not matter which process of your business you outsource; you have to aim for convenience and expect value from outsourcing. From the benefits stated above, it is clear that nearshoring can offer both over offshoring.