Going remote seems to be the trending theme for businesses over the past decade. Since 2012, the number of remote workers has increased exponentially.
Roughly 43% of employed Americans today say they work remotely at least some of the time. And we find more Americans today telecommuting for longer periods of time.
However, some companies are still holding on to outdated 9-5 work schedules and even have a department filled with full-time workers.
If this sounds like your business, then it's time to consider adopting the concept of working with remote teams.
Not convinced? Then maybe the following benefits will.
Let's take a look at how remote teams can help your business grow and succeed.
Decrease your business expenses
The biggest expenses a company has revolves around its employees. Let's take a quick look at the top expenses businesses have:
Payroll and human resources

Employee benefits

Inventory, materials, and supplies

Overhead and operating expenses

Taxes and insurance
By resorting to remote teams, you can greatly reduce many of these expenses. For example, when you have a remote team, you no longer have to pay employee benefits.
You can hire contractors to work on an as-needed basis, which can save your business a significant amount of money. Then there are the real estate costs.
If you have an office you work out of, then you know how costly electricity, insurance, and rent can be.
By switching over to remote workers, you can save as much as $10,000 per employee annually in real estate expenses. Imagine the savings if you have a 20-person or even 100-person team.
There are other operating costs that also reduce when you have a remote team. For instance, you no longer have to spend a boatload on office supplies like paper, ink, staples, pens, desks, chairs, printers, copiers, scanners, computers, and so on.
Not to mention, the utility bills are minimized, including water, electric, and internet.
Even dealing with employee absences can become an expensive ordeal, costing you up to $1,800 per employee per year.
After all, there are no benefits or overtime to pay when you have a remote team.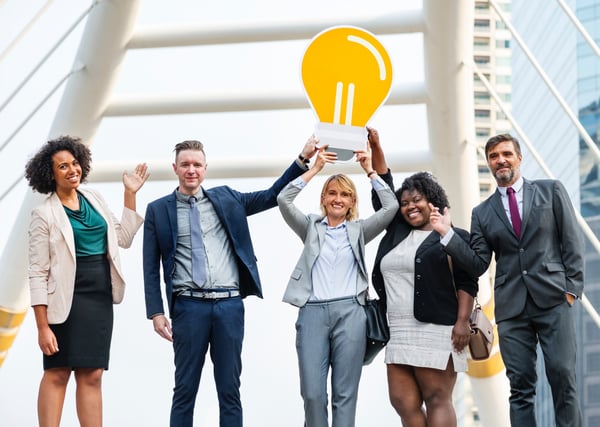 One report shows that if half the US workforce telecommuted, it would save businesses $500 billion in real estate, electricity, turnover, and absenteeism (roughly $11,000/employee). And another $270 billion in increased productivity.
This equates to over $700 billion in savings for businesses each year.
Boost the productivity of your workforce
It'd be great if every minute employees spent on the clock was as productive as the last. But the reality is that in-house employees tend to be the least productive.
Surveys prove this by showing 53% of remote workers say they're likely to work overtime compared to 28% of in-house employees. This just goes to show the work ethic of remote teams compared to in-office teams.
This could be due to the difference in how the workers are paid. For example, employees with an hourly salary know they're getting paid for their time, not their effort. So it doesn't matter how much work they put in during their 8 hours, their paycheck will still be the same.
Remote teams, on the other hand, aren't employees and aren't always paid hourly. They're paid by the task. If they don't complete the task, then they don't get paid. This takes work commitment to an entirely different level.
This works out for the better on both ends – the business gets high production and the remote worker gets paid well for all their hard work. The faster and better they work, the more they can earn. It creates an incentive to do more at their very best.
Just think of how much you can get done for your small or medium-sized business. The combination of the cost-savings and high-productivity of working with a remote team means you'll have more money to put right back into your business's growth and expansion.
Reduce your turnover rate
In the past, the idea of allowing employees to work from home sounded like a cop-out. Yet time has revealed the exact opposite – the best workers tend to be those who work outside the office.
And companies that work with remote teams don't run the risk of turnover because remote workers are loyal to companies that allow them to telecommute.
Over 80% of professionals say they'd be more loyal to employers with telecommuting options. So by hiring a remote team outright, you're more likely to find and keep the same workers for years.
This helps to reduce the costs for headhunting, onboarding, training, and posting job ads (like you have to do for in-house employees).
It also helps to use a service like Uassist.Me., which connects you with virtual assistants to add to your team. This way, you never have to worry about finding replacements when the need arises.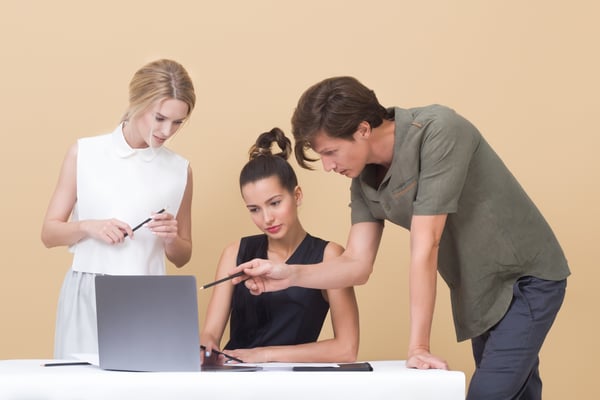 Consistent access to top talent
Why limit yourself to local talent? This severely decreases your odds of finding top performers to hire for your business.
Companies that embrace the benefits of remote teams are actively looking for talent across the country. Once you decide to do the same, you can use the internet to connect with your remote team members.
Video conferencing tools are great for staying connected and offering an in-person feel wherever you are in the world.
At Uassist.ME, you get access to not only to top talent but talent that matches the needs of your business. Our agents work with you hand-in-hand to ensure you get the best virtual assistants by interviewing and matching them with your company.
Save precious time to delegate towards growth
Micromanaging employees is a major time waster. By allowing a virtual team to handle projects and tasks, you can focus on bigger and better things for your business.
Like finding more clients, allocating all of your savings towards expanding to new areas, or even conjuring up new services and products to offer.
When you have a remote team with the right skills, you can delegate all sorts of tasks that would normally eat up your day. This includes:
Writing (blogs, web content, press releases, etc.)

Making calls

Managing social media accounts

Scheduling appointments

Transcribing audio files

Managing emails

Graphic design

Programming

Bookkeeping

Customer service

Real estate assistance services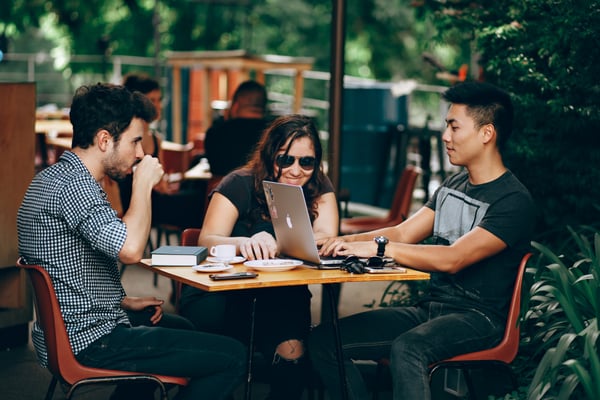 With a full-fledged remote team, you can have everything taken care of. Downgrading to a smaller office (or even working from home), while still having a complete team of experts on your squad is now possible with remote teams.
But how can you make the most of having one? Let's take a closer look.
Grow your business with content
It doesn't matter if you're a local or national business – chances are, your audience is looking for you online. A whopping 72% of consumers turn to digital channels when they're ready to buy.
What does this mean exactly for your business?
If you don't have content that's optimized for search, then chances are, your target customers aren't going to find you. They're going to find your competitors.
With a remote team of writers and social media managers, you can ensure your content is written, published, and promoted to your core audience.
This will help drive more business to your company. And best of all, you only pay for the number of posts you need. No hourly rates to dish out, which means more money in your bank account.
At Uassist.ME, we have teams of writers and social media managers you can use to ensure your site always has fresh content that's relevant to and attracts your target customer.
Sell more products and services
It doesn't matter if you sell houses, services, or products – a remote team can help you generate more sales from new and repeat customers. This is possible by hiring virtual teams that specialize in customer service.
You never have to worry about missing calls from prospects when you have a remote team offering answering services. This can work if you want someone there to answer after hours and/or during busy holiday seasons.
Unanswered phones equate to money down the drain.
And the same goes for emails. Virtual assistants are available to manage your email accounts, replying to clients and prospects professionally and without delay.
These are tasks that eat up your time but are still necessary to handle to keep business flowing in. The experts at Uassist.ME can help ensure your lines of communication are always open.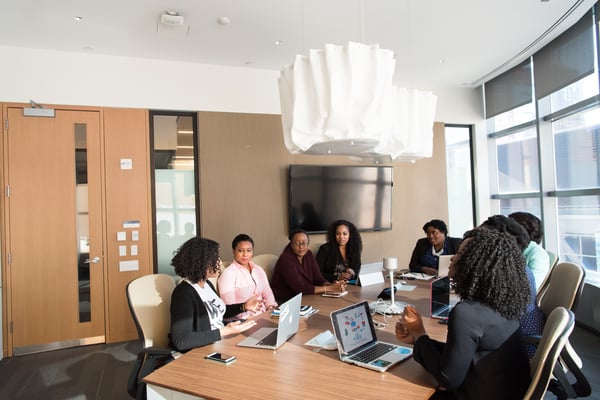 Grow powerful relationships with your audience
The relationships you build as a brand will determine how quickly your business grows. For example, if you're consistently talking at your customer base rather than with them, then you'll be branded as a "corporate" entity (even if you're small).
This can hinder your ability to sell to your core audience.
However, if you can show your audience you're human, then the odds of winning over prospects is likely.
One way to achieve this is to engage with them on social media. Starting conversations and joining in discussions can help build brand awareness and trust.
With the help of virtual assistants, you can grow your social media presence and potentially your list of followers.
Stats reveal that 71% of consumers who have a great social media experience with a brand are more likely to recommend it to others. So this can quickly turn into word-of-mouth promotions for your business.
If you're consistent with answering questions and engaging with your target audience, you can potentially turn them into paying customers.
Also, if you're on the line between choosing a chatbot over a real-life virtual assistant, think of this – how happy are you when you're stuck talking to an AI?
Chances are, you'd rather speak with a human, especially if you have questions or problems that need addressing quickly.
Already, live chat is winning over chatbots. Nearly 80% of consumers say they prefer live chat (a human operator) for customer service.
Scale your business as needed
When you're first starting out, you may not need a large remote team to handle all of your business tasks. However, as your company grows, you may need to scale up to accommodate a larger customer base.
This is easy with a remote team from Uassist.ME. We help you find more experts to handle whatever duties necessary to meet the new demands of your business.
This includes scaling down when there's slowed growth. No more wasting money on full-time employees you can't fire due to contracts.
Have all important tasks delegated to remote teams
Managing a remote team of professionals isn't hard. At Uassist.ME, we take special care to connect you with the experts you need to perform the duties you require.
This means little to no training on your part. Our virtual assistants can handle everything from your scheduling to your bookkeeping.
Unfortunately, a lot of SMB owners end up wearing multiple hats and falling behind competition because of it. If you're serious about growing your business and becoming a leader in your industry, then you have to cut costs, boost productivity, and allocate your time to driving your business forward.
The only way you can do that is with a virtual team.
Ready to start reaping the benefits of remote teams? Then contact us today to see how Uassist.ME can help take your business to the next level.