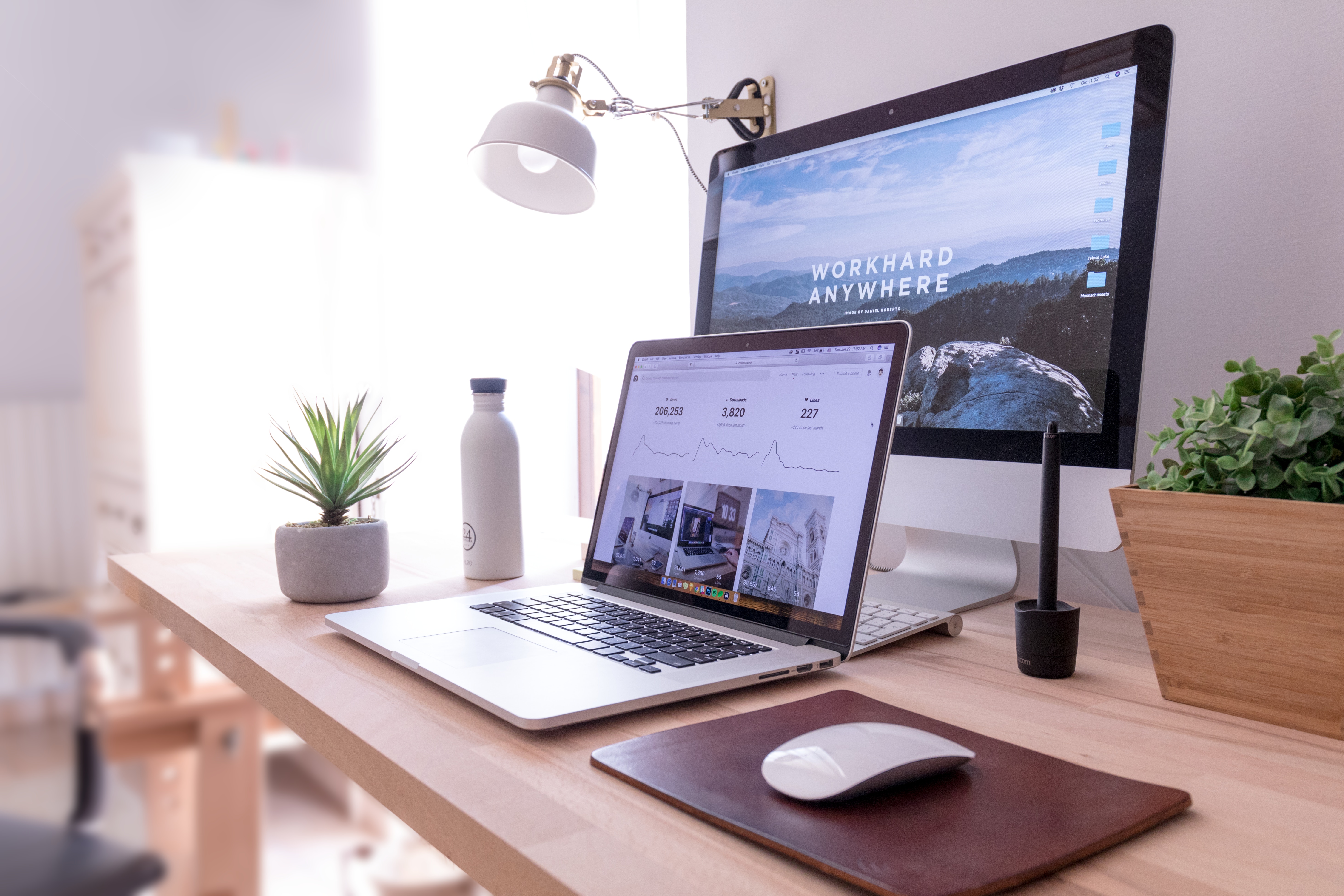 By December of 2018, there were around 1.94 billion websites. Those figures keep screaming only one thing: Websites are here to stay. And pushing the boundaries of traditional design, to put it mildly.

As everything related to technology is changing at a phenomenal speed these days, web design is not an exception whatsoever.
Gone are the days when all the internet pages carried dull and plain interfaces. Designers are innovating the standard site layout with intrusive fonts and mind-blowing animations, just to mention a couple of burning tools that'll blow your mind. Today we introduce you to some of the most exciting web design trends that you should totally consider if you want to create (or maybe refurbish) your web page.
From a minimal (yet empowering) black and white to striking and glaring 3D animations, there are innovative tendencies catering to absolutely all visual tastes.
Whether you choose to go with a more traditional look or you decide to embark yourself upon a cutting edge interface, one sure thing is, your website ought to look neat and clean—no matter what!
Since users are getting increasingly demanding lately, they ́ll walk away in no time from sites they perceive as too slow or ill-looking.
This means that, apart from including arresting web design features to catch their eye, yoúll have to offer them super accessible "contact us" buttons as well as high-speed loading.
User experience is getting more and more creative and responsive as time goes by. And that's highly important for e-commerce websites in particular.
If your UX is not outstanding, users are bound to leave your site.
So here go five website trends you shouldn't overlook:
1. 3D Animations:
3D animations are a super hot trend that more and more designers are choosing over conventional interfaces.
Do you want to be ahead of the curve?
This is definitely your path.
With animations, you can give a more impactful message and provide a unique user experience. With this kind of website design, you can get away from the traditional image and video content and distinguish yourself from the competition.
2. Dark Themes:
This is an interesting customization options for the night, or for dark color lovers who want to transmit a brand message connected to luxury, class, or formality.
If you decide to go with dark themes, yoúll have to make sure that all the elements are visible and readable. Dark themes can hinder readability, and you don't want that for your site.
3. Minimalism:
Since purity is a growing website tendency, there ́s nothing safer than going black and white if you like it simple.
The minimalist approach brings clarity to those who want to avoid an overloaded layout.
But minimalist doesn't have to be boring. It's like Marie Kondo-ing your website to let go of the unnecessary clutter.
Tip: A lot of white space and fewer features can facilitate the process of making a website responsive.
4. Social-Oriented Website Design:
You may have the most beautiful website design but, if social media buttons are hard to find, or what's worse, you don't have active social media profiles, yoúre not going to be an eye-catcher.
So, prepare that footer with as many social media profiles as possible.
You don't have time to manage 5 social media accounts?
Our virtual assistants do!
5. Super Responsive Web Design:
The responsive design mindset is all about flexibility. The idea is that the user can access the same website from different devices—with no problems at all.
Mobile navigation can get complicated sometimes, hindering access to important elements of a site like a subscription form, or a social media button.
However, if web design is responsive enough, there will be no major complications visiting a site from different mobile devices which may have diverse OS.
What about your website? Your Turn to Get Creative
You ́ve been toying with the idea of taking your website to the next level. Because you don't want to get behind these outstanding design trends.
But, aren't you too swamped with work to even think about revamping your website?
Let us help you today.
Our dedicated team of virtual assistants can offer a variety of web solutions for you.
Because it's not enough to have a web designer to design and build your website.
Some of the site responsibilities you can delegate to a virtual assistant are:
Mobile devices functionality: Our virtual assistants can check the responsive design of your site for different cell phones. Unless your website is super responsive on mobile devices, users will flee.
Search engine optimization: There's A lot to be done to your site so it can gain proper search visibility. And these tasks go far beyond design.
Our virtual assistants can completely handle keywords, meta descriptions, backlinks, and other SEO technicalities that are so necessary—but time-consuming.
Social media marketing campaigns: Having a website for small businesses is just the beginning of your race against competitors. Careful graphic design with great website content can only do wonders if users are actually finding your site on a search engine.
And social media has a lot to do with the progressive enhancement of your visibility. Moreover, our virtual assistants can handle your Twitter and Facebook accounts in order to deal with everyday media queries.
Our virtual assistants can also publish micro-content through the right platforms at peak engagement times, like microblogging on Twitter. This way you can make sure a high number of followers is noticing you.
Content editing-writing: Do you have a host of blog articles that you never published because you lacked the time for proper edition? Or maybe you need to create longer content but, again, you lack the time?
Or maybe writing is not music to your ears and you want more free time to pursue other activities.
Fortunately, our VAs can take the content management burden to make your website shine.
Design services: If you need specific web design tasks, like changing the whole layout with html css, let us know. We can surely find a suitable virtual assistant for your requirements.
Don't hesitate to contact us for more information.