The buyer persona is your business profile that takes shape through extensive research on your target customers. This research determines which customers you are explicitly targeting, what kind of days the customers have and how they make their purchasing decisions.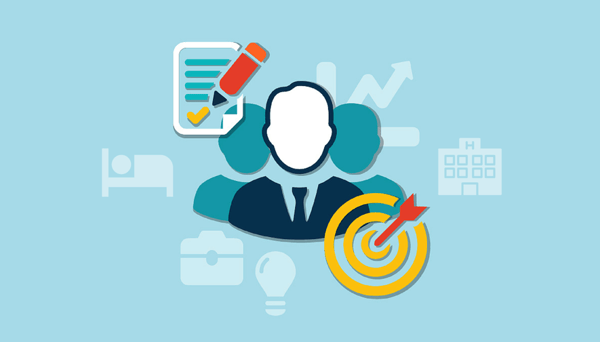 Businesses of moderate to larger sizes often have multiple personas. This is due in part to several personas involved in a purchasing process. Customers may seek approval from others before buying, so the buyer's person automatically considers those intermediate individuals a separate persona.
Your persona will have to address the criteria of those intermediaries and prepare different strategies for them.
Considering all the hype that surrounds the buyer persona, how important is it for your business? Let's look at the details below:
Importance of Buyer Personas
A buyer persona works as the guiding light for all your business activities focusing on acquiring and serving the customers for starters. This persona specifically targets what the customers need.
But it isn't that simple; usually, companies cannot function with the customers' needs as their collective goal. They like to operate on what the company leaders wish to do; this is at odds with the way customers make purchasing decisions.
To eradicate this rigid mentality, you must know that a buyer persona:
The buyer persona provides the product roadmap directions in the course of product development. You can identify and customize operations to provide customers just what they need.
Buyer personas are critical for marketing campaigns because they help channelize efforts on the right keyword research path. They also help marketers identify and prioritize promotional activities using references.
Customer support teams know just how to soothe and calm customers and solve their problems. Buyer personas help the support teams identify the problems customers grapple with and aim to solve using your products. So customer support teams gain a better understanding of the frustrations beyond angry customers when your company's products do not provide the kind of solutions they are seeking.
The sales team gains many advantages from the buyer personas. Your sales team builds a rapport with your target customers and gain deep insight into what the customers are dealing with. When the team knows prospective customers' concerns better, they come prepared with practical strategies to the table.
Are Buyer Personas Unhelpful for Small Businesses?
No, not at all. On the contrary, buyer personas are just as useful for the solopreneurs and the entrepreneurs for big businesses. After all, how can a business not succeed when a profile clearly defines and highlights what it must go after?
Final Thoughts
The research-based profiles that create the buyer persona for businesses work like a charm. They help businesses identify their target audience and develop excellent customer support, marketing, and sales strategies. This in turn translates into tremendous success for businesses. Regardless of your business's size, creating a buyer personas highlights the kind of people seeking the solutions your company is producing. If you can help those prospective customers solve their challenges, you are sure of being on the right path to attracting and retaining customers.