Customer support has undergone quite a radical change in light of the pandemic era. New tools, creative thinking, and care are the requirements for meeting the acute needs of the customers today. Although the global health situation appears to be quite grim, customer support shows that there is one remarkable change we can expect from this crisis despite the challenges.
With COVID-19 overwhelming livelihood and lives all over the world, vulnerable individuals and the customer teams that support them have to adapt to occurring changes rapidly. Instead of focusing on satisfaction metrics and customer journeys to learn what customers want, support teams have to focus more on what customers urgently need now.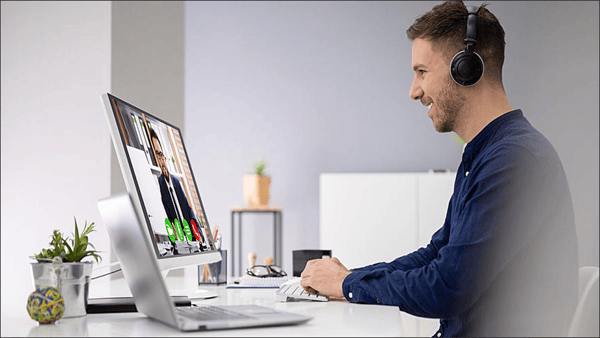 Customer Service in Times of Crisis
As is particular to a crisis, a customer's interaction with a brand produces an immediate and lasting impact on his/her sense of loyalty and trust. As millions around the globe furlough into quarantining and isolation, customers have a new means of measuring their experience with the brands upon which they rely.
They will rate their experiences based on how the businesses deliver services and experience to meet customer needs with concern, care, empathy, and hygiene precautions. This is the time for the leaders of Customer Support (or Customer Experience) to position themselves ahead of the long-term shifts in the customer behavioral pattern. The leaders must adapt strategies to be at the forefront in meeting the changes in customer needs that will result from the crises.
The customer support leaders must keep up a realistic pulse on the altering customer preferences and must rapidly brainstorm to redevelop their journey. The key to a successful customer support experience in times of crisis is to gear up for providing services and experiences relating to a completely different context than previously.
There are four practices for customer support teams to gain success despite the crisis and its after-effects. They include:
Primary focus should be on connection and care

Rapidly redesigning a customer support system post the crises

Reaching customers wherever they are present

Developing capabilities for adjusting to the rapidly altering environment
First Practice - Connection and Care
Under the first practice, the businesses much reach out to the customers with support, not with marketing agendas. They must prioritize the community and employees above other goals. The customer support teams must also stay devoted to the values and purpose of the company.
Second Practice - Redesign Customer Support
Businesses reinvent their customer support structure to adapt to the changing environment. Post the crisis periods, there will be tougher economic times that will force cost cutting.
Businesses must, therefore, establish media channels and transport their customers there. This approach will not only save costs but will also enhance customer satisfaction.
Third Practice - Meet Customers Where They Are
The support teams must rapidly develop digital models that enable them to reach their customers wherever they are in the world. The models must assure customers that they can sail through the crisis safely from their homes.
The support teams must also rapidly create an expanded structure of delivery. They must broaden the home options of home delivery as well as establish contactless methods of operations.
Fourth Practice - Develop Agile Qualities
Customer support teams must turn to social media to obtain quick customer readings instead of surveys. Businesses must also welcome the detailed insights of their employees pertaining to consumer trends.
Businesses must refrain from investing too much time in labs for testing and scaling. They must also focus upon failure modes that are telltale signs of where businesses have failed in picking customer signals.
Ways to Gather Feedback from Your Customers
Customer support today requires modern and more digitalized methods of collecting customer feedback. These insights from the customers are also crucial for business as they allow teams to cut back on marketing expenses, make more money, and also improve service.
The following are the most popular means to gather customer feedback in 2020.
1.
Feedback Button
A feedback button floats statically on a company's website. The customers can initiate by clicking on the button to expand it. You can include several sections in this button, including dropdown, comment, emails, etc. This is perhaps the quickest way of generating leads and collecting feedback.
The customers, on the other hand, have the advantage of activation, and it also allows them a place to leave feedback.
2.
Targeted Surveys on Website
Targeted options include URLs, scrolling percentage, and time on site, exit intent, cookies, and others. These options appear exactly where you place them and when you want them to show. This is also quite a convenient option to gather feedback on the company's website.
You can make your selection from a wide range of questions, including checkboxes, radio boxes, smiley faces, and text fields. You can expect up to thirty and even fifty percent of the response rate, depending on how strategically you target and adjust the questions.
3.
In-Message Surveys
You can distribute this type of survey through chat or email. When a customer of yours clicks on an answer, the system records it and opens a new tab containing the rest of the survey. You can place your follow-up questions there or even leave a note of thanks.
Customers generally prefer such surveys to traditional questionnaires. Since the questions pop up in their inbox, it is easier for them to realize its scope. Marketing automation platforms allow you to view the answers in the profiles of customers.
4.
Net Promoter Score
One of the finest standards of gathering customer feedback is the net promoter score. This score includes a rating on how much the customer would recommend your products to friends, colleagues, and acquaintances.
The likelihood of how much customers will recommend you directly translates in marketing by word of mouth and the returning purchases. With this score, your business can boost its repeat sales and also win you customers faster merely with words.
Advantages of Outsourcing Customer Support
Outsourcing has been quite a popular practice since the past recent years. It is, however, especially a savior now in the light of the current global health crisis where IT Instrument technology has made outsourcing more productive and practical now.
Customer support is easily the topmost sector to benefit the most from outsourcing. Recently, mega conglomerates, both national and international, have been able to keep their business afloat by outsourcing for customer support.
Let us look at some of the topmost advantages of outsourcing Customer Support:
1.
Better Coverage
Chatbots serve as invaluable tools for customer support operations today. With the new mechanical learning technologies and artificial intelligence, you can aid your customers, with the chatbots serving as your automated representatives. Furthermore, the chatbots streamline and optimize the experiences of your customers at every stage.
They maintain a support team that can respond to customers while your virtual staff is off-duty. They can help address the less important and less relevant customer inquiries until your virtual support team is active and takes over. This will ensure that customers do not feel ignored and build more trust in your services.
This way, you will reach bigger crowds and avail opportunities for satisfying customers.
2.
Saving Resources
Apart from outsourcing being extremely beneficial in times of isolation and quarantining, it is also extremely cost-efficient. A physical customer support center involves a lengthy list of costs including, labor costs, infrastructure, overhead costs, and employee training costs as well.
Outsourcing allows you to employ already trained professionals with their own equipment. You just have to pay them for their services per hour and enjoy guaranteed customer support success.
3.
No Staffing Concerns in Times of Social Distancing
Staffing employees together in a physical office is a mounting challenge. While the process of training in-house employees is far more rewarding and earns more employee loyalty, outsourcing eliminates this concern since professionals work from their respective homes.
There is no need for teams to cluster together, but they deliver their customer support services through technological instruments. Outsourcing does allow you a measure of control over the individuals you employ. However, you are free from other concerns like new hiring, training, gathering the team together in a physical office, etc.
4.
Increases Customer Satisfaction
As discussed earlier, the new meaning of customer support in a time like 2020 is satisfying customers with service and experience combined with care, concern, and attention. With outsourcing, you have a more active customer support system.
Combining that will all the benefits enlisted above, the satisfaction level of your customers is certain to soar higher. Outsourcing ensures you have employees constantly accessible to help customers, and you have a multi-language support system.
In addition, with all the costs and resources you save with outsourcing, you can make better products with resource redirection. This, too, serves to boost the experience of your customers rapidly.
5.
More Time to Build Business Strategies
In the absence of an in-house team to train, you have more time on your hands to invest in building and improving your business plans. Better business services and products will lead to a higher quality of customer service.
While your outsourcing team handles customer support for you, you can concentrate on other tasks that improve the quality of the service your company delivers. Combine the two together, and you will see why outsourcing is such a big advantage for customer support.
Final Thoughts
The rapidly changing environment of the world, mostly from the impact of the pandemic, has completely turned around the definition of customer support. Where profit maximization, detail customer surveys, and long-term development plans were the crux of customer support before COVID-19, the focus has now shifted.
Currently, customer support means to focus on the acute needs of customers, and making deliveries with concern, care, and attention. A fluid customer support model is the current demand for all businesses. Re-innovation and reinvention of plans and strategies must immediately surface to meet the new terms of customer support.
The most viable option in such critical times is to outsource customer support services. With all the technological tools available, businesses can ensure that their customers have help through representatives working throughout the day from different parts of the world. This will also ensure that customers can meet their needs right from the comfort of their homes and find satisfaction with the companies that support them.