You have a business to run – yet, you only have but so many hours in a day to operate. There's so much to do in a given day, especially when you're a business owner who wears many hats.
Attempting to do your own website, blog, accounting, email communications, scheduling, and/or sales is just overbearing.
Why do this to yourself when you don't have to?
With the number of virtual assistants on the up and up, doesn't it make sense to snag yourself one, two, or three?
If you're not a fan of remote work, thinking it's a job for the lazy – think again. One survey shows that remote workers rate their productivity at 7.7 out of 10. Compare this to the 6.5 out of 10 rating by office workers.
And another survey shows working remotely boosts productivity by 13%.
But does any of this mean virtual assistants are the right business decision? Let's take a look at the pros and cons of bringing aboard a virtual assistant.
Pro: Boost your business's productivity
What tasks are you, your managers, and teams required to perform on a daily basis? If you're dealing with repetitive, mundane tasks, such as:
• Answering emails and phones• Scheduling appointments and meetings• Making travel arrangements• Posting on social media
Then it's time to start delegating tasks to a virtual assistant. In doing so, you can free up time for your entire team to take care of bigger projects, like:
• Completing your website design• Managing client projects• Meeting with prospects• Meeting with investors and business partnersThere's nothing that can boost your productivity as quickly and as efficiently as bringing aboard knowledgeable remote team members.
Pro: Reduce costs for real estate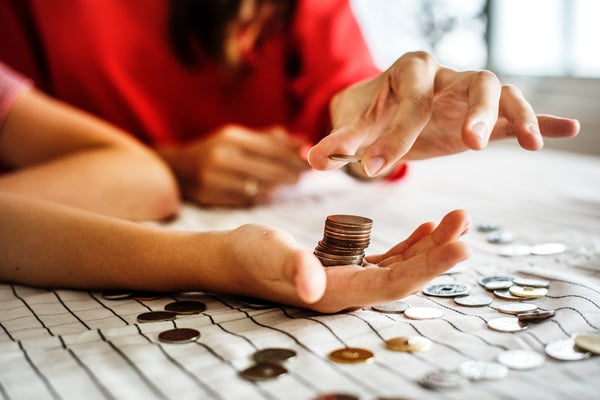 Housing a team of employees costs money. You have to maintain a lease, power bills, water expenses, and office equipment.
It adds up pretty quickly and can put your business into a hole, if you're not careful. You have other important matters to worry about than micromanaging your budget.
With virtual assistants, you can downgrade your office – or even work out of your own home. The more remote workers you have, the less space you'll need and the fewer office supplies you'll need to run your business.
One great example of this is Aetna. The company decided to take 14,500 of its 35,000 employees and turn them into remote workers. And another 2,000 workers use flexible workspaces a few days out of the week.
In turn, this helped Aetna cut 2.7 million sq ft of real estate, saving them $78 million annually. American Express is another company that was able to save $10 to $15 million per year in real estate costs by switching to remote workers.
But you don't have to be a major corporation to witness major savings.
Virtual assistants have their own computers, printers, fax machines, and other necessary software to complete the tasks you delegate to them. Anyone using remote teams will benefit financially.
Pro: Reduce your carbon footprint
Going green is an initiative many businesses have. But finding ways to reduce consumption isn't always easy, especially for offices.
When you look at the numbers – the average office consumes 10,000 sheets of paper annually. Roughly 70% of total waste created by offices is paper waste.
Guess what happens when you go virtual – your paper waste and overall consumption reduces.Working with virtual assistants, you become accustomed to using digital documents, e-signatures, and other virtual means of communication and documentation.
Then there's the whole downgrading of the office space, which means less square footage you're taking up and a lower power bill.With one simple move, you can significantly reduce your carbon footprint on the environment.We saw this back in 2013 when a study revealed a 680 million gallon reduction in gas consumption (due to telecommuting).
Pro: Pay less, produce more
Another way virtual assistants help to minimize expenses is by eliminating the need for full-time workers. If you're hiring a VA to handle your calls, marketing, or website management, you can rid your office of its full-time counterparts.
This means no benefits, vacation pay, sick days, or other expenses that go along with employing full-time employees.
Virtual assistants are paid on an as-needed basis, which allows you to save money without impacting production rates. In fact, you'll find you get more bang for your buck because the VA works on specific tasks.
There's no water cooler talk, employee gossip, and other office time-wasters to slow them down. Plus, they get paid for the completion of tasks, not the hours worked.
Pro: Get access to the best talent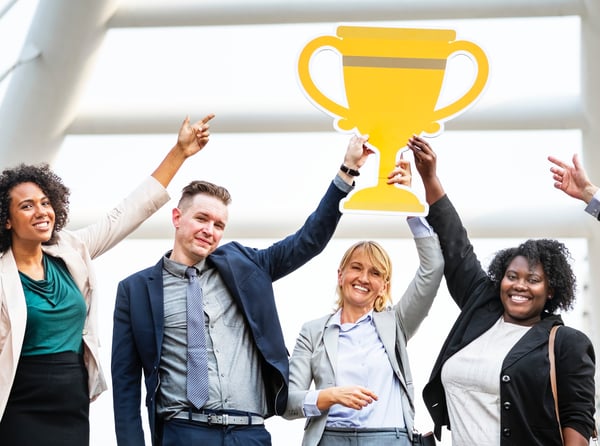 Hiring local employees is no longer the best option for companies. While it gives you access to applicants who can arrive in-person, it doesn't necessarily mean you're getting the best talent.Chances are, the best match for your project lives nowhere near your office. Instead of settling for whatever's around you, you can take charge and hire top talent to complete tasks.There's a large network of virtual assistants out there with all sorts of skills. This includes:
• Content writing• Accounting and bookkeeping• Marketing• Communications• Customer service• Customer relationship management• Web design and development• Project management• Market research• Social media management• Data entry• Transcription• And more
If you're willing to forego the office requirement, you can get your hands on talent that can propel your business forward.
Pros: Focus on growing your business
The less you have to do around the office, the more you can do for your business. Delegating tasks that are mundane or out of your skill league can help free your time to focus on what you do best – running your business.
There's a lot you need to do to keep your business on the track for growth. Sitting around answering emails and calls or trying to figure out how to manage your website isn't efficient.It'll only slow down progress and stagnate your growth.
You won't have to worry about this when you have a team of virtual assistants handling all of the tasks that once ate up your workday.
Pro: Enhance customer satisfaction
Unless you have a dedicated in-house team of customer service reps, you're going to need someone to handle communications with your clients. This includes replying to emails, answering calls, and chatting online.
Today's consumers are looking for brands on the internet and phone. And they're demanding fast responses or they're off to the closest competitor.
With a virtual assistant, you can ensure your customers are taken care of in a timely fashion. They can manage your phone lines, emails, as well as your social media messenger.
When your customers are happy, they're more likely to stick around and even refer others to your business.
Con: Distance complicates team togetherness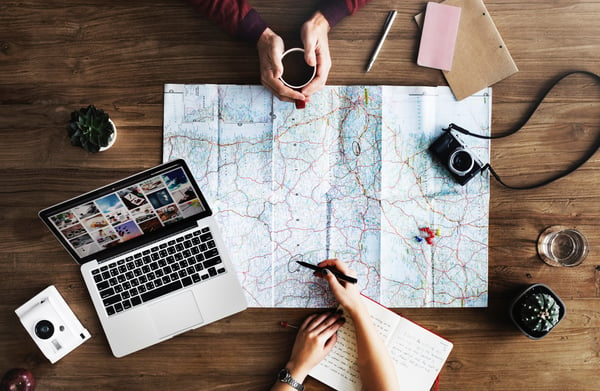 If you're hiring one or more virtual assistants to work together with your in-house teams, then there needs to be great communication. This becomes difficult when you have team members located in different states.
Your teams need to be able to collaborate with one another in order to complete projects. Thankfully, there are tools you can use to make remote collaboration easier.
For example, you can use Skype, Asana, and Trello to organize, communicate, and manage projects. It's a good idea to have regular weekly meetings with your team members to create that sense of togetherness while working on tasks.
Con: Data security risks
During the course of working with a virtual assistant, you're going to have to share all sorts of data – some of which is confidential.
While you may keep documents in an online platform, this doesn't ensure the VA doesn't download or copy critical data. This is why it's important to vet your virtual assistant before hiring them.
One way to do this is to work with a VA staffing agency that does this for you. While this doesn't 100% guarantee there won't be a data breach, it does decrease the chances significantly.
To further protect yourself, you can have the virtual assistant sign a non-disclosure agreement (NDA) before working together. Then in the event they decide to share company secrets, you can take legal action.
Con: Issues with commitment and dedication
When you hire a virtual assistant, you shouldn't expect to be their one and only client. This is especially so if you're only booking them for a few hours per day.
They have to gather enough clientele and projects to maintain consistent cash flow, just as with any other business. This means there's always the question of the VA's dedication to your tasks.Then there's the possibility that your projects will be sub-contracted to other VAs.
If all of this worries you, you can establish expectations and guidelines in the beginning. You can book the VA so that you have them exclusively for your current or on-going project.
And you can have the virtual assistant sign an agreement that all work is to be performed by them and them only. If it's learned that your projects are outsourced, that will be grounds for termination without pay.
The key is establishing your work relationship from the get go to ensure you're on the same page.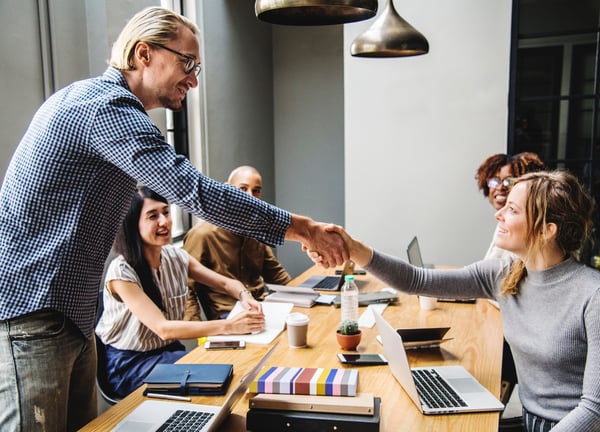 Creating a successful virtual assistant relationship
If you find the pros outweigh the cons, then you're likely wondering how you can make the most of your business relationship. There are a number of things you can do to achieve this.
For instance, you want to have an onboarding strategy in place to get your VA up to speed as quickly as possible. The training materials can consist of videos, guides, and tutorials.
The onboarding should cover the expectations of the VA, the processes and systems used to complete the task they're hired for, and the communication tools required to keep everyone connected.
Be sure to make communication a top priority so that you can ensure your VA's aligned with your business's goals. Regular communication will allow you to check in and the VA to ask questions they may have about tasks and projects.
If your VA is part of a team, then be sure to have everyone in on the communications to create that team-oriented atmosphere.
Finding top talent virtual assistants
So how do you go about finding a virtual assistant that has top skills in the tasks you need performed? One option is to use a VA staffing firm like Uassist.ME.
We help match our clients with the perfect virtual assistants. You get your pick of the selections we present to make it easier to find the right talent for the job.
Our experts help with the interviewing process to ensure this.
The VAs we have available can perform all sorts of tasks including meeting administration, calendar management, translations, billing and collecting, customer service, email management, and more.
If you're serious about growing your business and boosting productivity, then virtual assistants are a viable option.
Get in touch with us today to see how we can assist you with hiring a VA.