As the Coronavirus (COVID-19) spreads throughout the United States and the world, business leaders must look out, first and foremost, for the health of their employees, clients, potential clients, and partners above anything else, and, after that, they should strive to continue doing business as usual and survive the crisis by any means at their disposal.


Businesses must adapt systems and processes to a remote workforce organization, where everyone can continue working productively from home.

This will allow businesses to keep operating and it will effectively prevent the virus from spreading while they safeguard the health and well-being of their own employees, partners, customers and potential customers.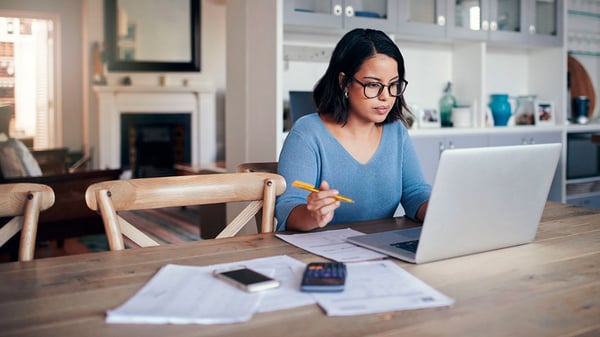 Uassist.ME shares with you some of the tips that work for us and our clients when managing a remote workforce:

1. Implement a remote culture in your company

It seems like the health crisis will last for a few months, so plan your company for a remote workforce culture.

These are some of the benefits of having a remote workforce:

1. Remote work allows you to tap into the best talent worldwide.
2.Your employees feel more motivated to work hard in order to maintain flexibility.
3. Remote meetings are usually more effective and take less time to complete.
4. A study in the Harvard business review showed that remote employees are more productive.


The onboarding process in your company and the day-to day should be made in a way as to fit with your remote workforce, such as establishing new core company values that will match a remote culture, company expectations clearly defined, implementing video communication, adopting project management tools, implementing digital and interactive onboarding tools for new employees, among other things.

2. Communication is key

So how do you communicate with someone that you barely see? It's very important to set clear expectations and clear goals.

It's crucial that your company has proper and reliable communication tools such as Zoom, Google Hangouts, Google Drive, Skype etc. so that communication can be on a frequent basis and that you can keep track of what's important.

As a manager, you must personalize the way you communicate with every individual. We're all different; some people work better when left alone, others enjoy more frequent interaction. Whatever the case, you must be always open and available to communicate- especially with your employees working from a remote location.

Will you need a daily report? Do you need people to greet you when they go online in the morning? That's OK. Whatever you need, you must clearly say it, so that your remote employee can learn your preferences and how you work.

When having a remote workforce it's also specially helpful to hold individual online meetings and online team meetings frequently, that way everyone is moving in the right direction and can feel more connected

3. How do you measure success?

What we perceive as "success" can sometimes be deceiving. When you hire a remote team you need to be clear on what each individual will need to accomplish and if they're reaching their goals.

Goals and objectives can be modified or changed as you discover new insights about your industry but it never hurts to always set clear goals before starting a project.

The goals you set must be specific, measurable, achievable, relevant and timely (SMART).

Before starting a project or hiring a new remote employee, ask yourself, "What's the objective of this? What do I want this person to accomplish?" and then communicate it clearly to the person and don't lose focus from the goal.

In conclusion, we believe that, when managed well, remote workers are more productive than regular in-house workers, they're less likely to burn out and it becomes cost-effective and more flexible for the employer.

Tips: Managing a Remote team during a Health Crisis:

Avoid meetings, gatherings and business or personal travel
Organization: Identify and establish a key communication channel in your company, so that everyone can communicate through a single channel of communication.
Implement video calls whenever possible and use tools such a Skype or Zoom to keep communication flowing.
Conduct regular virtual meetings to follow-up on tasks and solve any problems.
Work to maintain high quality of customer service tasks, let clients and employees know what's going on at all times.
This is the time to keep civic duty as your top most priority
Start using project management tools such as com, Trello, to keep track of the most important projects.
Implement an End-of-Day report in which your employee can let you know what was she or he working on for that day, what was completed, and what is still pending.
As a manager, you must have an open line of communication and be always available for employees that wish to reach you.