With the rapid surge in demand for VAs all over the world currently, business owners are rushing to get their hands on the best VAs there are out in the market.
Hiring a virtual assistant may sound easy and effortless, but it is quite a lot of work. You need to find the right fit for your company's requirements, arrange training if need be, designate tasks to outsource, and ensure you do not compromise your clients' security and your business when you hire a virtual employee.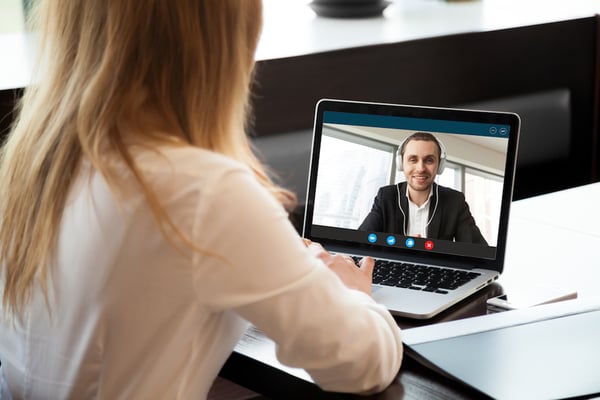 Virtual employees play a vital role in expanding the business's growth, but at the same time, you can also be in a vulnerable state if you do not find the right person. Once you figure all this out, it is show time i.e., the interview bit. Although you must sit with a list of questions to cross-examine the potential virtual candidate from every angle possible, some questions are keys to determining eligibility.
You may have determined what the tasks you want to outsource, the time you will allocate to complete them, and the amount you will pay but do not know how to proceed with the interview.
Here, we summed up the top three questions, you must be sure to ask your potential VAs when interviewing them.
1.
How Long Have You Worked As A Virtual Assistant And What Are Your Core Skills?
This question is the most important because it gives you an insight into the previous work experience of the individual and what areas of business they cater to. It would help if you discovered how his/her experience can assist you and whether he/she has the skills you are seeking.
2.
What Sort Of Computer Or Software Programs He/ She Uses And Has Experience In?
It is essential to know if the virtual assistant you will be employing can easily use the software your company functions with. The thing with virtual hiring is that it is entirely technology-based. Some business owners do not have the liberty of time to train the assistants in the programs they use. If you want your VA to get to work ASAP, you need to know their software experience.
3.
What Challenge Or Difficulty You Faced And How Did You Deal With It?
With this question, you will be able to gain an insight into the VA's character and how they he/she copes up with adversity. Every set of work comes with its own challenges and pressures, even in a virtual setup. The most competent employee is one who does not crack under the pressure but rises above the challenges each time.
If your potential VA candidate gives an answer that shows strong headedness and competency in their manner of dealing with work challenges, you will know you have hit upon gold.
Final Thoughts
Navigating through a virtual interview can seem daunting if you do not prepare well beforehand. However, with the right set of questions, not only will you breeze through the task but also be successful in finding the perfect match for your company office. We recommend the top three questions to lead the interview to measure the candidate's eligibility for your company.