Ecommerce has conquered the world with enormous intensity and speed. Without eCommerce, today's world is a mere twenty percent functional. There is nothing left to the imagination where the benefits of an eCommerce business are concerned.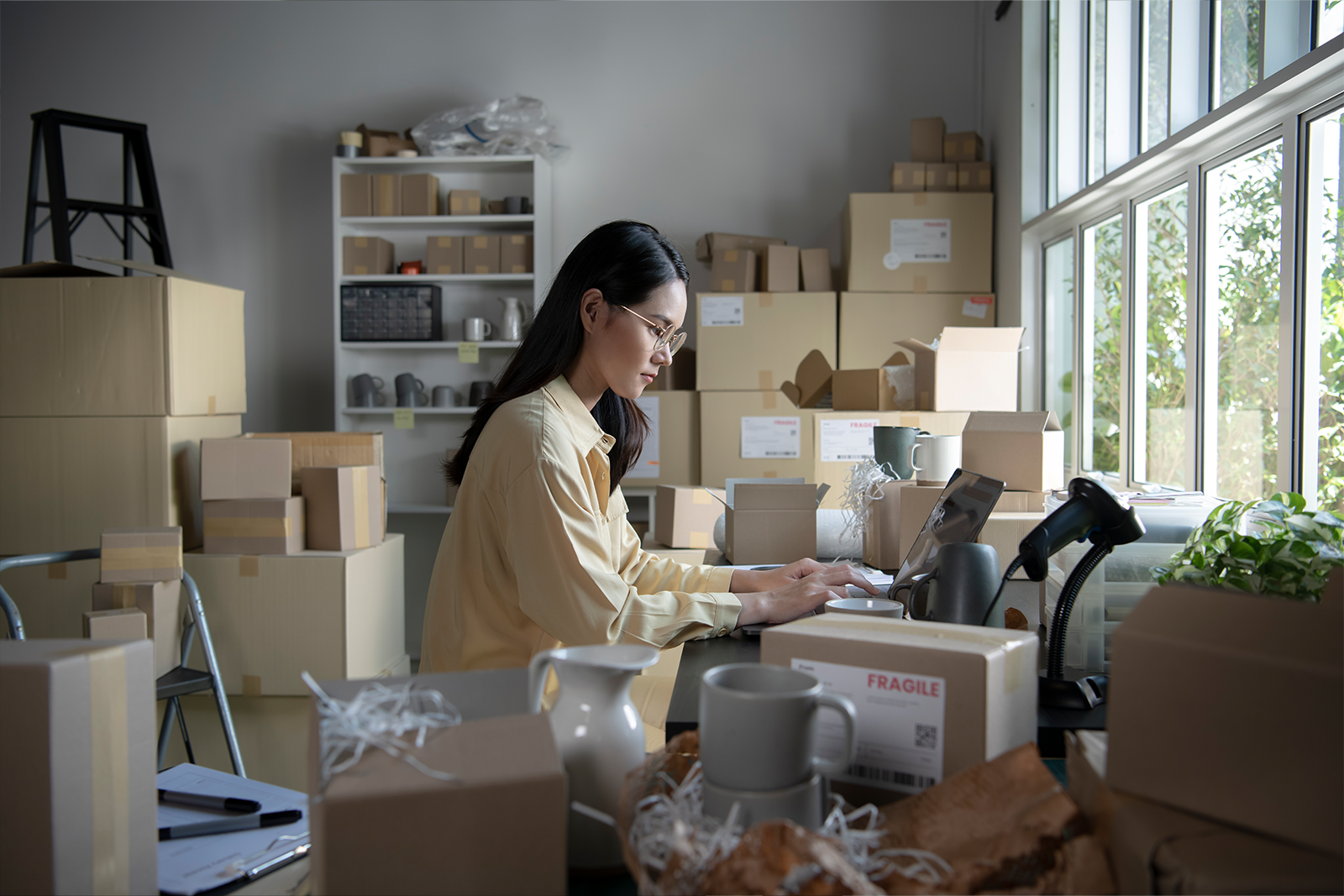 With this view in mind, we have compiled the top 5 advantages of why an eCommerce website is particularly advantageous for you:
1.
Wider Outreach
The biggest advantage is the access to a global audience with an eCommerce website. A brick and mortar store can only win you a couple of hundreds or, at the most, a few thousand customers. However, with approximately 4.2 billion people accessing the internet currently, your target audience is far bigger than a physical store could have ever given you.
This advantage means that a plethora of customers can purchase your services and products and fetch bigger profits. This also adds more weight to the benefits of internet marketing for both businesses and consumers.
2.
Improved Productivity
Having your own eCommerce website allows your business to produce better. A dedicated website means you do not have to spend more time explaining products to the customers. Your website makes resources readily available to your customers, right at their fingertips.
All of this saves up precious time and effort for business owners, allowing you to improve strategies, driving value for the end-goal.
3.
Convenience
Every business with its own eCommerce website encounters relatively lesser challenges in usage and updates. Small businesses may even take care of such processes through the content management system (CMS). This system is software that makes content updates easy and integrated.
CMS integrates the eCommerce website's code, so making changes, additions, or deleting content from the website is possible. You do not even need any technical knowledge or expertise if you have access to the CMS.
4.
Expansive Market
There is no denying the influence internet has today on our decisions. The internet informs, executes, and drives people to make selective choices because this is the trend of the era.
Every person today will admit to visiting businesses and service providers on the internet and making decisions to use them for daily-life needs. This is because social media and all other internet platforms bring products and services into our knowledge, and once we find a business satisfactory, we waste no time in recommending them to our circles.
Most purchasing decisions around the world center around the information that the internet circulates. With such an extended outreach, your own eCommerce website stands better chances of winning customers and expanding the volume of sales. Your brand gets more exposure when people directly land on your webpage and learn more about your products and services.
5.
Customer Education
Customer empowerment is key to being a successful business, but sadly, companies tend to neglect this aspect. If only business realized how better the customers would purchase if you educate them about your products and services, they would see far greater profits and business success.
Having your eCommerce website gives you a golden opportunity to empower your customers by giving them detailed insight and knowledge of how your services or products will add value to their daily lives. A general selling platform does not allow businesses this advantage, but an eCommerce website gives you the chance to capitalize while teaching and empowering your customers.
Final Thoughts
Ecommerce is a thriving business, and given the evolving conditions of the world, it is the best form of investment currently. From a wider customer outreach to being able to cater to customers 24/7, the advantages of this business are unlimited.