Virtual teams are the backbone of the high-tech world we now live in. Gone are the days when physical offices seemed more productive. Today, virtual teams are the best shots of businesses surviving, so it is essential to help your virtual teams adapt to new technology.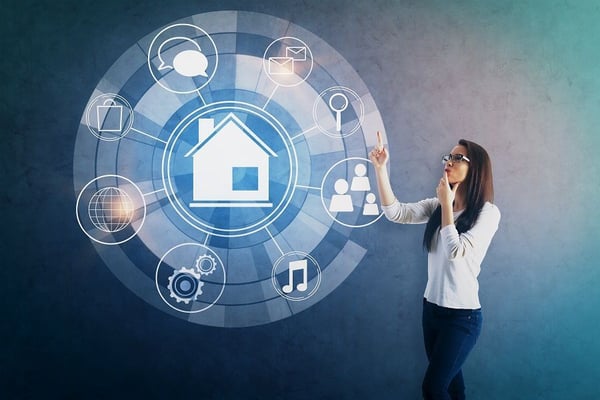 If you don't wish to become a competitive obsolescence victim, you must do everything within your power to help your virtual assistant adapt to new tools quickly.
Here are the top ways to help your virtual team respond actively to new technology:
1.
Establish an Atmosphere of Change and Learning
As a business owner, you must set a permanent work culture wherein new tools for optimizing workflow, communication, and performance will be the main feature daily. A great way to boost your virtual team's technological development daily is to ask them to present new tools and software to work in collaboration with the existing ones.
The focus should be on how the company can incorporate new technological tools to speed up productivity daily. This would be a great learning and sharing platform where managers and virtual employees receive more technology education daily and pick up the skills to use the tools.
2.
Let the Tool Be a Project
When you introduce new tools to your team, pass them on in the form of projects. It is even better to assign the tools first to those virtual employees who adopt new tools the best. Then set KPIs to measure the success of implanting the tools.
Once the chosen team members have proved the tools' success, they can help the rest of the group understand the new technology better. Let all departments be a part of this process, including HR and IT members, so that each can add to the new technology presentation.
3.
Re-Channel Your Team's Thinking
As humans, we can be very rigid creatures, especially when breaking out of our comfort zones. Similarly, you may find your team so set in their previous routines and their given tasks that they do not appreciate evolving for them, even if the new change could make their work methods better.
To overcome this uphill challenge when implementing new technology, give a presentation to your entire virtual team. Show them the bigger picture of how the new software will enhance their productivity and their business in the new future.
You must ensure to address the difficulties and needs of your team related to work. Let them see how the new software will solve their work challenges and help them to perform better and faster.
4.
Wait Only For a Reasonable Time for Results
Allow a reasonable time for the new technology to produce effective results. If you still see a lack of outcome by the end of that period, it may be time to rethink your technological strategy. At times, it is not the slacking team, but the technology that may not be producing the desired results.
5.
Invite Feedback
Adapting to new technology is challenging, and you must acknowledge this fact. Many of your team members will likely struggle initially. Some may even suffer because they cannot understand the tool but are too introverted to share their struggles.
It would help if you made it a point to encourage, invite feedback, and open communication so that those who struggle initially with learning the technology may reach out confidently.
Final Thoughts
New technologies are the sure ways of keeping businesses strong in competition and for companies to thrive. The sooner your team adapts to changing technologies, the better their productivity and outcome. However, the transition period and encouraging virtual teams to adopt new software and grow out of the one they are used to can be trifle challenging.
You can reduce their resistance by a far measure by choosing the right manner of implanting the new technologies. With proper guidance, support, appreciation, and encouragement, you will be successful in making your team highly adaptive to modern and efficient technology.