One of the most important steps to take as an entrepreneur is to hire a virtual assistant company. You continue to waste precious time and energy unless you bring someone on your team and outsource your tasks to them. To look after specific tasks personally halts the growth of your business.
A solopreneur is one who singularly handles their whole business while a business owner works with a team. Business owners shouldn't perform tasks that are less essential for the business. Instead, they hire assistants to take responsibility for the necessary tasks to keep the business functioning smoothly, while the owners themselves focus more on building and expanding their business.
Hiring a virtual assistant company is the first step of a successful transition from a solopreneur to a business owner. Apart from the expansion being a sign of success, the benefits of the move are also rewarding. They include:
A virtual assistant company is much more cost-effective than hiring employees. Mostly operating as individual contractors, virtual assistants are a lot less cheap. Depending on their location, their hourly rates are comparatively lower than those of physical employees. Additionally, entrepreneurs are also not required to provide benefits for the virtual assistant company or pay government taxes, since VAs are listed as consultants and not regular employees.
Outsourcing lessens your workload
Outsourcing certain responsibilities and tasks decrease the burden of the business owners by a far measure. It is best to outsource tasks as per the skills set of virtual assistants. Training must also be provided to ensure the services provided are in league with the business standards. Most entrepreneurs make the mistake of performing every task related to their business themselves. This consumes all their time and burns out their energy. The result is a long working day, feeling overburdened, unable to focus on business strategy and growth, and having little to no personal time.
Entrepreneurs have the feasibility of building their team without having to maintain a physical office, which also is quite expensive. Virtual assistants work from different regions and different time zones. This provides multiple benefits, including a 24 hours operation of a business, flexibility of location, no maintenance costs of a physical office. All entrepreneurs require are basic software for communication and incurring the primary cost of employing a virtual assistant company.
Nearshoring is an excellent option for business owners when outsourcing tasks to virtual assistants. There are many beneficial reasons for this. They include travel feasibility when meetups are required, same time zones, same working hours, shared culture, makes communication easy, cost efficiency, and so on.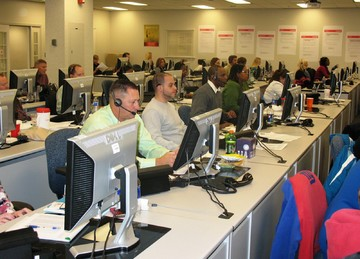 What You should Look For
Understanding
While most people look upon virtual assistants as mere employees, it is imperative first to judge how well you click as a team. Observe if you have a level of understanding that is at par with each other. Look for someone who is enthusiastic, forthcoming, and has great attention to detail. Your virtual assistant must possess confidence but not arrogance. He/she must be a good listener and should be easy to approach.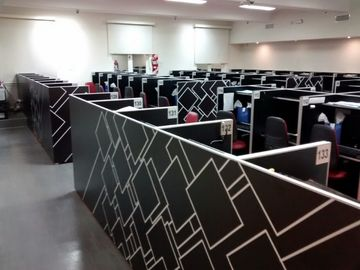 Professional
Look for professionalism in your virtual assistant. He/she must be prompt in answering voicemails and phones professionally. Your virtual assistant must exhibit a sense of prioritizing responsibilities. Must promptly follow up on tasks and queries. Must address you with respect.
Skillset
Before you begin the process of hiring, make a list of the tasks you wish to outsource. Once that is done, look if the skillset required for performing those tasks is present or not in the potential candidate. Hiring an unskilled person will only add to your plate of problems and mess up the order of your business. Also, refrain from delegating tasks that are beyond the skillset of the virtual assistant you hire.
Project Management
Your prospective virtual assistant must possess project management skills. As your business continues to grow and expand with time, the chances are that the responsibilities of your VA will increase as well. He/she should thus be able to work under pressure, understand priorities, meet deadlines, and maintain good customer services as well.
Technology apt
Technology plays the most important role in the relationship between an entrepreneur and a virtual assistant. This team cannot be put together unless the VA is technologically advanced and well versed. At the time of hiring, verify what technological skills the VA possesses. If you use particular software for your business, ensure that your potential candidate knows how to operate it well too. Also, if your virtual assistant is used to working with a software different from yours, determine before hiring who would be responsible for paying for the new system. That is if the hiring process is to be finalized.
Availability
Find out the working schedule of the VA. Verify if their working hours would suit yours? Find out whether the VA would work only part-time for you or a full day. Find out what time zone the VA operates under.
References
Always look for references when you are about to hire a virtual assistant. Be wary and precautious of those who fail to provide suitable references. Follow up with the names of the people provided as references for safe measure.
Experience
If you are aiming at a high level of skill set, it is important to look for a virtual assistant who possesses the required amount of experience. This helps you in analyzing how well he/she would perform the tasks you intend to delegate to them. Virtual assistants are only valuable additions if they add positively to your business.
Sources
https://www.passionforbusiness.com/articles/how-to-choose-a-virtual-assistant.htm
https://www.thinkific.com/blog/hire-a-virtual-assistant-outsourcing-guide/