Introduction
When deciding how to augment your business, you may be confused between a full-time virtual assistant and a virtual assistant team. A full-time assistant may dedicate his services to your business, but employing a team provides you with far more advantages.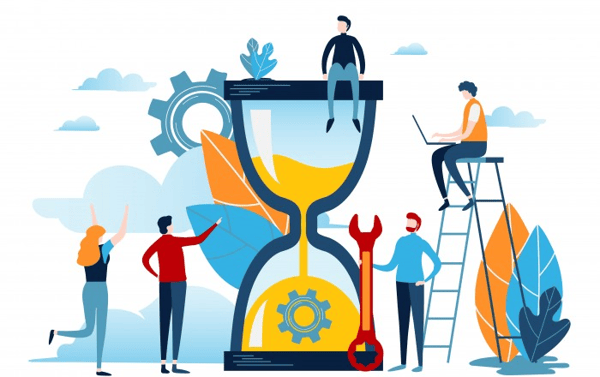 Why a VA Team is Better
In a VA team, you have a minimum of three assistants available to undertake the tasks of your companies. Due to this, you will access to multiple specializations and skills at the same time as compared to the limited skills a single assistant will be able to offer.
More skills and specializations mean the VA team will be able to cover more of your tasks. Then you must also bear in mind the fact that a single assistant will afford your backup. So when the dedicated assistant takes an off for unavoidable circumstances, whom will you rely upon?
A VA team provides cross training to its team members. So, in case there is an absentee on a given day, there is always another employee to take over his/her tasks immediately. The result? Your business does not suffer, and your tasks complete in clockwise order. Besides, a VA team always has a leader in charge to distribute the tasks, leaving you free from that cumbersome duty.
Outsourcing to Virtual Assistant Teams
From having access to a variety of skills to knowing you will have at least one assistant available whenever your company needs, there are several more advantages of outsourcing to virtual teams.
Here are some of them:
1. Cost-Efficient
Outsourcing to virtual teams proves cost-effective for business owners because the service providers have the flexibility to employ talent from lower-cost regions. Not only are they able to provide you with the necessary skills for your company but also at very pocket-friendly costs.
Furthermore, bringing a physical team of employees together requires financial resources in terms of office space, infrastructure, medical facilities, office supplies, employee benefits, and others. Employing a whole team virtually eliminates all those costs for you, leaving you free to invest in other vital business functions.
2. Large Projects Complete Faster
Eventually, your business will grow to the extent where you will have to complete big projects that are especially time-consuming, tedious, full-size, and often all three. This is where a VA team is the best option, and perhaps the only way your business can meet the looming deadlines.
With a VA team and a large project, you can customize the number of hours your business needs, the number of assistants required for the project size, and the timeline in which to accomplish targets.
3. Business Operates even in Your Off-Duty Hours
For business owners wishing for their business to function magically while they still manage to sleep an entire night peacefully, the VA team option is the perfect solution. A VA team has assistants on the roll who work at some or usually most of the hours you are off.
This means twice more productivity while your work remains ahead of deadlines, your emails remain organized, your appointments scheduled on time, and the research for your project all ready to go.
4. Quick Adjustments
The trickiest aspects of in-house staffing are the hiring and firing part. These generally include multiple variables to consider, including the recruiting costs, training of new employees who may prove wrong in the near future and such.
With virtual teams, you have the flexibility to downsize or increase the number of employees as you need and acquire additional services as the business growth demands.
Customer Support and Virtual Teams
Customer support is like the heartbeat of your business. With social media's intensive proliferation in the past recent years, a single negative review from a customer could do accelerated damage to your business.
This is why it is vital to offer terrific customer experience so that you can drive the loyalty of your customers and generate more revenue. This where a virtual team can play the most vital part for you. Customers are more empowered than ever today and catering to them whenever and however, they turn to you is the key behind your business success.
With virtual assistants handling your email support, live chat, inbound and outbound calls every business day, and your customers will derive the greatest satisfaction from your service. Neglecting customers, their queries, and concerns, is the greatest form of damage to your business.
However, a support team working actively in different time zones affords you maximum coverage and higher customer satisfaction. Virtual assistance, therefore, works exclusively well for industries that rely heavily on customer support for profits today. These include event planners, retails, beverage and food businesses, financial services, technology providers, etc.
How to Manage a Remote Team Effectively
Here are a few ways in which you can manage your remote team effectively.
1. Good Communication
The most important step in managing your remote team effectively is to establish good communication with clear channels. A main point of contact is imperative because the team knows exactly what it has to do and how it has to do it.
You must set up clear channels where simple questions, imparting lengthy information, discussions with follow-up questions all progress in a smooth manner. You must not allow any ambiguity to remain in the tasks you outsource to your team.
Here are the best channels for effective communication:
Zoom is an important video conferencing tool that allows your team to meet together face-to-face. This increases productivity because it allows clear communication, minimizing the physical gap between all the team members.

With virtual teams, tools like Slack make it possible to have a synchronized communication across different platform. With this cloud-based tool, you can manage virtual teams of all sizes easily where you can deliver clear messages, hold discussions, note attendance, etc.
2. Delegation
Delegation is another vital step in managing your virtual team effectively. To delegate well, you must first create the training material and SOP (standard operating procedure) for your team members. It is important to organize the minutia of the process, be it sales or administrative, etc. so that the rest of the functioning flows in order.
Make sure that every member of your virtual team understands your processes clearly and can follow them easily. It is important to outline a clear system for the business before you bring in a virtual team. A clear path will be easier for them to navigate rather than having to muddle through confusion and vague structures.
3. Set Effective KPIs
KPIs are important because they allow you to measure how well the employees have met your business objectives. It is necessary to set effective KPIs that suit your working model because they allow you to assess the health and performance of your business.
KPIs also set a standard of performance for the virtual teams because they communicate the objectives or goals of your business in clear terms to them. They become more responsible and aware of their part in accomplishing the targets you have set for them.
With KPIs functioning as essential metrics, you are also able to keep track of the progress of the virtual assistants over a set period. At the end of that period, if you find any team member falling short in his designated roles, you will find it easier to make correct decisions and revise business strategies.
Final Thoughts
Virtual teams are far more advantageous for businesses in comparison to single full-time virtual assistants. Greater productivity and more coverage are the major goals of every business, and these are the two essential benefits that virtual teams provide primarily.