Small businesses are starting to struggle as the Coronavirus (COVID-19) spreads throughout the United States and the world. We're starting to see businesses witness a decrease in cashflow and struggling to keep their business afloat.

Businesses must look out, first and foremost, for the health of their employees, clients, potential clients, and partners above anything else, and, after that, they should strive to continue doing business as usual and survive the crisis by any means at their disposal.
Businesses must adapt systems and processes to a remote workforce organization, where everyone can continue working productively from home. This will allow businesses to keep operating and it will effectively prevent the virus from spreading while they safeguard the health and well-being of their own employees, partners, customers and potential customers.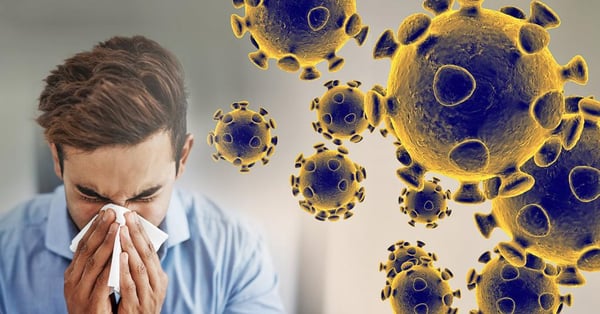 These are some of the ways in which your business can adapt to the circumstances and successfully run a remote team to conduct business as usual:
Identify and establish key communication channels in your company, so that everyone can know what's going on.

Avoid meetings, gatherings and business or personal travel

Implement video calls whenever possible and use tools such a Skype or Zoom to keep communication flowing.

Conduct regular virtual meetings to follow-up on tasks and solve any problems.

Work to maintain high quality of customer service tasks, let clients and employees know what's going on at all times.

This is the time to keep civic duty as your top most priority

Start using project management tools such as Monday.com, Trello, among other platforms.

Implement an End-of-Day report in which your employee can let you know what was she or he working on for that day, what was completed, and what is still pending.

As a manager, you must have an open line of communication and be always available for employees that wish to reach you.
Given the rampant health crisis, you may feel that the remote work system has newly been given more notice. You may feel hesitant to adopt this system right now, considering the hassle you have to deal with due to such a huge shift.


The truth is that remote work has been a very stable trend for more than a decade and you may even enjoy working through this modality.

A 2019 Gallup study found that 43% of all U.S. employees work off-site at least some of the time, and 63% of millennials would choose to work from home if they were given the choice between a small raise or remote work.
It has been proven that when managed well, remote workers can even be more productive than in-house workers.

Amidst this health crisis, you can keep your community safe and you can also discover and learn if managing a remote team is what suits your company best.