A bilingual virtual assistant is someone who speaks two different languages fluently and can help you with tasks such as content writing, SEO, translations, transcriptions, customer support and marketing activities in both English and Spanish, from a remote location, in order to help your business grow.
When you hire regular permanent employees for your business, you take additional costs of payroll, rental and equipment costs, benefits, taxes, and nonproductive hours. These become rather burdensome for an entrepreneur. Instead, hiring a bilingual virtual assistant saves you from multiple additional costs. In this article, we're going to go through five ways on how bilingual virtual assistants can add value to your business.
With the growing Hispanic population in the USA, you have broader markets to explore. Businesses are rapidly expanding and taken overseas, as well.
Latino owned businesses in the USA amount to nearly 4.4 million and contribute around $700 billion to the American economy per year according to the Hispanic Chamber of Commerce.

During the past 12 months, there has been an impressive jump of 26.5% in the average revenue made annually by Latino owned businesses and they have expanded 31.6% since 2012.
You can thus see why bilingual virtual assistants are even more beneficial for your business. They bring higher chances of expanding your business overseas and reaching the growing Hispanic population in the USA.
Here are five proven ways how bilingual virtual assistants add an edge to your business:
1.
Customer Support- Especially for Hispanics in the USA
If you wish to expand your business far and wide, to acquire clients from all other parts of the world, then a bilingual virtual assistant is just who you need. Since bilingual virtual assistants can speak fluently in other languages, they can communicate effectively with your customers.

They help in connecting you with prospective clients in their native langue. Bilingual assistants help develop your business on an international level. They can solve customer queries and offer support, which you would be unable to due to the language barrier. With the growing Hispanic population in the USA, it is even more feasible if you hire a handpicked, bilingual, virtual assistance service company based in Latin America.
Such Hispanic VAs would manage not only administrative and other tasks for your business but also have firsthand knowledge of the Hispanic culture in and out. They would effectively target just the audience you want for your business.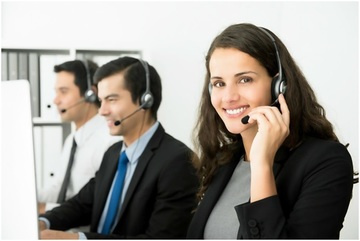 2.
Save Time and Money on Translations
In the absence of a bilingual virtual assistant, you might end up spending tons of money to get your presentations, websites, documents, etc. translated. However, by hiring bilingual VAs, you can easily have your press releases, websites, powerpoint presentations, etc. translated into native languages.
Machine translations too, are not as accurate and thorough as human translations are. A multilingual or a bilingual assistant can boost up your business to the next level with their translation expertise. Being more involved in your business and having complete knowledge of how it works will help them translate more accurately and with more focus on the needs of your business. Certified translators, on the other hand, are also not as reasonable an option as machine translators. They usually charge you more for the same translations a bilingual VA can easily do for you.
3.
Manage Transcriptions
A bilingual virtual assistant can manage your transcriptions and organize your correspondence or email campaign of the business. He/she can regularly update and enter new information, can manage your database, and so on. A bilingual assistant leaves you free to focus more on lucrative work for the business while they handle data entry, calendar management, travel arrangements, administrative tasks, and transcriptions services in two languages when you need it. All that is required is a computer, internet connection and a phone to keep you and your bilingual virtual assistant connected.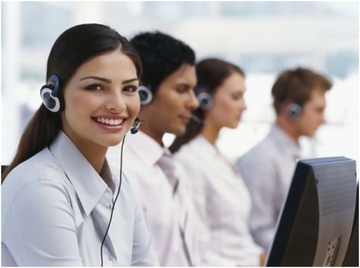 4.
Marketing
Bilingual assistants are an asset when it comes to social media or internet marketing. The world functions through social media these days. They can help in setting up press releases, articles and marketing campaigns in other languages. They can boost the SEO of your company website and also apply their expertise to increase your client base through social media marketing. Being well versed in other languages enables them to increase your leads through social media. They can produce business blogs, help you reach clients through twitter and other social media handles. They can also create an engaging Facebook page for your business that potential customers of other languages can access and engage with.
5.
SEO and Internet Marketing
You give your business a great boost when you hire a bilingual virtual assistant who can perform SEO for your target audience. SEO involves more than just the word to word translation. He/she knows which keywords are suitable in the target language. This translates your site better and ranks well with Google or Bing and other search engines.
Final Thoughts
Bilingual virtual assistants are cost-effective and efficient solutions for your business needs. When you hire a virtual assistant for your business, you are not taking on additional expenses. Rather, you are allowing yourself to devote more time to the core elements of your business to increase productivity and also save yourself from any costs you would have to incur if you hire the regular permanent employees.
Sources
https://www.optimoffice.fr/2010/07/how-can-bilingual-virtual-assistants-help-you/