The backbone of every successful business is the effectiveness of communication between its team members. Any breakdown or shortcomings in the process of communication and productivity dips, efficiency decreases, and the business collapses.
There is no denying that working with a team of virtual assistants from different time zones is quite a challenge. However, with the constant evolution of technology, all our problems have been solved, and we can effectively communicate with tools and strict systems at our disposal.
We strongly believe that communication has to be strong and effective in making a virtual assistant/ client relationship successful. Here is how you can do that: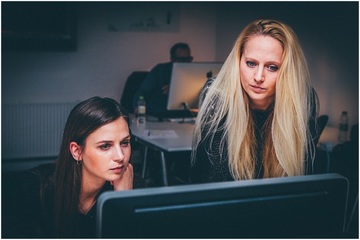 Set Time Dates
Virtual assistants work remotely and mostly belong to time zones different from their clients. It is thus important to establish a system of communication that would suit the time zone of both parties. Virtual assistants don't work by the "No news is good news" rule. You need to treat your VAs as an essential part of your team and should regularly check in with them. The pattern could be weekly, bi-weekly, or whatever suits you both. What is important is to touch base and make sure you both are well in the tune where business progress is concerned.
Be Clear and Concise
While some people work better under vague instructions, reveling at the chance of setting their own deadlines, most others don't and end up messing the project. Indeed, employees perform better when instructions are precise and clear. Any failure to do so on your part will cause the business to suffer, the blame of which will be upon you a well.
When setting a workload routine for your virtual assistant, you must clearly communicate your timelines and expectations. Honestly, giving them a blueprint for success will only benefit you in the end. Allow them breathing space when you enlist the tasks you want them to run for you. If you expect them to complete a week's worth of load for you in two days, it is being unreasonable and deliberately setting them up for failure.
Avoid being unreasonable by providing a detailed list of the responsibilities you delegate and allow space for their feedback. Make sure they feel comfortable in communicating the feasibility of the tasks assigned.
Train Your Virtual Assistant
When you hire a virtual assistant, you do it after being convinced of their skills and requirements. But it is not time to throw them into a project just yet. You have to invest sufficient time into thoroughly training your new VA in your preferences, processes, and expectations. If you do not take time to make them completely familiar with your system and code of working, you will find yourself displeased with their work mostly. Follow these tips to train your VA before you get started on the actual projects:
Discover their style of learning- Find out what your assistant's learning style is to make the training process easier and quicker. Train with written, audio instructions, videos, and images.

Create a video: Sometimes, the explanation of a task is not as simple as it sounds. So, if you can't sit with your remote assistant, show them the project through video or screencasting tools.

Create a checklist- In addition to the tips mentioned above, to help your employees stay on the right track while completing the project, you should create a checklist for them.
Set KPI's
KPI's indicate the progress of an organization towards accomplishing the key goals. You can assess the performance of your virtual assistant by developing manageable strategies by breaking down goals. Your strategy can be something like making your assistant work on areas in the business that are measurable. Such strategies can be increasing Facebook following by 10% each month for the next three months or so on.
When you create any manageable strategy, you build a metric by which you can easily assess the performance of your assistant and communicate how well pleased or dissatisfied you are with his/her service.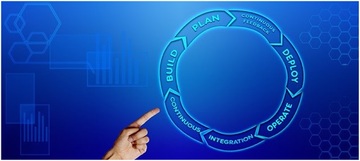 Tools to Use for Project Management, Communication, and Task Follow-ups
There are many tools at your disposal that can help create a process for each task or for the management of each project.
SKYPE
Voice chats are essential when your business requires real-time discussions between parties on deliverables. You also need voice chat or video chat when you need to convey key points accurately to your virtual assistant. Businesses are all about important details that cannot afford being misinterpreted. This may happen when you try to communicate in writing rather than face-to-face.
To make communication more effective and easier, you can use chat clients such as Skype. This tool has video conferencing options, as well.
TRELLO
Trello is another great tool for communicating with your virtual assistant. It consists of boards just like those on Pinterest. Trello offers you the exclusivity of the board all for you and your virtual assistant's use. The board contains a list inside it.
You can create several lists for the various stages of your projects. You can also use those for the projects you will assign your VA to work on. These further allow you to make cards inside the list and add labels, checklists, due dates, and even attach files like InDesign or Photoshop. Your VA can download these files easily and soar through your project.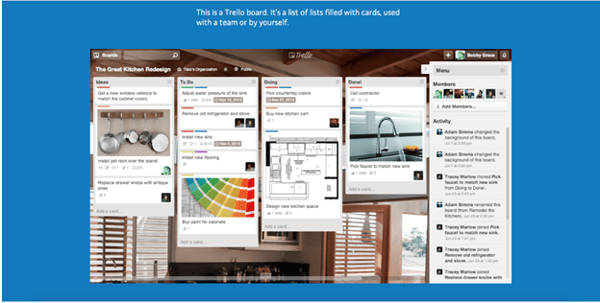 GOOGLE DRIVE
Google Drive is one of the most useful resources to create a system for your business and communication. You and your virtual assistant can easily get a Google Account free, which allows storage of 15 GB. You can easily establish a standard operating procedure with videos, pictures, checklists, and charts.
Anyone can easily access this system from any part of the world. All that is required is a working internet connection, and your team members can communicate away.
Final Thoughts
One has to acknowledge that strong communication with team members is perhaps the most essential element for success in business. No matter how insurmountable the obstacles may seem, there is always the help of technology to make any difficulty fade away. The better you communicate, the faster your business will grow.