If you're frustrated that your company is not meeting the high customer service demand, exorbitant sales and support or looking for administrative help, then outsourcing to El Salvador is an ideal solution. Outsourcing to El Salvador is a great choice right now, especially if you're ready to invest all your time in focusing on your business and letting others handle your extra tasks.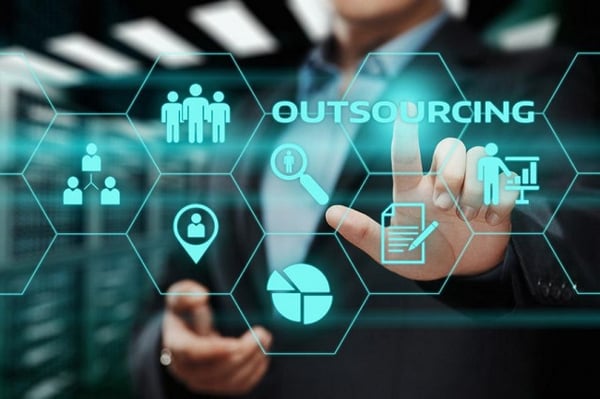 Outsourcing to Uassist.ME in El Salvador is an ideal solution for marketing tasks, back-office support, sales support, customer support and several other integrated services. What could be more beneficial for a business than having a team of competent and bilingual agents who can speak English and Spanish fluently? From being familiar with the American culture to giving you high-quality service during business hours, your business will benefit in more than one way by outsourcing to El Salvador.
What Outsourcing to El Salvador Could Solve
Outsourcing could solve most of the primary reasons businesses struggle with when they do not outsource. Some of those include:
More expensive to hire in-house teams and employees
Inadaptable workforce
Limited pool of talent to choose from
Reduced maneuverability
Training and recruiting
The best advantage for businesses in the U.S. is the close proximity to El Salvador, which removes problems like time zone incompatibility, cultural differences, currency differences, unpredictable economic climates and working relationships. It takes just about three hours to fly to El Salvador from most major cities in the U.S.
If you need more convincing, let's take a look at the top benefits of outsourcing vital tasks for your business to El Salvador.
Advantages of Outsourcing to El Salvador
If your company is in need of competent, effective and high-quality virtual services, then here is why El Salvador is an ideal choice.
El Salvador's population is roughly around 6.4 million and out of these, seven percent of their population is fluent in the English language. This estimate is in fact constantly on the rise and couple with their fluency in Spanish, the bilingual element of El Salvador's virtual agents is a huge advantage for businesses.
Perhaps many businesses will agree the greatest advantage in outsourcing their work to El Salvador is the cultural affinity. More than 1.6 million Salvadorians live in the U.S. This helps close the gap of cultural barriers that could pose a problem somewhat in working relationships.
Apart from being bilingual, Salvadorians also have a high literacy rate and their agents are college-educated with proven experience in communication tools, administrative skills, sales, lead generation, customer services and others.
Sourcing to El Salvador will save businesses approximately 77% annually in employee benefits and overhead costs.
Businesses can benefit from the high-flexibility factor of Salvadorians, who can adapt to your business needs and preferences.
Businesses can enjoy remarkable scalability by outsourcing to El Salvador. You can grow from one virtual assistant to an entire team of assistants.
Most major cities are only a three-hour flight away from El Salvador, which makes it convenient to meet with outsourcing agents, conducted trainings and meetings as needed.
Cost effective. Save money without sacrificing quality.
Businesses can hire pre-trained staff if they ask for it, especially from well-reputed outsourcing companies like Uassist.ME.
Statistics indicate that El Salvador is generally fifty to sixty percent less expensive than European and U.S outsourcing agencies.
El Salvador makes an excellent outsourcing choice for:
Customer Support
Back-office support
Appointment setting
Customer service
Bookkeeping & Accounting
Telemarketing sales
Lead generation
Final Thoughts
If you're looking for an outsourcing choice for your company, you should consider El Salvador as the best choice. Outsourcing to El Salvador has multiple benefits but most importantly, the past recent history has shown remarkable growth in this outsourcing industry.
From hospitality, marketing, tech, travel, retail to multiple other businesses, outsourcing to El Salvador is a step forward to success.