Businesses today, both virtual and physical, rely heavily on the support of social media. Your business has more opportunities to appear before larger crowds with a social media presence instead of not having one. Even small-scale businesses come under the scope of social media.
Social media is more widespread than merely posting on Twitter or Facebook. You need a strong social media strategy, along with precise planning and many other tasks. As a business owner, you will have the time to handle all that, but a virtual assistant can be the social media manager you need!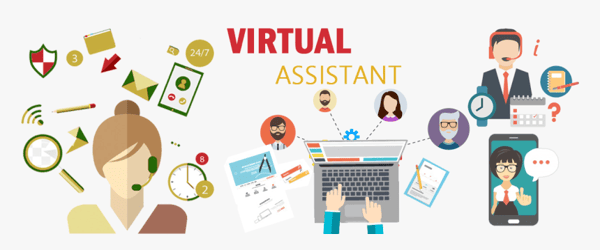 Let's discuss how:
1.
Establish Your Social Media Presence
Social media is not exempt from "the first impression makes the last impression" rule. If you do not have attractive pages and the right images to represent your brand, you will not be able to grab much attention.
It is best to hire a social media VA who is an expert in all devices that make your social media presence very appealing to the crowd. He/ she will ensure your profile looks professional with neat pages and outstanding management. This will make your brand's face look promising to potential customers.
2.
Develop a Strong Social Media Strategy
Even if your brand already has a social media strategy in place, a skilled social media VA will be able to improvise with more updated ideas.
Your VA will gain better insight into your business needs as he/she undertakes the responsibility of handling your social media channels. With this insight and a clearer perspective, he/she will develop better plans to improve your reach and productivity.
A VA will be able to deduce how right your objectives are, whether you prioritize engagement over more followers, and what you need to learn from the competitors to improve business.
3.
Content Research
Many underrate the importance of research, but in truth, it is a vital responsibility. A social media VA will find the right content to post on your business profile and know precisely how to reach out to your target audience. This is an essential aspect of social media business.
This aspect makes your social media channels successful if you can deliver the right content to the right crowd. When you reach the followers you targeted, you will be able to convert them into loyal customers soon.
4.
Publish Blogs
Often, you will find social media virtual assistants who can even create valuable blogs. Big brands generally have a dedicated blog writer to develop their social media content. If yours is a small startup, you will do pretty well by delegating this responsibility to your social media VA.
He/she will have the right skills, being a social media geek, so they will be able to create smart content, armed with the knowledge of your services and products.
5. Get the Right Images for your Social Media Channels

As humans, we are visual, so it is no surprise that images play an integral part in social media. You need high quality and stunning images if you want people to click on your YouTube videos or blog posts.
The benefit of social media experts is that they usually possess a keen eye for images. Your social media VA will surely get just the perfect pictures to complement the content they will post on your company's profile. The said VA would also have all the resources up their sleeves for getting high quality and free images for posting purposes.
While this task may sound less relevant to you, when you consider it from a business viewpoint, you will note just how vital, attractive, and relevant images are. Think of it as visual bait.
Final Thoughts
You need to hire a social media virtual assistant if you want to see your business flourishing. As business owners, you cannot devote a lot of time to these tasks, but this does not rule out their importance.
A good social media image for your brand is imperative for drawing followers' attention and converting them into loyal customers. A dedicated social media VA will ensure your brand image stands out in the social media world.

Dig deeper into how a marketing virtual assistant can help your business!