There are different social media platforms that are used by varying users-- from individual to business organizations, for many reasons like personal content or advertising purposes. Maintaining a consistent upload schedule matters a lot when growing your social media reach. Producing high-quality content requires constant commitment and strategic planning. Many people have resorted to using social media calendar to monitor and organize content uploads in a systematic manner.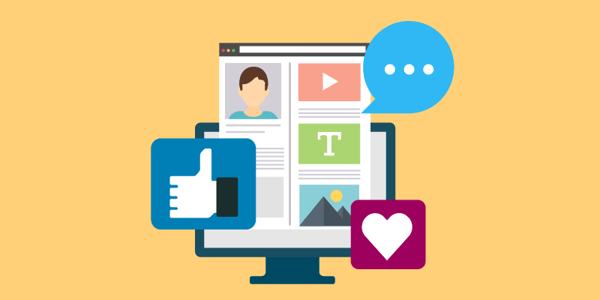 What is social media calendar?
Social Media Calendar is a tool for organizing and planning social media content across different platforms. Like outsourcing customer service, social media calendar helps you run your business efficiently. Implementing this organizer enables better team collaboration and efficient social media management. It usually makes use of centralized planning system where team members can collaborate in setting up the schedule. Planning your online content also minimize the possibility of mistakes in posts.
Who uses social media calendar?
Social Media Calendar is used across different industries and platforms, primarily for advertising and marketing purposes. It is commonly used by different organizations – from freelancers to big businesses:
Freelancers and Solopreneurs

- Social Media Calendar is very beneficial for individual professionals who are advertising their products or services.

Start-up Organizations

- Social media is a great avenue for start-ups to start gaining traction.

Businesses

– Small to large companies use social media calendar to market their brand. This calendar is used by different industries like cosmetics, entertainment, and

e-commerce industry.

Public Figures and Celebrities-

Public figures can stay relevant and connected to their audience by having a social media content calendar in place

Anyone who has social media

- Especially for those who want to build a personal brand, a social media calendar can come in handy
What to consider when creating a social media calendar?
Identify your goals
When planning your posts, it is important to identify your objectives per post. Is it mainly for advertising or for getting feedback? By specifying your post's goals, you will be able to craft visual graphics and copywriting geared towards that.
Know your audience
The demographics of social media has mixed users. According to a Khoros article, most users across different social media platforms like Facebook, Instagram, Twitter, and LinkedIn are 34 years old and younger. By identifying who your audience is, you can create your content to appeal to the majority of your target demographics. It can also be divided by many categories like age, gender, location, and device used.
Branding guide and themes
In a competitive market, being able to create a unique identity for your brand is crucial in growing your business. Whether you're a solopreneur or a big brand, your social media should have visual consistency that is according to your brand's theme and personality.
Different platforms
Different social media platforms have different content strategies. Facebook is used for anything, from personal content to business purposes. Instagram may appeal to people who prefer visual content and lifestyle content. Twitter is mostly for text-based content, like conversations. LinkedIn has a more professional approach, which may need a bit of formal tone when copywriting. Knowing how the platforms function will help you determine the approach that you can take when creating content.
Strategic Posting
Social media platforms are constantly used by people from different places. This entails the need to schedule your content publishing depending on when your post may gain the most reach. According to Socialbakers, the best times to post in the US is around 10 am to 1 pm. There is a high social media activity between these hours. Meanwhile, the UK has different peak times which is 10 am to 3 pm. Considering the time and days to schedule is one of the best tips for generating organic engagement for your content.
However, it is preferred that you also refer to the metrics of your posts. Having a specific demographic may result in different peak times for social media activity. As an example, if your e-commerce store caters to moms, your best time to post might be at night, when they have time to browse social media because their children are asleep.
Tools for creating social media calendar
Paper and pen planning
Using basic tools for planning may work for some. Most freelancers and smaller companies, which may comprise of few team members may find this tool useful. This planning involves paper calendars with organization tools like sticky notes, white boards, and the like. Others may prefer physical organization because it's easier and does not need constant internet connection.
Spreadsheets
Spreadsheet programs are flexible planners for companies. Schedule templates can be downloaded from the Internet for instant and organized planning structure. Just pick the template that works for you or set it up yourself from scratch.
Online planning services
There are online services that larger companies use. Most of these starts free but will require payment to add more features and services to your planning strategies. One example is Later that enables you to schedule across different platforms like Instagram, Tiktok, and Facebook. These programs have different structures in their service, so it's good to research to find the best one that will work for your business.
Integrated planner in social media platforms


Platforms like Facebook and Twitter have built-in post planners that you can use. Check them out to see if it's something you want to stick to.
At the end of the day, it's all about system and organization. The more organized your social media management flow is, the better. A social media calendar is important to ensure order, quality, and consistency.