I think it's safe to say you've seen some version of a quote that reads: "You have the same amount of hours in a day as [insert idol you admire]."
I don't know about you, but my first reaction to that quote was to feel slightly annoyed. I remembered all the times I've felt overwhelmed when tasks started to pile up, and I couldn't seem to keep up. The countless times that I'd worried if my work-life balance had gotten out of control.
I pride myself on being a hard worker, but that quote got me thinking, is there a more effective way?
It turns out there is.
It's not only practical, but it's also smarter. It turned out to be the solution I've been looking for.
Outsourcing.
It might not feel natural, but if you don't have the time to do something, you don't necessarily do it yourself.
Where does your valuable time go? As one of your most significant assets and you shouldn't sacrifice it for tasks that you could outsource to someone else.
Chances are your business may not be in the position of hiring a full-time employee or team, but you would be surprised at how accessible and resourceful hiring a virtual assistant, or VA, can be.
With how technology has enabled us to easily connect with anyone, anywhere, now more than ever, it makes sense for entrepreneurs and startups to lean towards hiring virtual assistant services over a more traditional path of hiring a personal assistant.
What you need to know before hiring virtual assistants
You may be hesitant in trusting someone you don't know with the responsibility of helping your business grow. But before you make up your mind, consider these statistics:
You can take these as a starting point of getting to know the benefits of having an extra pair of hands, a virtual set of hands that is.
Think about it. Picture yourself delegating all the tasks that you catch yourself procrastinating, wishing you were better at or even the ones that you don't even know how to start. Perhaps you find the countless administrative tasks tedious or feel exhausted when keeping your business social media going. Imagine having an expert assistant to take them off your hands.
Then you would get to focus on the things that matter to you the most. Whether that is crafting a new growth strategy for your startup, getting home early to your family, or doing both, you will be able to do just that and still get the tasks you didn't have time for accomplished by a professional.
We've all been guilty of saying: "If only I had more time for..". Instead of repeating it, consider implementing Tim Ferriss's approach: "Focus on being productive instead of busy."
Are you interested in getting a VA? You may be wondering about virtual assistant services. Let's see the tasks or processes you could rely on them to accomplish.
Types of BPO services you can delegate to a VA
Often virtual assistants hold a background in specialties such as marketing, graphic design, business management, finance, web development, among others.
You can outsource from a single assistant for a specific task to a team of virtual assistants with a different set of skills. It all depends on your needs and on the tasks you are comfortable outsourcing.
These are some of the areas that You can outsource business processes:
Administrative tasks that you can delegate to your virtual assistant
Even if at first glance, administrative tasks may seem simple, we all know that they are time-consuming. These sorts of tasks are ideal for outsourcing to a virtual assistant, particularly for entrepreneurs.
These are management tasks you can consider hiring an assistant for that will benefit your business:
Project management: get assistance with planning, time management, monitoring progress, travel management, etc.
Calendar management: delegate the organization of your calendar, scheduling appointments, and be confident that you are always on time and top of your business and personal tasks.
Customer care and follow-up: have an assistant to handle all customer interactions, data, follow-up conversations, and finding potential customers.
Billing and payment inquiries: outsource all your finance needs and have your assistant develop reports as needed.
Design related tasks that you can delegate to your virtual assistant
It's inevitable when running a business to find the need for designed assets. From branding to digital marketing to social media posts, you will want an expert in graphic design to tackle these projects. Even if outsourcing agencies may be the first thought that comes to your mind these are some tasks that you could ask for when hiring a virtual assistant:
Branding: Every business should be recognizable by your audience. For this, you need it to be unique and have a clear visual language. Your virtual assistant can help you do this and even develop branding guidelines for you to use in the future.
Social Media: Developing Social Media strategies and assets that stand out can become a challenge in these already saturated platforms. Your best bet is to hire an expert assistant to help your brand stand out on all the social media platforms you are on.
Editorial design tasks: An assistant can develop attractive reports for your investors, holiday catalogs, or a new set of brochures.
Packaging design: Package your products for success with an attractive and eye-catching design that will pull on your target demographic.
Website design: Do you have a website design, but it isn't performing as it should? Among the assistant services, you can find someone to help you improve the user experience of your website.
Website development related tasks that you can delegate to your virtual assistant
Nowadays, it is expected for a business to have a website. Set the bar higher for your brand and collaborate with a skilled assistant to develop a functional and attractive website.
Developing Website: Whether starting from scratch or using a template, a virtual assistant can provide the skills and knowledge to accomplish this type of project.
SEO: Improve the quantity and quality of your website traffic to hit your marketing goals.
Content related tasks that you can delegate to your virtual assistant
Having the right content in the right channels is what sets experts apart. A qualified virtual assistant can help you save all that time you could spend staring at the screen, not sure where to start. These are some of the assistant services you can expect from an experienced hire:
Website content development: Having an expert assistant making the right content that your audience would love is.
Editing and proofing: an expert assistant would be able to deliver perfectly written content and can even proof through your documents.
SEO information: optimize your website for success.
Social media content: a marketing strategy isn't complete without content and social media strategy to go along with, have a virtual assistant feel these gaps to make your business grow.
Blog writing: Step up your marketing game by providing useful content to your viewers.
E-commerce related tasks that you can delegate to your virtual assistant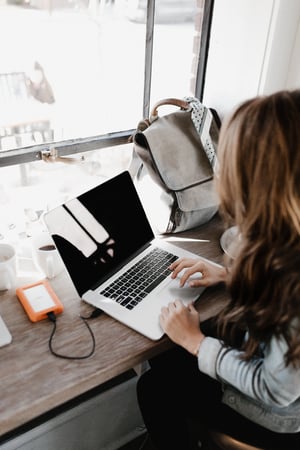 Whether you are building or giving maintenance to your e-commerce store, it can, at times, feel overwhelming. Hiring a virtual assistant to help you out might be the most cost-effective solution for your needs. You can outsource the following assistant services:
Online shop: get assistance setting up online stores in the platform of your choice, as well as managing them.
Position product on seller's channels: have your business products featured in major seller channels and have assistant track rates, health scores, feedback, etc).
Sales tasks: get a skilled expert to develop a sales/promotions strategy for your products.
Management tasks: delegate the organizing and updating of your store to your virtual assistant.
Programming: Don't know how to set up a website from scratch? Have an expert create and maintain it for you.
Real Estate related tasks that you can delegate to your virtual assistant
If you find yourself spending too much time and therefore, money in actions that aren't making a positive impact in your Real Estate business consider outsourcing for these tasks:
Transaction coordination tasks: delegate the file organization of your business and have an assistant that can handle general contracts. Such as agent/broker agreements, repairs, and maintenance, repairs, budgeting, etc.
Admin and Customer Service: delegate the management of MLS, your calendar, the inbound and outbound phone support, and lead management.
Managing properties task: delegate the management of properties status and following of sales processes.
Sales tasks: have an assistant with the skill set necessary to develop an effective sales strategy to promote properties.
Finance management tasks: have a professional assistant to record payments and profits from your transactions.
Benefits of making a virtual assistant your next hire
Process outsourcing may seem a little daunting but it is easier than you may think. Virtual assistant companies often times have a variety of services and plans at an affordable price that you can choose from. You also get to meet your assistant before officially hiring them to ensure compatibility.
Perhaps the biggest benefit of choosing to work with a virtual assistant is how adaptable they can be to your specific needs. Regardless of the area you need help handling, marketing, lead generation, social media, human resources and more, you can find the right assistant with the right skills to meet your ask.
You may be surprised how outsourcing virtual assistants contribute agility to your workflow. If you are curious to learn more don't hesitate to request a free consultation.