Many entrepreneurs and small business owners wonder when it is the right time to hire a virtual assistant. The answer to that is really simple, you hire one when you need one.

You should hire a virtual assistant when you are spending a lot of time and money in administrative tasks and not getting enough value from it.

If you find yourself juggling too many balls, losing family time, quality rest and not investing as much time and energy as you should into building your business ideas, then you must know it is time to delegate responsibilities.

But like every other business decision, every move should be maximized to bring out the best value for your business.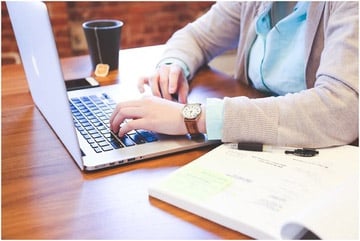 When Is the Right Time to Hire
The first step here is to make a comparison on much time you devote to your ecommerce business and how much time do you give to fulfilling other tasks. Start listing down; how much time do you spend with your family? How much is your business flourishing under your care? Do you have personal time left for yourself? Are you getting quality sleep? If you find an unbalanced ratio of these then you know it is the time to hire a virtual assistant.
If you realize that you are using all the time that was allotted for your business in completing other managerial and administrative tasks, you must know then that it is the best time to make the grand move.

If your business runs full time then that means an average of 8 to 10 hours are put in daily. If it is a side business that you run to support your income from a regular job, then that means additional number of uncertain hours after your job into your side business. Regardless of the number of hours, additional help is always required for the smooth flow of your business.
How Can You Be Sure Now Is the Right Time to Hire?
Let's suppose that your business is growing yet you find yourself in a tight spot. You're at that point in your business where you require additional cash flow to support additional growth for your business but you're so caught in running the day to day administrative affairs of the business that you just can't find the time to make more money.
First of all, just reaching this stage in your business is commendable. You now have to let go of responsibilities that are not high in value and hand them to others to take care of for you. While you can invest your time and potential into taking your business even further.
While there are no handwritten book rules on when it is the right time to hire a virtual assistant, the following factors may help you make the decision.
·
Does It Take You More Than 30 Minutes A Day Scheduling Appointments?
Scheduling appointments is a task you can easily outsource and does not require a great skill set. All you have to do is define your standard operating methods and the job will be done for you.
·
Is Tracking Receipts A Dreaded Task For You?
While data entry ensures organization of your receipts, it is a task that takes up all your valuable time which is better invested in your business growth. Why not outsource this task and breathe a sigh of relief?
·
Do You Constantly Feel The Need To Do More For Your Business But Cannot Find The Time To Do It?
At this point congratulations are first of all in order. Reaching this point means attaining a level of success for you business. Not everyone is lucky enough to experience the privilege of reaching a prime position and opportunity for expanding their business. If you are capitalizing on your capacity, this is the perfect time to hire a virtual assistant and outsource responsibilities. A great start would be to list down all the administrative tasks you need taken care of.
·
Are Things Lagging Behind Despite Your Best Efforts?
All the tiny details which may seem unimportant are the ones that make all the difference. You cannot call yourself a pro in the market if you miss out on appointment confirmations, outstanding follow-ups, rescheduling and so on. These are just the tasks your virtual assistants should impress your clients with. A good assistant makes you look good and at the top of your game in the industry.
·
Are There Any Profit Producing Tasks That You Could Outsource To The Right Professional?
This calls for a bit of honesty and soul searching perhaps. It is one of the most fundamental questions you could ask yourself in the throes of your business. You wouldn't have to worry about the sales force being on point or if you've researched enough leads, if you could manage to systemize your lead generation, follow up and do more. A trained, sales minded virtual assistant will easily handle these tasks for you with the net scraping tools, the right CRM training and a nudge in the right direction.
If you could just manage to relinquish a little control and ability to your hired virtual assistant, you would provide yourself with the bandwidth to keep expanding your business steadily since it allows you plenteous space for opportunity, growth and profit.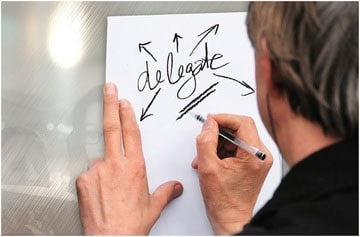 Things to Look for in the Right Candidate
Once you have made up your mind that your business is bound to benefit from a VA, the following tips will help you land just the right person for your business.
EXPERIENCE
Look for candidates that are experienced in the tasks you need taken care of. Those may include but are not restricted to; completing orders, listing products, customer care and services and so on.
MAKE SURE THE VA IS THE RIGHT FIT FOR YOUR COMPANY
You may feel lucky on finding an experienced professional as a VA for your business but that is not all you need to consider. You should ensure that it is someone who will blend in well with your working environment and methodology. Be sure to add detailed description about your work and yourself so the candidate in turn too can decide whether this is the ideal job for them, whether they will be able to become a team member and add value to the business.
TRAIN THEM
Once your VA is on board it does not mean you can wash your hands off all the responsibility. You need to spend sufficient time working with and training the newcomer to familiarize them with your working standards and expectations.
Final Thoughts
As a business owner, new or experienced, you have to understand the importance of taking decisions on time. Sometimes, your right move can prove to be futile because you take it at the wrong time. If you are thinking when you should hire a virtual assistant, it means you are already past the stage of pondering over whether you need one or not. Now that you need one, hire it as soon as possible.