Telecommuting or working remotely has been a popular trend globally since the last few years now. This trend seems to show no signs of slowing down which is not surprising. With the technology advancing by leaps and bounds with the passage of time, it has become much easier for eligible employees to telework.
There is an endless variety of smart tools and advanced collaboration software available, which makes it possible for remote workers to communicate effectively and as conveniently as one would do in a physical office.
We cannot overrule the fact that working with a remote workforce does pose many challenges, especially when it comes to hiring and organizing your team. However, the reality of the era is that working with a remote workforce is really the best thing you could do for your business. Among the other benefits, the primary one is that working with a remote workforce increases your productivity and saves you money as well, since you too get to work remotely and be a digital nomad.
Here are the top four reasons why workforce will increase your productivity and save you money:
1.
Remote Workers are More Productive
Remote workforce is able accomplish in a shorter time span. This allows them to start on new projects faster than a physical workforce, and invest more on of their time on things that are working and ultimately improve the bottom line of your business.
The reasons that contribute to making remote workers more productive are:
They do not have to commute to work.

They have a more flexible and eased out schedule

They complete their work as per their own time schedules.

Remote workers are self-motivated people.

They take breaks as often as they need to.

Since they work remotely, they are free from the interruptions by coworkers in a physical office.
According to a recent study, apart from all the other perks, telecommuters or remote workers go far above and beyond their call of duty. They are exemplary citizens who make the best out of the country's resources and usually give more to their companies than asked for.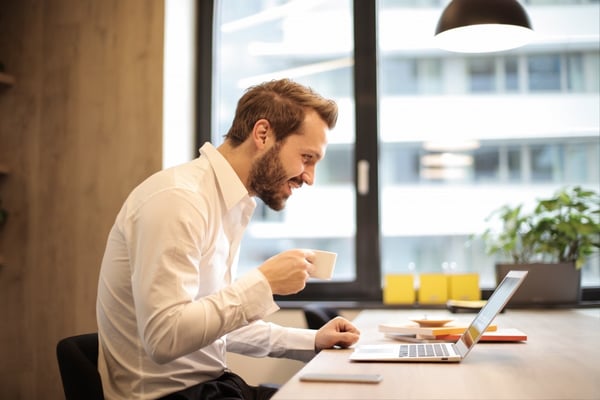 2.
Budget Benefits for Employers
When we talk about employees, it really seems like a sweet deal for employees to be able to work from the comfort of their homes. However, the deal is even sweeter for employers, their business, and its objectives.
When you build a remote workforce for your business, you pave the way for completion of tasks on time, which means greater productivity and greater flexibility, leading to faster growth. When you hire remotely, you can acquire the best talent and skillfulness since you do not face any geographical boundaries.
Because of all this, most businesses derive more value out of their remote employees. Remote workers put in more hours of work than their cubicle counterparts. They also feel happier, more satisfied and valued than physical office workers. This translates into savings for the business. According to a recent research in remote workforce, more than a third of remote employees are willing to forego a 10% pay cut or a raise if they can work from home in exchange. In this way, business owners get more out of their remote employees for their money.
With a remote workforce, you also cut down on the unscheduled absences problem. Sick employees can work from their own homes without the risk of infecting other employees and work from home even in the wake of any health issue. In case a worker has an important appointment scheduled, they do not need to be away from work the whole day and can get on to it as soon they return home.
When you gather your staff in one place, there are certain advantages but it also drives up your expenses at the same time. Business owners save up big time on the cost of office rent, medical benefits, employee benefits, insurance, and so many other costs that come as part and parcel of maintaining a physical team. Combine the increased productivity with all the remaining factors, you might be able to save around $11,000 or more a year per worker.
3.
You Can Hire from a Larger Talent Pool
If you focus your business around your locality, you will have a very limited set of options to choose from when hiring people for your team. You might be able to convince barely a few people to move to your office, but that will not be possible for every prospective employee. For the most part, you will only be able to hire from the local talent hub. Needlessly to say, productivity will be very limited.
With remote workforces, you get to change all that. You are open globally to hiring remote workers from anywhere you please, especially where you see the most potential and benefits for your business. A remote working setup puts you in a prime position to attract the best talent and boost faster growth.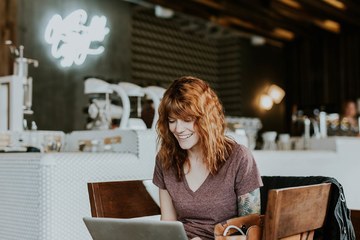 4.
Remote Workers Suffer from Fewer Health Problems and Stress Levels
Many researches and studies proved that an in-house work setup negatively impacts the physical and mental wellbeing of employees. With a remote working setup, you can mitigate all of these problems to a great extent.
In almost all the places, workers spend an average of 58 minutes daily in commuting to work. This correlates directly to higher blood pressure levels and an unpleasant disposition while at work. Remote work eliminates the need to travel and the associated negative impacts on the health of employees.
In fact, this system removes more than just commute-related health problems. With the remote working setup, there is a decrease by 82% in the overall workplace stress related issues. With the trend of working remotely, there have been an increasing number of claims from employees of lower stress levels and better health conditions.
If your workers remain healthier and happier throughout your employ, you will see tremendous positive effects on your business and its growth.