Web designers help make the internet a more enticing place to dwell. Hence why billions of people are using the web daily.
The ones who are great at what they do design sites that are beautiful, intuitive, and engaging. And for businesses, this means higher traffic and the possibility of conversions.
One study shows that if given 15 minutes to consume content, 66% of people would rather read on a site that's beautifully designed than a plain site.
And it only takes website visitors a measly 0.05 seconds to create an opinion of your site. Not long to make a good first impression. So having a great web designer on your team is great for attracting your core audience.
But that's not all they're good for.
Let's take a look at 7 responsibilities you can and should delegate to your web designer.
1. Your Brand Design Development
Before you can go forth with developing a beautiful website, you must first come up with a consistent look for your brand. For instance, what are the colors going to be?
There are many color palettes you can choose from, but there's only one that'll resonate with your company the most. However, making a final choice can be rather difficult.
This is an area a lot of web designers specialize in – brand design. So if you don't already have your colors picked out, you can get assistance from them.
These colors will be what's used for your website design as well. This is a service a startup can use, as well as an established company that's looking to rebrand itself.
These same branding colors will be used for all of your marketing collateral, including brochures, fliers, booklets, business cards, and so on.
Another area that's critical to your branding that a web designer can assist with is your logo design. You'll use this on all of your marketing materials so it needs to be professional and memorable.
A web designer is a designer at heart and oftentimes uses graphic design tools to create custom imagery for the sites they develop. If you've yet to create a logo or want a new one, then consider delegating this to your web designer.
They'll help you come up with a logo that's unique, stands out, and adequately represents your company.
2. Marketing Material Design
It takes more than just selecting the colors to create beautiful and enticing pieces of marketing collateral. You need a design that flows well together so your marketing message sinks in.
For example, your brochure needs to have a design that makes sense and that leads the consumer to the end where they're asked to perform a call to action. This may be to contact your business, visit a website, or subscribe to a channel.
If the marketing materials have a poor design, then you'll lose readers right in the beginning.
Your marketing collateral should also match the tone and voice of your brand, which a web designer can assist with. Many web designers double over as marketing experts so they've seen what works and what doesn't.
And many of them have taken courses in marketing and can help you in this area.
Some people are surprised to learn their web designer is also great at graphic design. In many cases, they handle both the design for online and print materials.
It's great if you can find a web designer who can handle all of your design needs so you don't have to find someone else. By having a person who's already familiar with your business work on your marketing materials, you can rest assured the look and voice will match perfectly.
3. Content Management
While web designers aren't always great writers, they still know good content when they see it. So by having them manage the content used for your site can be helpful.
Some of the tasks they can manage include finding and hiring writers. They can design and publish a job ad in search of the best freelancers out there.
Then once they hire a group of freelancers, they can give them all test runs to see who makes the cut. The designer will ensure each piece of content and web copy looks great on the site and does its job – whether it's to inform or promote.
You need content for both your website pages and blog – who better to manage it than the one who designed it?
Have you ever been to a site where the text ran out of its intended borders or looked horrible on a mobile device? That's due to poor web design. And many face this challenge when attempting to do their own web development using a platform like Wix or WordPress.
A professional designer will ensure your website looks good across all devices – desktop and mobile.
4. Landing Page Design
There are other parts of your site that need design work as well, such as your landing pages. This is where you'll take specific people who click on a link found in an ad, social media post, or web page.
Landing pages are key to driving visitors through the sales funnel to the buyer stage. As for the design, it should have similar branding colors and style – but it will likely look a bit different.
There are key areas of the page you want to direct visitors' eyes to, which is possible with the help of a designer. This is done using color schemes, rich text (i.e. bold, italics, etc.), and imagery.
Visuals are essential to make the content more intriguing and eye-catching.
By implementing landing pages into your strategy, you're able to drive traffic from the consideration stage to the decision stage faster. But you can't pull this off without the right design and content – both of which your web designer can assist with.
5. Search Engine Optimization
Without search engine optimization, a beautiful website is only that – a website. If it's not being found by your target customers, then it's only going to sit there collecting virtual dust.
Since web designers delve in the world of websites, they tend to know a thing or two about SEO. By delegating SEO to your web designer, you'll have someone with inside knowledge about what updates are needed to help your search engine ranking.
They'll help with finding keywords to target in your on-page SEO, such as the meta titles, meta description, and meta tags. These same keywords will also be implemented in the content created for each page and blog post.
If you delegate content management to your web designer, then they'll ensure all of your content is properly optimized for Google and other search engines.
6. User-Interface and User Experience Design
Both UI and UX are critical to getting more visitors to stay on your website. If your web page load speeds are slow, the design is unappealing, and/or the navigation is confusing, then your bounce rate is going to soar.
So while it may look like you're getting a lot of traffic, it won't account for much if your website isn't keeping it. High bounce rates are also a big red flag to search engines. So if you're website witnesses a higher than average bounce rate, then you can expect your site ranking to plummet.
With the help of a web designer, you can ensure your site doesn't lose traffic due to a poorly designed website. This includes creating a navigation menu that takes users right where they need to go.
Organization is key so users are able to quickly find what they want. The navigation bar is also not the place to get too creative with design. You want it to be simple and familiar so users know where to look.
This is why you'll find most sites with similar menus and page designs. The shopping cart is almost always in the upper right-hand corner.
If you want to make your site stand out, then enhance these functions. For instance, make it so users are able to view what's in their cart without leaving the page.
Or allow users to add items from their wishlist to the cart at the click of a button. You can work together with your web designer to continue to improve the user experience of your website.
7. Web Analytics Tracking and Monitoring
Speaking of traffic and bounce rates, it's good to implement analytics tracking into your website. This way, you're able to monitor and track what's happening throughout your site.
For instance, you can learn which pages have the most traffic and the highest bounce rates. Comparing these to pages with great traffic and low bounce rates may help you identify what's wrong with the other pages.
But it takes a bit of expertise to figure this all out. This is why we recommend delegating analytics tracking and monitoring to a web designer. Many of them are already familiar with tools like Google Analytics.
They can use their expertise to figure out various ways to enhance the performance of your website overall. This includes increasing traffic and lowering bounce rates.
One way they may do this is by setting up split A/B testing campaigns to see which content and designs perform the best. Then they can implement those into the site permanently.
By closely monitoring your website analytics, you'll always be a step ahead in ensuring your site has the ultimate design and user experience.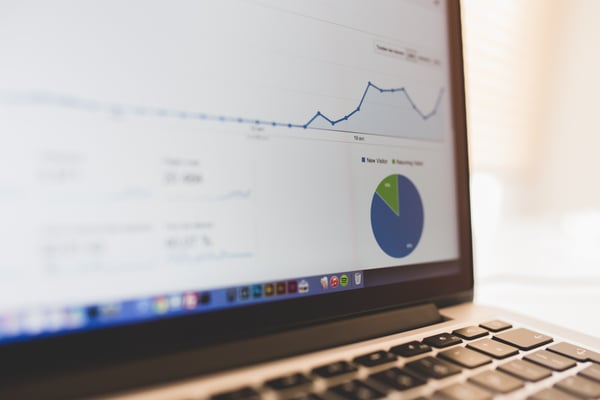 Why Delegating is the Way of the Future
In the past, being a business owner was about wearing multiple hats – and they wore them all proudly. However, today, it's all about working smarter – not harder.
The small- and medium-sized businesses that are growing the fastest are consistently searching for ways to do just that. And for many, this means delegating tasks to others so they can focus on more productive tasks.
This includes web marketing. With the help of a web designer, you're able to cover all the bases with your online storefront. You get a beautiful design and services that ensure your site is always up-to-date and hihg-performing.
Hiring a Web Designer to Delegate To
Hopefully, this opens your eyes to the various ways you can make use of your web designer. They can handle much more than the design and development of your online domain.
But what if you don't have a web designer? Well, you can always head over to Uassist.ME to find one. Our experts will even help match you with the ideal web designer to handle all of the tasks you need them to.
So stop by today to find out more!