So, you're thinking about starting your website, or maybe you've had it for a while but you feel like it needs some optimizing.
One of the best tools a company can have in 2019 is a website that will help attract customers for their business.
With the proper management and marketing strategies you can turn your website into a money making machine.
Although building a website is not easy, it doesn't have to be a big struggle.
Especially if you have someone around that knows what he/she is doing.
With proper management a website can turn strangers into visitors, turn those visitors into leads and finally turn those leads into buying customers.
Hiring a virtual assistant to help you get started on web design and development is a great way to go.
Why?
You know your business and your industry but you might be lacking the technical skills to actually build and design a website from scratch. That is where hiring a skilled assistant comes into play.
Here are 8 ways in which a virtual assistant can help you get started with web design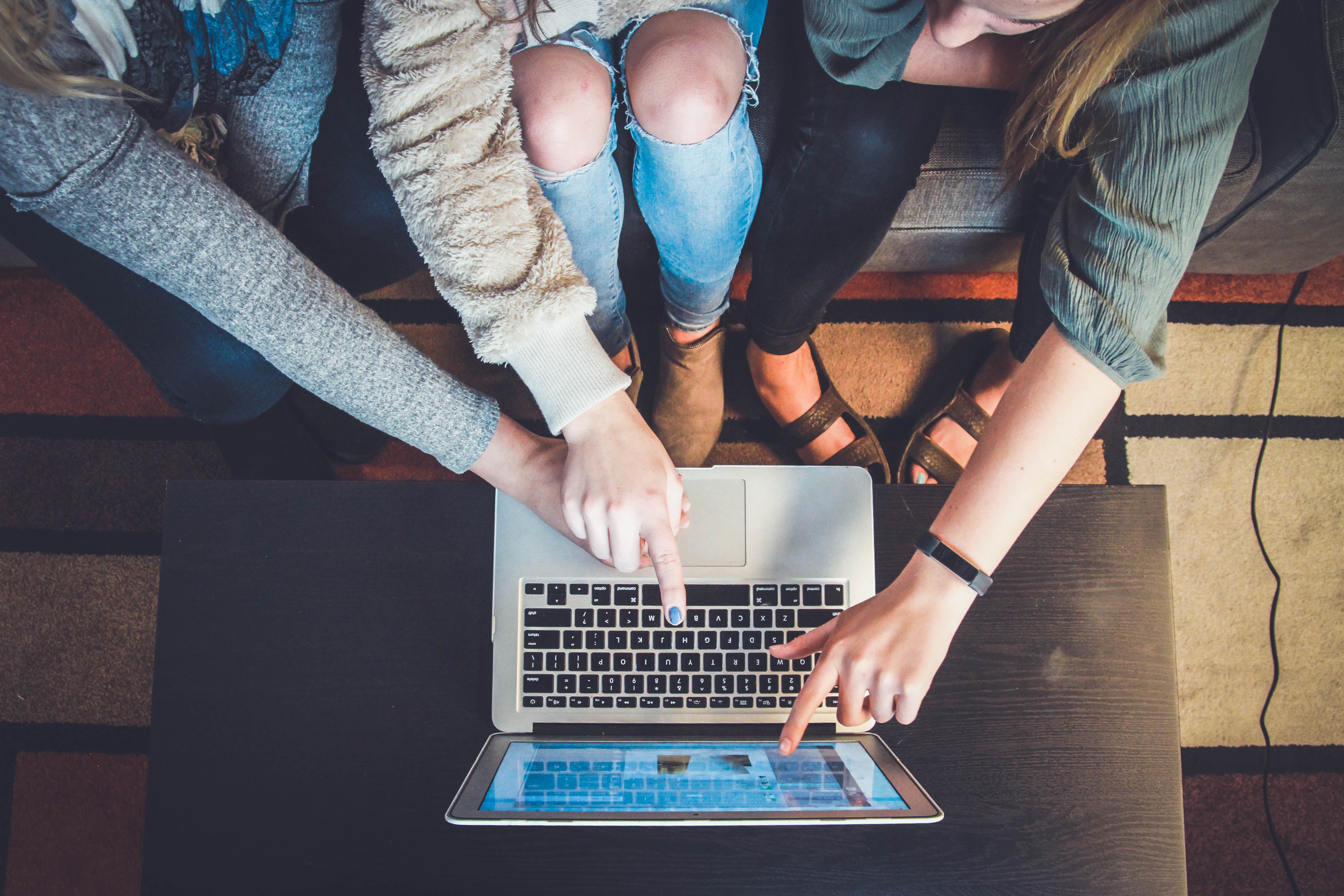 1.Identify your buyer personas
The purpose your business exists is to solve a problem for your customers. That's why they are paying top dollar for your product or services. How can you expect to attract and convert visitors to customers if you don't have any idea of what they look like or the problem that they are experiencing?
This is where your buyer persona comes into play- A buyer persona is a semi-fictional representation of your ideal customer based on market research and real data about your existing customers. Creating your buyer persona can take a lot of time. Though it will not be perfect right away and it will improve over time, you need to put in the work to feel confident that it is accurate. This process takes a lot of research, surveys, reading, documenting, and collaborating that goes into determining what your buyer persona for your company is.
Our team of virtual assistants are here to help. Not only do we have the tools necessary for the research, we have a team capable of creating your company's buyer persona.
2. Identify the buyers journey
Congratulations! You have your buyer personas. This is a great step forward, but you're still not quite ready to turn your website into a converting machine just yet. Now you have to take your buyer personas, their problems, and create your buyers journey- The buyer's journey is the process buyers go through to become aware of, consider and evaluate, and decide to purchase a new product or service. Your Buyer's Journey will help you tremendously, and will be your key to creating content and touchpoints with your customers to help move them from a visitor to a customer on their terms and when they are ready.
Just like completing a Buyer's Persona, completing a Buyer's Journey is not an easy task. A lot of research, documenting, collaboration, and decisions go into making a stellar buyer's journey that will lead to the conversions you're looking for on your website.
We have a team of experts dedicated to just this type of research and work. You've guessed it, we have a team of experts and the tools needed to put together a buyer's journey that will map out every single asset needed for your website. Let our team do the leg work and collaborate with you and your team when you need.
3. Identify the goals of your website and pages necessary to accomplish those goals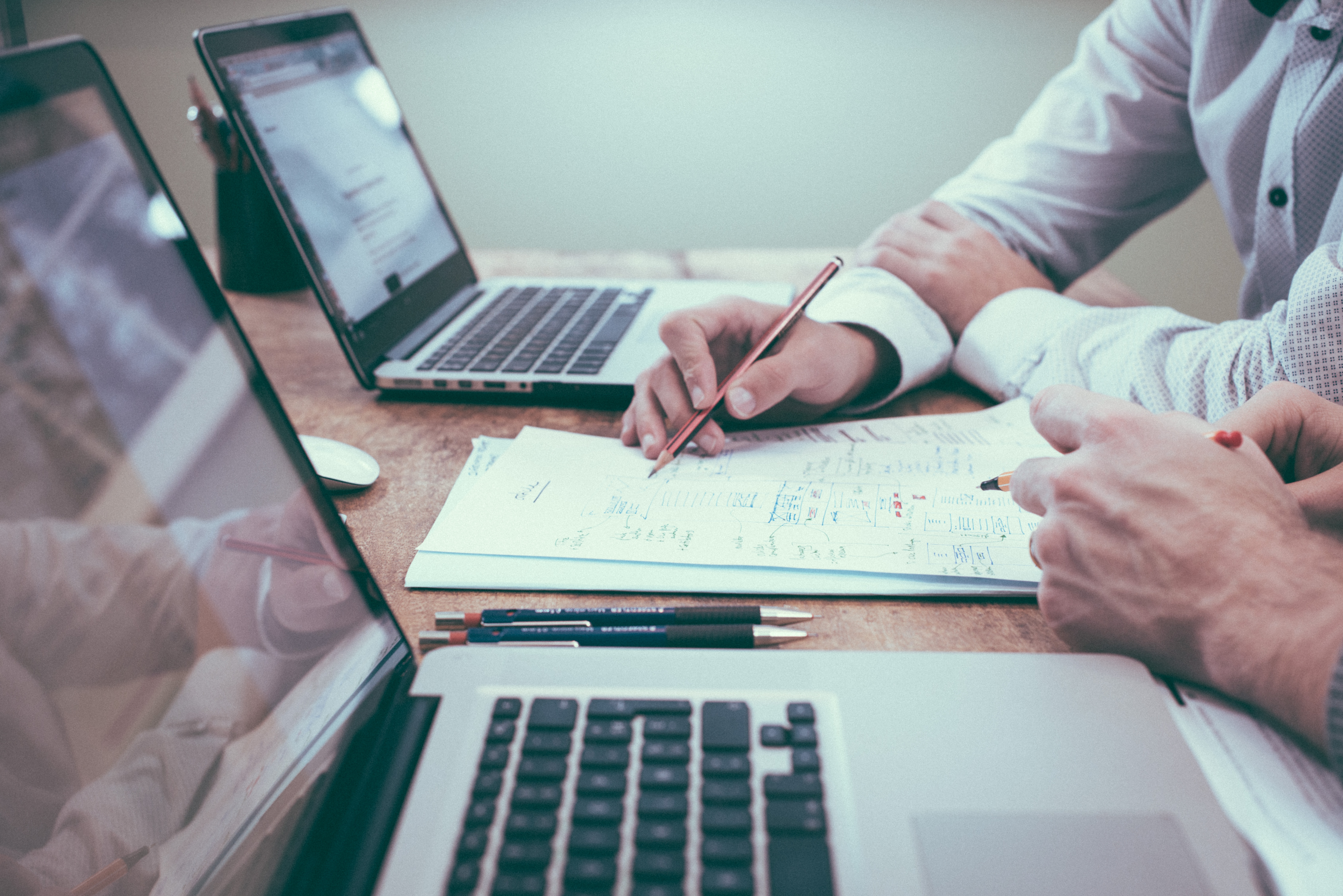 Creating a website isn't as simple as creating a website that looks good. If you want the website to perform well and generate conversion, you'll need it to be designed and structured in a way that leads your visitors to take the desired action. In fact, the overall performance of your website can be measured with conversion rate. There are many factors that go into conversion rate such as CTA's, content offers, value proposition, design, copy, and so much more.
At the end of the day, your website is your most powerful marketing and sales assets. You need it to perform and each page has a specific goal to fulfill if you want to convert your traffic into customers. Our team of virtual assistants are well equipped to put together a website that both looks great and each page structured with just the right ask, copy, CTA to increase your conversion rate, and as well as your customers.
4. Creating a content strategy
Content strategy is one of the most important strategies for your business, it manages every type of media that your business owns, visual, written, audible, downloadable, it's all part of your content strategy. Specifically, your content strategy will tell you how to use each piece of media to bring value to your customers and communicate your expertise in your industry.
Creating a content strategy is integral to your success, and you've guessed it, the process of creating a valuable content strategy is not the easiest. There is a lot of research on things such as defining goals, persona research, content audits, planning which platforms and content types work best for your audience, planning and executing.
If you have not created a content strategy before, it takes time and you must give it the proper attention in order for it to bring value to your brand and your customers. Our team of virtual assistants have experience in everything content, from creating or executing strategies to creating content. We have the assistant to crush this project or a team to work on this project for your brand.
5. Copywriting
The key to good content, whether it's social media, email, your website, a call to action, blog, whatever, it all comes down to communicating a story that connects with your audience in a way that drives them to take action. Writing good copy takes time, experience writing and a knowledge of your industry, customer, their problem, and how you solve their problem. Your messages also need to be consistent across different channels, use the same tone of voice, and communicate a personality. No one wants to engage with something dry that was written by a robot. We want to interact with people.
Writing great copy is a skill and a talent. Some people are predisposed to being great writers, but it still takes time to develop the skill, no matter how talented you are. Our team of Virtual Assistants are both talented writers, but they have also put in the work. Our Virtual Assistants have put in the work writing a number of blogs, emails, social messages, anything and everything. They know how to communicate in a way that connects with your audience and to accomplish your goals..
6. Creating assets
Need to launch a campaign for the holidays or to drive sales for your brand? As you know, a campaign takes a number of assets, photo, video, blogs, social media messages, email workflows, content offers, the list is endless. You can't simply download a stock image and put some simple text to it, you have to resize the image, create designs with texts optimized for the different channels and the audience on those platforms, as well as considering their stage in the buyer's journey to make sure you tailor that asset to be relevant to them. Bottom line is, this process takes time and if you're not an expert designer or copywriter, you'll spend too much valuable time creating one asset only to find out it does not fit the dimensions of the platform.
You guessed it, we have a team of designers who are experts at creating assets. No matter what the design is, our designers can create it, saving you time, and creating an asset that drives more results in less time. We can even identify assets you probably weren't aware that you needed in order for your campaign to be successful. Let our team create your campaign and bring the results your team needs in quarter 4.
7. Creating a brand guide
Your brand guide takes your brand's mission, vision, values, who you are and puts it into a design, it visually seeks to tell a representative story of the brand to the consumer. It also tells people how to talk about your brand. Brand guide also includes color palette, imagery, typography, voice, and much more to communicate your brand in a way that connects with your audience and gains their trust. Practically, it will tell your team and any designer you work with how to represent your brand visually in terms of typography, color, logo, placement, size, and so much more.
Creating a brand guidebook is more than just hiring a good designer, but someone or often a team of people that know who understands your brand's story and can translate that across the different mediums, logo, color palette, voice, copy, etc. This process is quite an endeavor with a number of different elements. If you do not have experience creating brand guidelines, it is not recommended you do it on your own. We have a team of VA's with deep design experience and have created brand guides for a number of clients. Let our team of VA's create the brand guide you need to connect and earn the trust you need with your customers.
8. Integrate with your ecosystem
Did your brand get a lead over the weekend? That's great! Where did that lead come from? How will you follow up? Who will follow up, and when? What will be the pitch? You get our point. Building a system that is automated takes time. Often, you need to integrate different systems and accounts with each other to make sure when an action is executed, different functions are automated saving you and your team time so that you can do what you do best. Unfortunately, this process isn't always easy, there is just a lot of logging in and out of accounts, verifying accounts, making sure information is getting passed between systems correctly, and more importantly, working in a way your team needs them to work.
Our VA's have experience working with the best tools and are the perfect fit to create your ecosystem of tools and creating a workflow that works for your business. No matter how simple or robust the industry, tools, information, or system, our team can find and integrate a solution that works for your workflow so you can get back to selling.
Feel free to reach out to us, and schedule a consultation with our team to see if our VA's could be able to help you.