You´ve just had a burning business idea. Maybe it´s a side hustle to help stressed people save their precious time. Or you finally decided to expand your current reach and move a couple of your services to a 100% full-time platform to cut some costs and simplify some purchasing processes.
Epic. Really.
We totally get you here. You want more customers at this point of your brand, and more money while you sleep. The extraordinary passive income tales have knocked on your business door. And naturally, with them, the digital marketing adventures began.
You ended up reading for hours all about paid ads, Google Analytics and some how-to videos that went viral overnight. Marketing simply trapped you into its seductive engagement claws.
What´s more, you quickly learned everything at hand about raising brand awareness for new businesses, the long and winding buyer´s journey and how much influencers can charge for a simple selfie. Or how much they can charge for just one single share on social media platforms.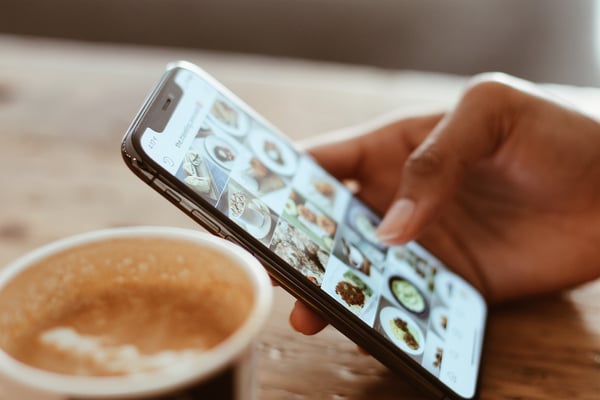 And you also saw something about content being king and context being God. And the importance of segmenting your audience to gain more (and relevant) followers to your business when you run paid ads.
But now comes the most challenging part of the brand road. You have that mind-blowing idea that you can´t wait to put into practice. But at the same time, you know how bad you will need multiple social media platforms. And of course, social media marketing.
So what should you do first? Should you put the idea into practice in the offline world, with actual people? Should you activate face to face networks for a start?
Or should you prepare a digital marketing strategy first thing?
From one moment to the next, you started having a ton of new marketing problems.
Media marketing problems to be more precise.
Now you´ll have to set up your social media accounts well and you´ll need to carry out an audience research. But, most importantly, you´ll have to plan a lot of content ahead to beat the marketing clock.
You know that you´ll have to delight your followers each and every single day with your dazzling content through different social media sites.
However, at the end of the day, people like you love solving problems like these. Actually, you´re not afraid of creating user-generated content, examining your target audience to the bone or perhaps dealing with fast-paced customer service.
In fact, building a super strong social media presence sounds like a lot of fun to you.
You even discovered something called Sprout Social and now you need two extra hours in the day to read their juicy blog posts. It´s somehow overwhelming to take in everything they are saying about social media channels.
These people simply seem to know all the ins and outs about social networks for small businesses. And they seem to have all the know-how about social media sites.
So, you´re finally ready to start taking action as your business plan dictates. And you´re totally ready to see what happens when you try it out.
Because, as you may have read from successful business blogs, marvelous ideas without an actionable plan mean nothing. And you know that social media platforms have to be a pillar of that step-by-step process.
So today, we´re going to share with you the five hottest social media channels to start a business completely from scratch and with the right foot on media platforms.
You can now take your brand to the next level in the fierce social media marketing race. Win followers who will happily engage with your content on social networks.
With this brief but powerful guide, you´ll be easily able to implement your creative ideas with a purpose (and a social media strategy) on these five booming social networks.
Even though they are all very different, they can complement each other really well. What you need is to truly understand the particular philosophy behind each platform. And their specific aims before posting any kind of content.
So here goes your roadmap to choosing what social media channels to use as a startup:
1. Facebook:
Even though there are different alternatives when it comes to social networks, you have to know that Facebook is still the social platform with more active users per month. Period.
Needless to say, the first thing you need to do about social media marketing is to build a Facebook audience based of course on your specific business goals.
What type of content should you be publishing here? A good idea is to upload blog posts, share information about online and offline events, some behind the scenes and quotes. (People simply love quotes!)
2. Twitter:
Twitter is perhaps one of the most fast-paced media platforms ever in history. Each tweet lasts 24 seconds on average. So, that means you need to tweet a lot to survive—and actually be discovered by users.
"A lot" there means tweeting at least three times a day. Otherwise, your brand won´t be seen by new users. And marketing doesn´t want that, right?
Use Twitter with confidence for customer support, news on the industry and polls.
Customers love to see that you care as a company. And that you´re not afraid of showing it online through powerful questions.
Use Twitter surveys to know more about your customers and to act according to their answers. With analytics and targeted campaigns, this process is getting easier each time. This will save you a lot of social networks headaches because you can improve your service quickly.
3. YouTube:
Did you know that there is a prediction that by 2021 80% of the internet content is going to be video?
Even though some may say YouTube is dead (or will be in the short term) the numbers are telling a whole different story.
So, it´s still advisable to create a YouTube channel and share what you have to give with the camera and your people.
Use this potent social media marketing weapon to build a reliable image by helping users with a very specific topic in your niche.
For example, content like tutorials and how-to videos are common currency within the most successful YouTube channels. Reach more people by becoming a YouTuber... Or at least consider it seriously.
4. Instagram:
You already know that this social network is definitely on the rise and it´s not stopping whatsoever. So, you ought to thoroughly consider the use of video content in your marketing strategy. Especially on IGTV, where videos can be much longer than the ones on the feed.
What´s the recipe for Instagram success?
Well, some generalities of the way this social media channel functions can be summarized as follows:
Stories are the best because they generate curiosity in the users
It´s not advisable to use a host of hashtags in the same post
Filters should be delicate
Publishing a certain type of content each day of the week works really well. For example, selfies on Monday, quotes on Tuesday, behind the scenes on Wednesdays, and respect the cycle.
5. WhatsApp:
Even though we may think about WhatsApp as a personal communication service that is not at all for companies, brands are increasingly using it to do business or as a customer service resource too.
Use it for having fast-paced communications with users, marketing special offers and just doing better one-to-one messaging.
For example, you can also use WhatsApp status as ads. Can you imagine now how to set up your WhatsApp for business?
Some extra help for the extra mile:
If your audience is mostly female, you should totally consider devoting some time to building an audience on Pinterest.
Apart from featuring cute pictures in an organized and attractive fashion, Pinterest is a super powerful search engine. A lot of small brands are growing traffic quickly thanks to this social network.
To Sum Up:
A bedrock marketing strategy is always super time-consuming. Regardless of your budget, your objectives, and the phase your business is going through, you will need extra hands to fulfill all your everyday content demands.
So why not focusing more on your core tasks and leaving social media networks to a team of highly skilled virtual assistants?
A virtual assistant will seamlessly: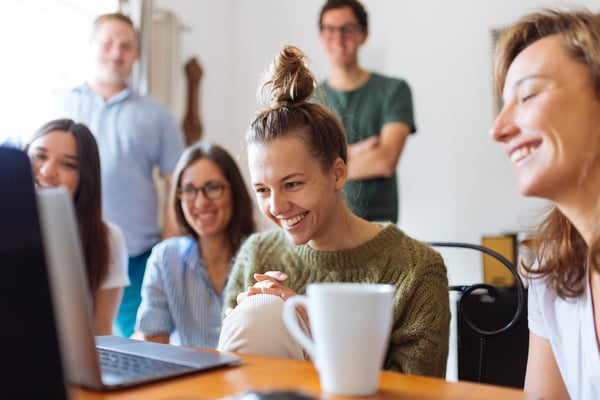 Manage different platforms to build (and maintain) a strong social media presence for you
Contact other companies through social media channels for brand ambassador opportunities and partnerships that can benefit both of you
Find out more about your target audience since it´s something highly dynamic and evolving
Prepare a media strategy so you never run out of content (the worst nightmare for marketers)
Keep an eye on other social media profiles in your niche to study the competition
Take care of any other media marketing action needed to move forward with your business plan
Look for other brands in your field who can help you through different social platforms, like Instagram shoutouts or mentions
Boost engagement with daily curated content specific to your audience
Post according to the results of social media analytics and metrics
Help you with the basics of design and color alignment of all your social profiles and website
What are you waiting for? You can stop worrying about all of the above.
One of the secrets of stellar businesses is that they are already delegating these types of tasks and many more. So, we want to know...
Do you want to settle for the ordinary, or do you really want to rock it? If you wanted to settle, you wouldn´t be reading this.
Think about how much time you could save if you were simply not in charge of all the activities mentioned.
Wouldn´t it be amazing? Wouldn´t it bring a breath of fresh air to your work schedule and your personal life? Isn´t just the mere thought of it already relieving?
With Uassist.ME you can quickly make that dream come true. Request a consultation today. We have virtual assistance solutions for specific needs, for your needs.
But there´s more.
Fortunately, virtual assistants are not only trained to perform social media tasks but also, they can take care of general administrative tasks.
For example, they are prepared to schedule your meetings, answer phone calls, bookkeeping, translating, organizing and updating documents, among others.
Moreover, the company has been recently awarded as a HIPAA Compliant which proves excellence in the handling of delicate information.
You can truly trust Uassist.ME. Your data is in good hands.
Focus on growing your business while we focus on doing what we do best: Helping businesses through remote teams of virtual assistants.